The Blonde & The Brunette are taking a shot at the 2012 trends that we really think are happening or are going to happen. Next year at this time, let's see how close, we did on predicting breakout styles. That's if we can remember to keep track.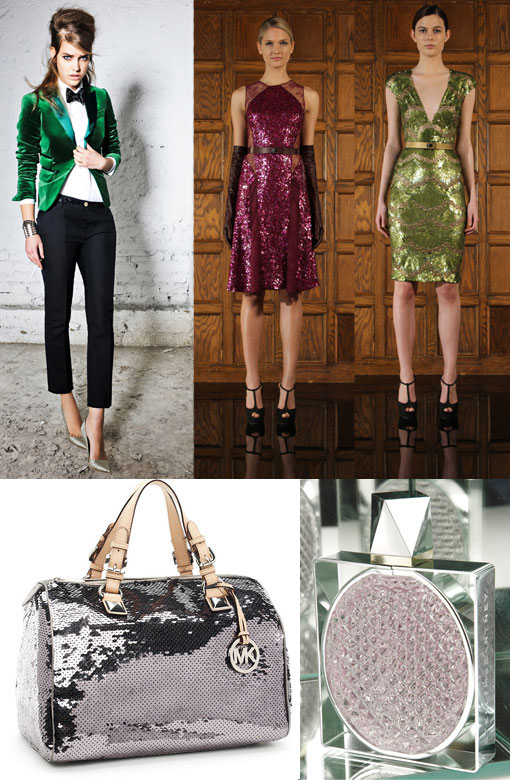 EMBELLISHMENT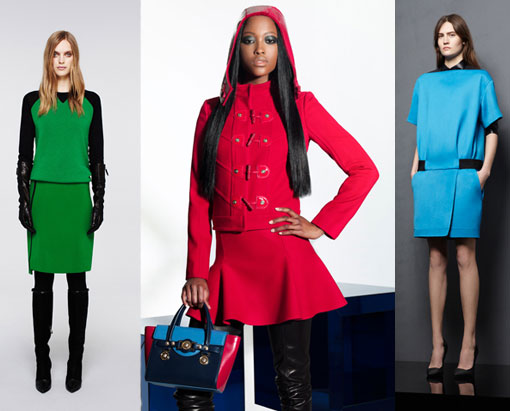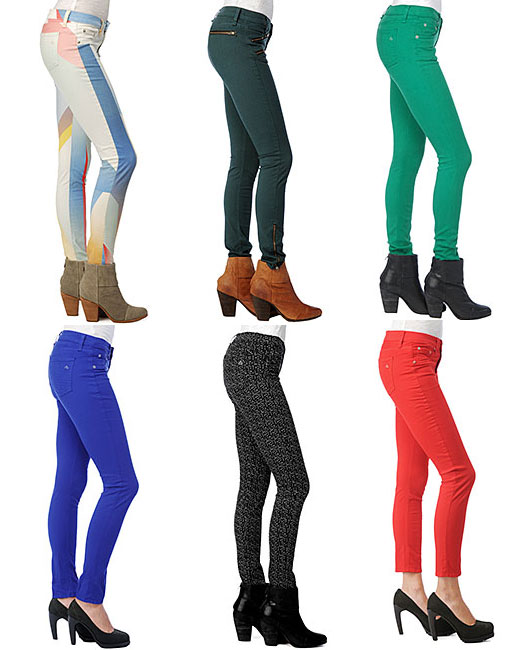 NEON BRIGHTS
Brights, Patterns and Capris are now a Wardrobe Staple and Stars and Stripes might be very hot this spring and summer with the approaching Olympics.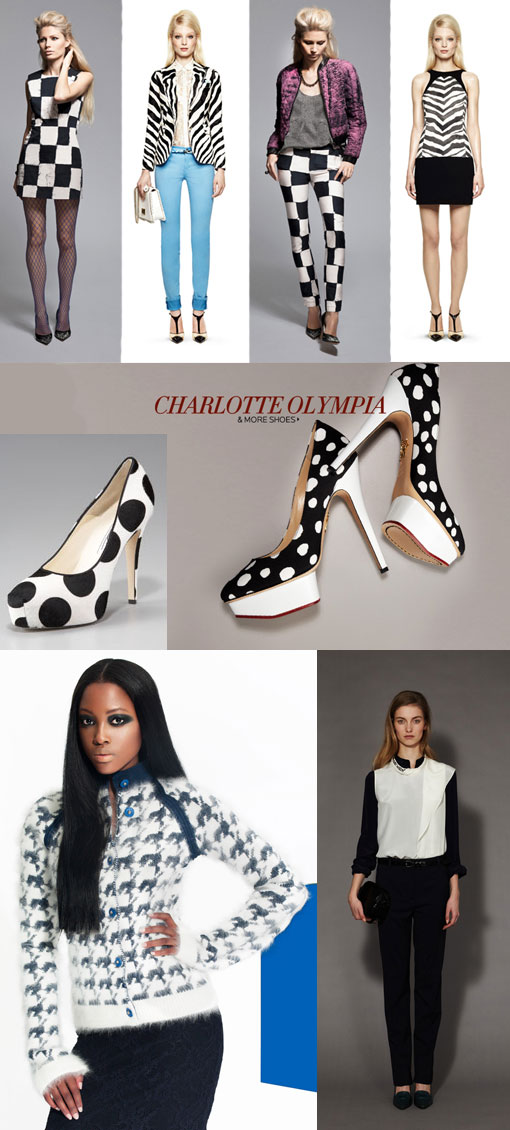 BLACK & WHITE
Black & White is brand new and invigorated with zebra prints, houndstooth and when paired with bright neon jackets and accessories suddenly becomes a hot trend with huge graphic appeal.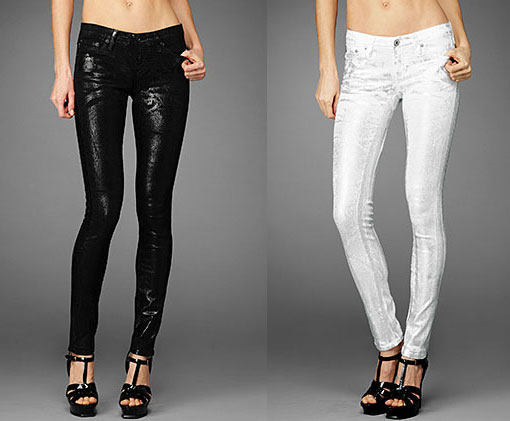 METALLIC LEGGINGS
They are not going anywhere. Everyone predicted their demise, but leggings, jeggings or skinny jeans are still as hot as ever and not going anywhere. We love the new look of black foil and silver metallic for day or evening. AG Jeans $225.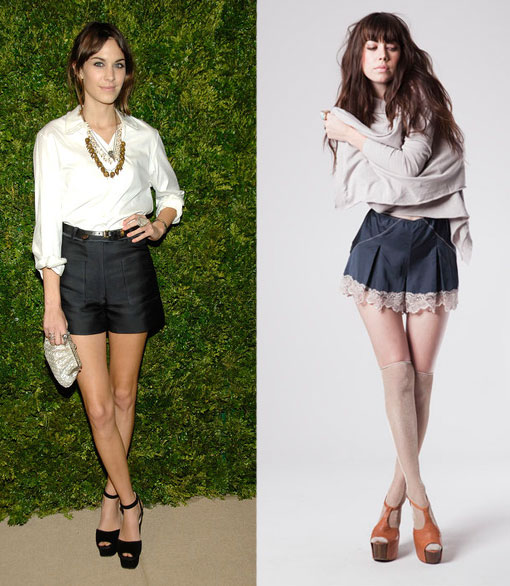 HIGH-WAISTED SHORTS
High-waisted shorts (especially in black) will be around for years to come. So simple to pair with a casual tee like Miranda Kerr, or dress up for a night out like Alexa Chung. Versatile, yet classic. We also love the shorts on the right from Babakul at Fred Segal.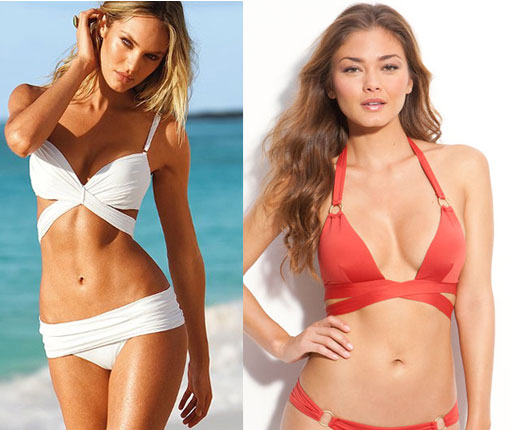 The Wrap Around Swimsuit (as seen in Victoria's Secret) has been the talk of next summers beach wear. Vitamin A makes a version as well.
NJ Goldston, The Brunette; Jadan Huter & Ashlee McNulty