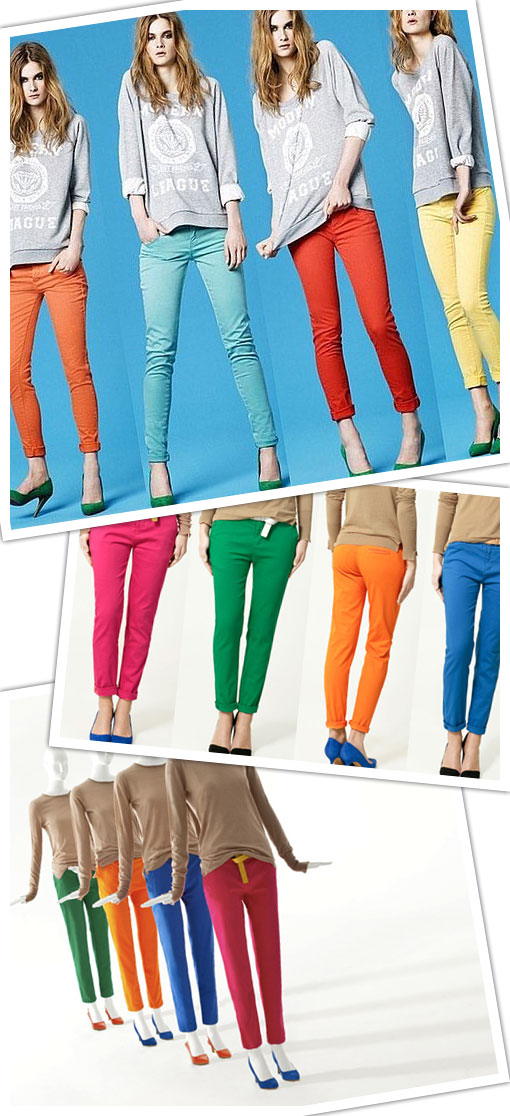 Okay, I will be the first one to admit, I do not own any colorful pants…YET! But I do love this new Spring trend. Colorful pants are a nice break from the typical blue jeans and the usual floral dress we see every spring. Not to mention, wearing bright colors is sure to put a smile on your face!
You can get bright colored pants in any style and length you desire. I personally can't wait to get my hands on the new ZARA line, but I have seen adorable styles everywhere from Nordstrom to Urban Outfitters and even Bloomingdales. Whichever color pant leg you choose, keep it simple. Use creams, grays and whites for the upper half of your outfit, as it serves to create a nice contrast. Whether you like your pants skinny and long or short and cropped, a ballet flat or simple pump shoe will go great with either style.
Not only can these brights look very feminine as a casual everyday outfit, but I LOVE the retro vibe they create.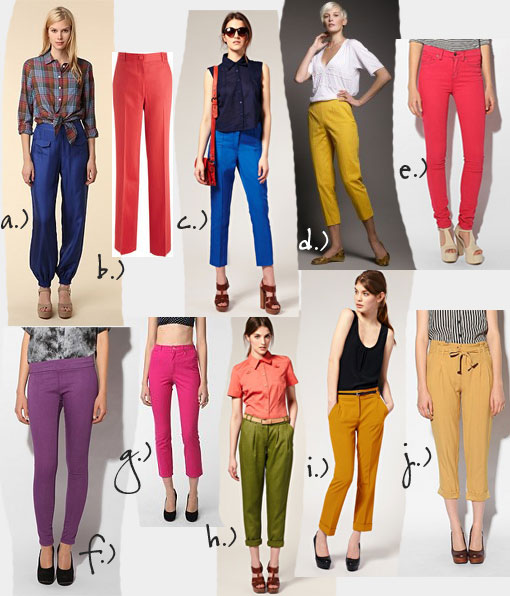 What color could you see yourself in for spring?
Xx. Jadan