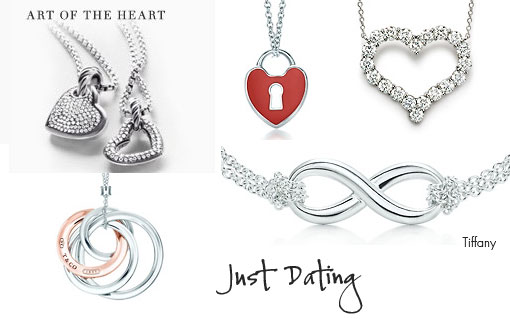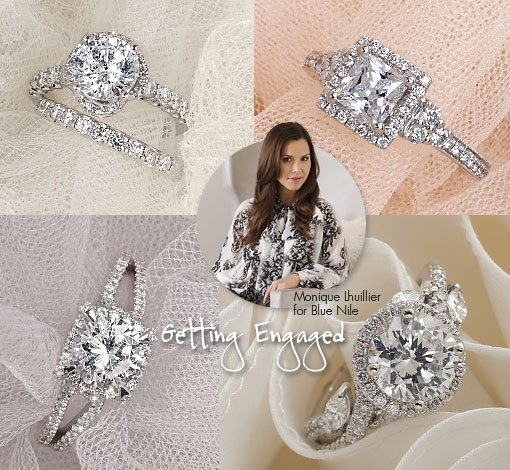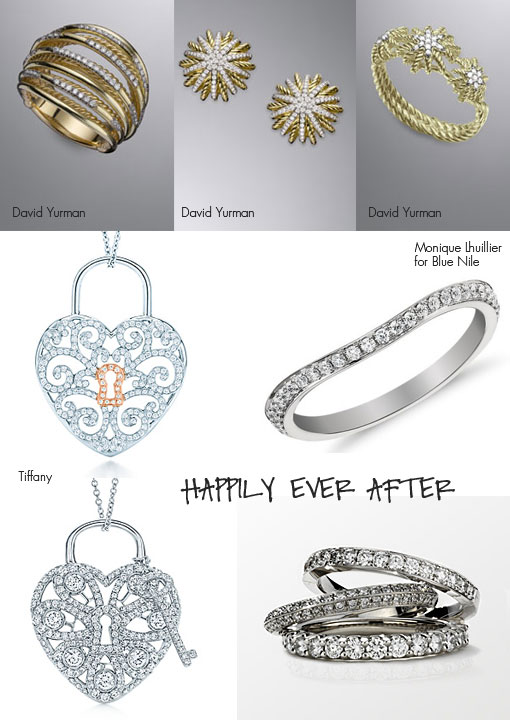 We just have to say it. Bottom Line. Jewelry Rocks for Valentine's Day. We're hoping it's not not too late, and not sure how to give your fella a few good ideas, so maybe he can just glance over your shoulder while you're perusing a few of our favorite choices for Valentines' Day.
Your relationship stage certainly should dictate your expectations and choices (or dare we say "casual hints"). He may even propose, as my sweetie did, as it's the biggest engagement day of the year. However, if you are newly smitten, a tiny bauble to commemorate your love is always welcome, and if you are newlyweds or maybe you've been hitched for a while, it's always wonderful to celebrate your happily ever after with a fun jeweled band as a sentimental addition to your jewelry collection.
We went with some classic choices that stand the test of time. You can never go wrong with anything from Tiffany in a little blue box. Never. The same holds true for a David Yurman signature cable look with diamonds if you prefer a more trendy style. Check out their special Art of Love Valentine's Day promotion. Many of the David Yurman pieces are also online at Neiman Marcus right now (oh yes) with quick ship options.
If you are in that marvelous phase of intoxicating we must commit to each other stage, Blue Nile has just introduced an exclusive engagement and wedding band collection from famed bridal designer Monique Lhuillier. Here's the best part. Guys shop for price and Blue Nile is their destination spot these day. Woman still want the ring of their dreams. The Monique Lhuillier Collection has Romantic, Modern, Antiquity and Traditional Collections. Problem solved. You and your guy are both over the moon.
A girl just has to rock!
xo
NJ, The Brunette with a special thank you to my Valentine for so many wonderful years and a few special rocks! Love you, sweetie.