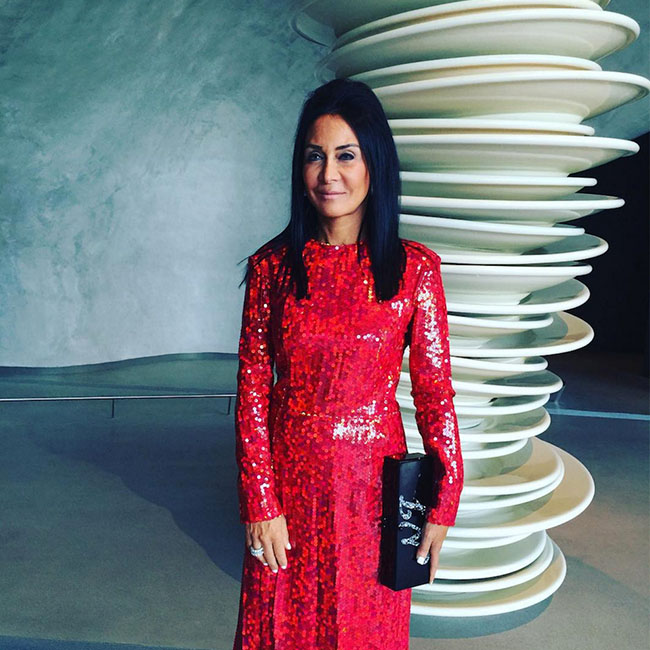 As I once said to a group of girlfriends, I rarely wear anything that sparkles. That was the biggest fib/lie ever. What girl doesn't love to sparkle as the holidays approach? So when sequins were splattered all over the Fall/Winter 15 runway shows, months and months ago, I personally couldn't wait for the trend to hit. For Pre-Fall, Dior kicked it off and ignited a sequinned turtleneck frenzy, Nina Ricci followed with amazing sequinned dresses in silver, violet, and red, (including the red one I wore above on the Red Carpet to The Broad Opening in LA), along with Kaufman Franco, and Vestments amped it up even more with their SS 16 silver dress causing a worldwide commotion from the Paris runway.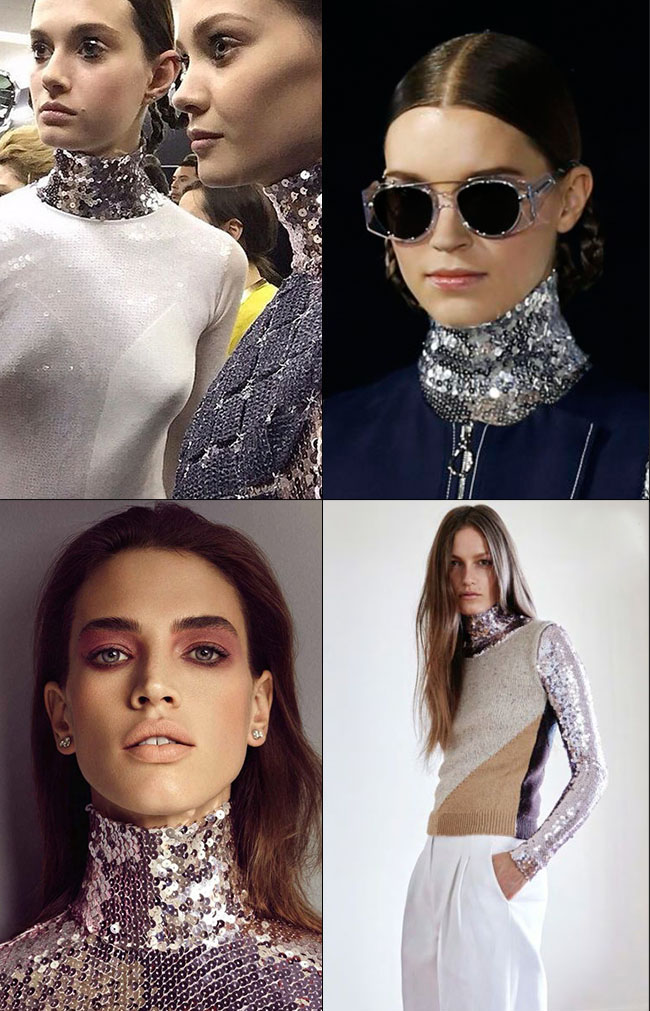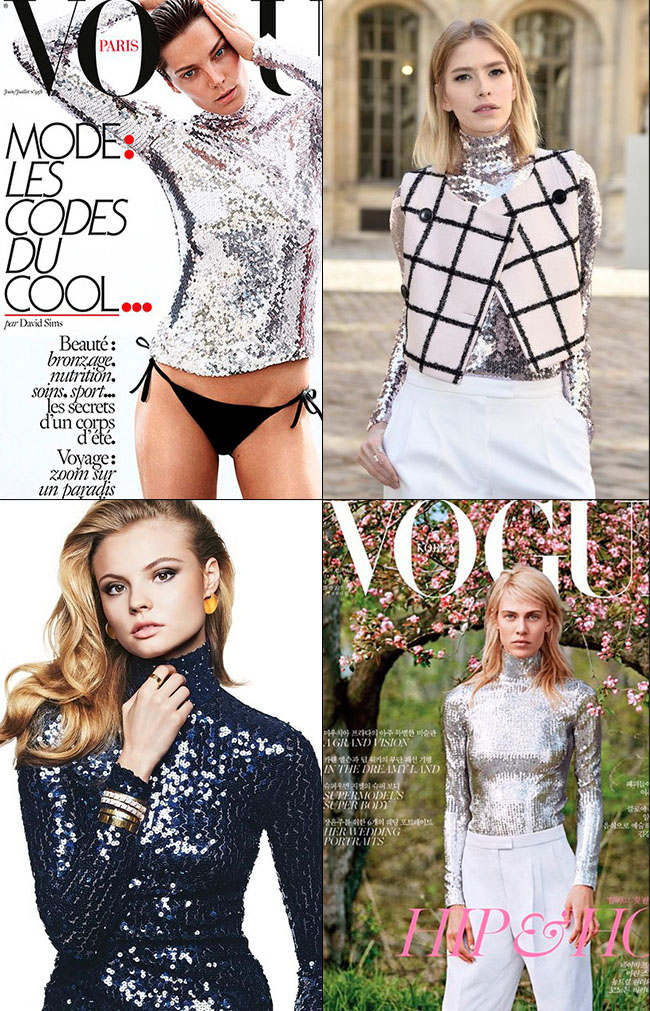 So as my Fall social calendar and list of fashion events piled up, I piled on the sequins. Things have changed too. You can wear sequins day or night, dress them up or dress them down. No one will blink an eye. However, thing outside the box for color choices. Silver. Pink. Navy. Then pair your forever turtleneck with dressy pants, jeans, or layered under any sweater, vest or dress. I did just that two weeks ago when I was invited by Saks to to an intimate cocktail party to fête the amazing Christian Louboutin at the Chateau Marmont in Hollywood. I pulled out my silver Dior turtleneck and layered it under a sleeveless Victoria Beckham knit dress. Christian even whispered in my ear that he loved the look! Expect to see me wear it over and over and over.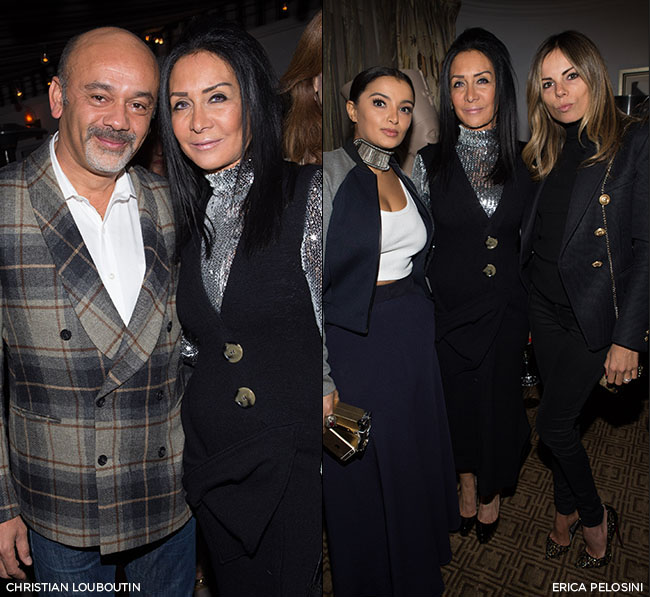 I've also been indulging in over the top dresses from my red sequinned Nina Ricci , which I plan to wear again to a Holiday party, and this silver sequinned Kaufman Franco dress (below) that I recently wore on the the La Mer 50th Anniversary Green Carpet. However, whatever you do, keep the shoes, hair, and jewelry simple when you go for sequins, sequins, and more sequins.
Since I've been obsessing over this, I naturally grabbed a few musts that can be your big holiday gift to yourself . Favorites include the H & M sequinned turtleneck to the Equipment sequin-crew neck.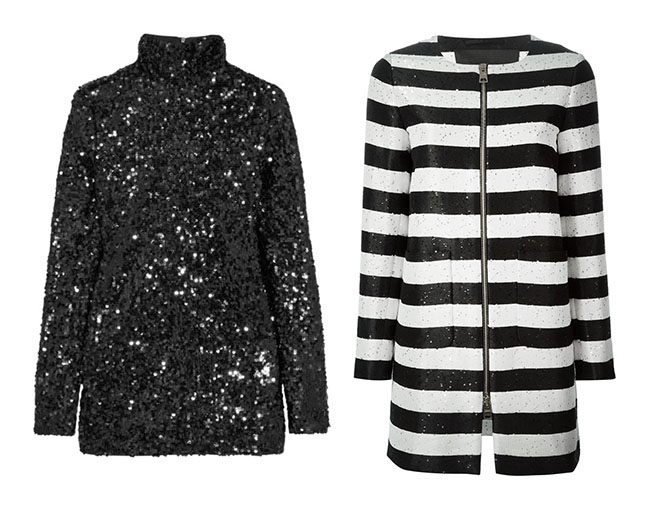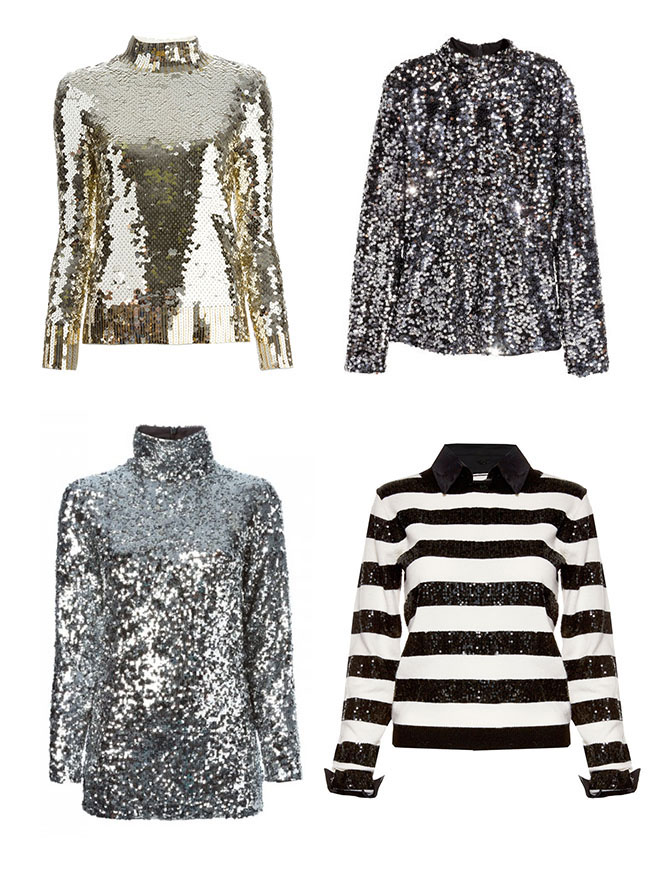 Have fun with it. I don't know about you, but this is my new signature go-to piece for the holidays. We even found a sequined Balmain grid dress on sale!
With Love From Beverly Hills.
NJ Goldston, The Brunette
Photo Credits: Katie Jones/RexFeatures/ PatrickMcmullan.com