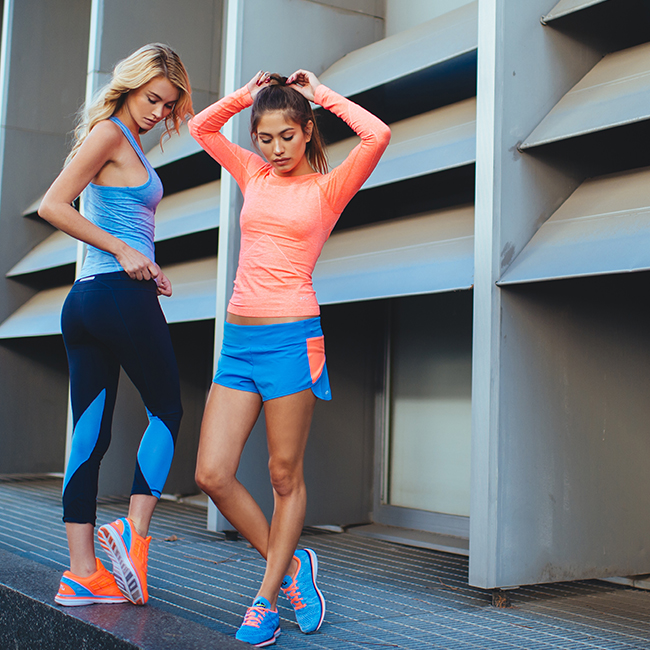 It's that time of year when everyone is suddenly getting back in shape and very serious about it. We've got a scoop. Athletic Propulsion Labs, affectionately known as APL, is shaking up the activewear category with some serious attitude. They just released their sleek, high-performance women's and men's activewear line on the heels (pun intended) of their successful women's and men's running shoe launch. What we particularly love about the line is the vibrant colors, sleek silhouettes, unique fabrications and the perfect fit. By the way, they have the best sports bra we've ever worn-ever and everything is MADE IN THE USA!
The timing seems to be pure kismet because their APL Windchill running shoes were just named the #1 product in the January 2015 Health magazine feature: 15 ACTUALLY Life-Changing products for the New Year. We also just spotted their running shoes and activewear on everything from the cover of Women's Health Magazine to being featured in Harper's Bazaar, INSTYLE, W, The New York Times, Esquire, Sports Illustrated and Kim Khardashian.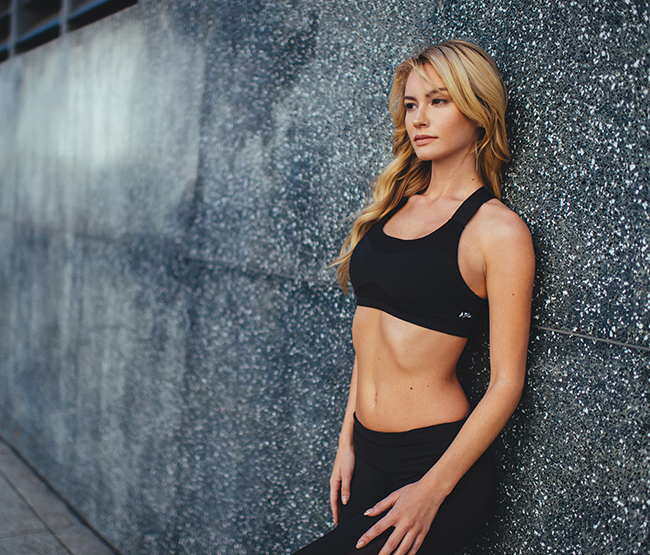 So a few more interesting facts about the brand. One. APL was just named one of the four top new sportswear brands in the world by ISPO. Two. What's really nice is for the launch, APL has mixed traditional winter darks and eye-catching spring/summer brights to create a year-round approach to high performance athletic wear. We likeeee. Who doesn't want to wear a basic, but you gotta have that pop of color these days. Also, if you're like me, we love that we can easily feel comfortable in the street or head to the gym in any of their looks.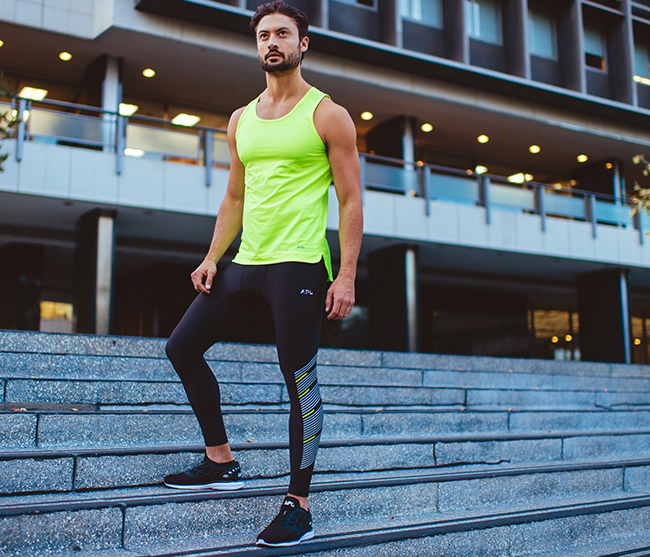 And yeah, they didn't forget the guys. Compression tights are big and they've mixed them with bold tanks and a nice mix of long sleeve tees.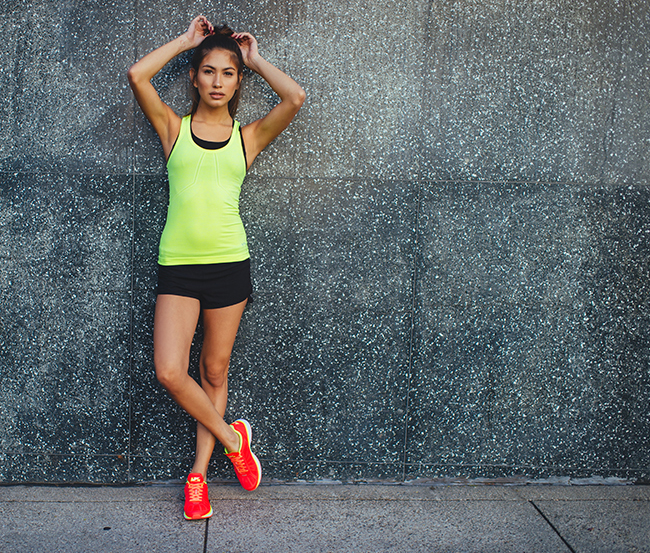 Another nice touch is how well the footwear and design/color pallet of the clothing work together. You can mix and match your look in endless ways or you can do a total look.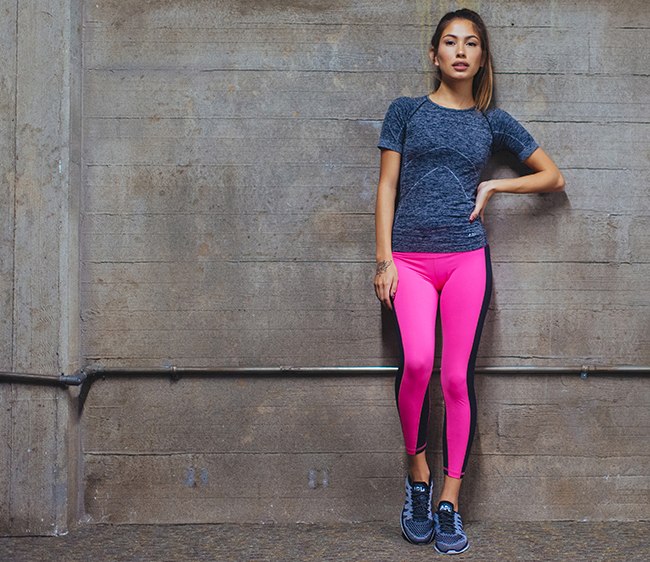 Our favorite combo of course, is a solid with a pop of color! (as shown above.) Kim K is also a huge fan of the line as we saw her out and about in all black and sporting her Black & White APL Techloom Pro's a couple weeks back!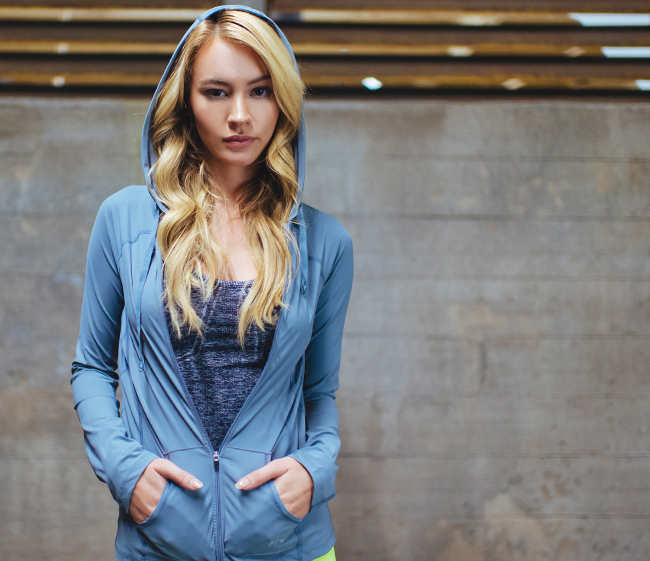 For spring or to get over the winter blues, we like APL's array of on-trend color combos of mint, cosmic grey and energy. Genius. I also can't lie. Having the confidence that I look great while breaking a sweat, always gives me that extra boost or incentive to really getting started on my resolutions – and stick to 'em.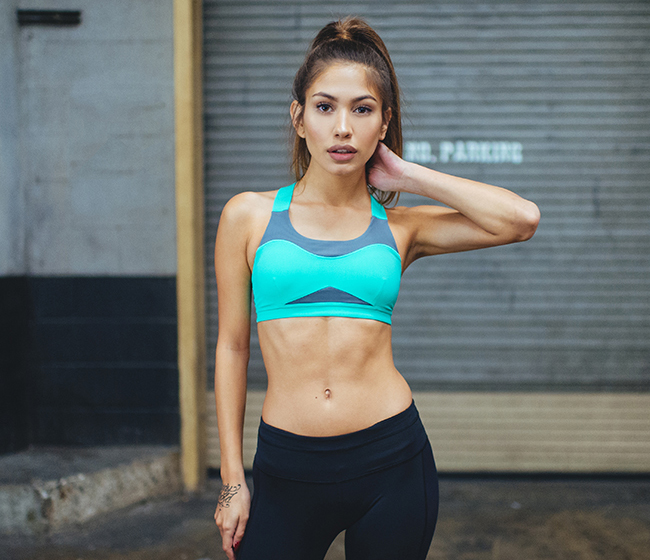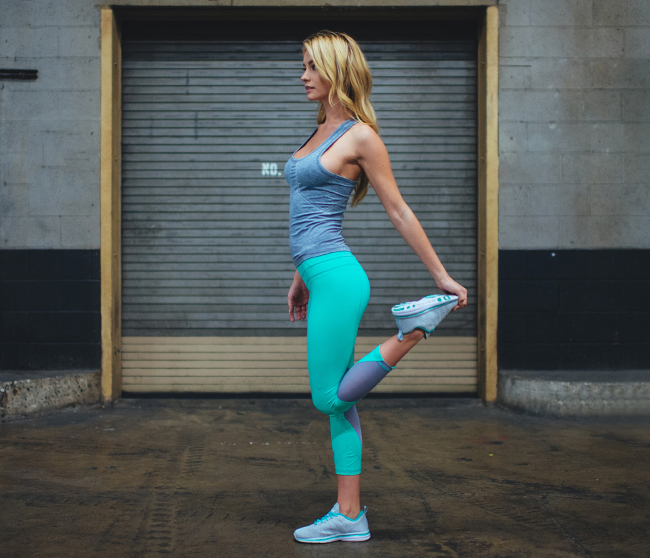 The line includes, sports bras, tanks, t's, running shorts, stunning capris to leggings with a sexy side mesh insert panel for breathability and looks. Everything looks great whether you're a blonde, brunette or redhead.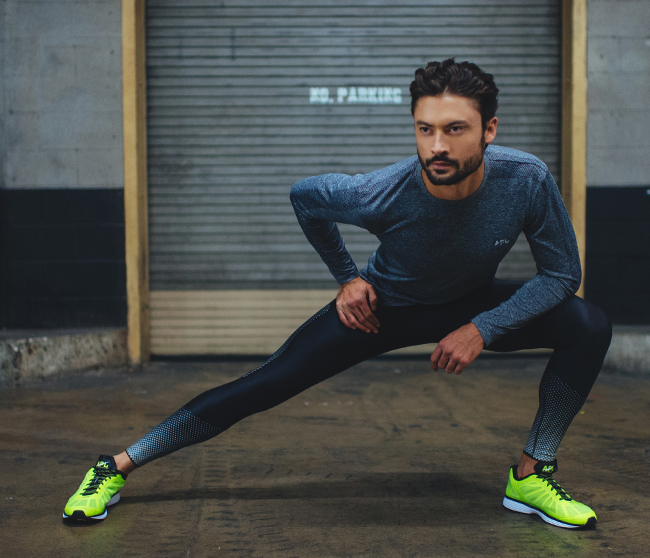 On last note. Their new men's activewear line features high-performance men's reflective compression tights, moisture-wicking, tanks and t's and an array basketball shorts. And girls, don't forget Valentines Day is right around the corner… Just sayin'. You could do his and her looks.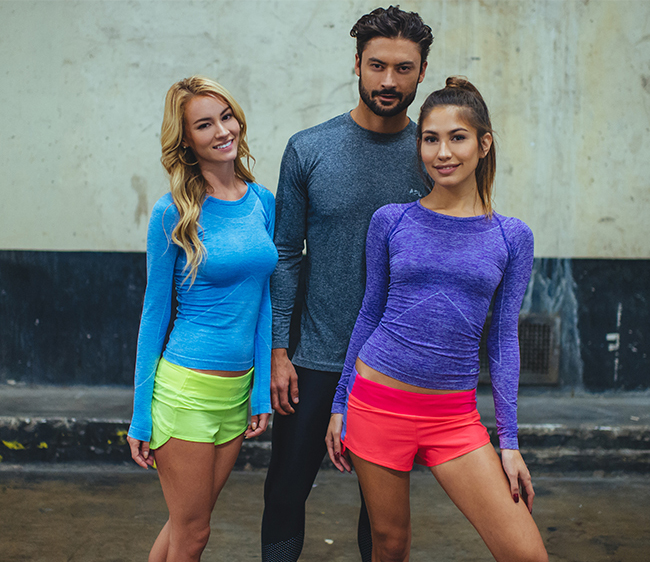 The men's and women's running shoe and apparel line is available online at Athletic Propulsion Labs. I think I might just be ready to run a marathon. Game on.

With Love From Beverly Hills,
NJ Goldston, The Brunette