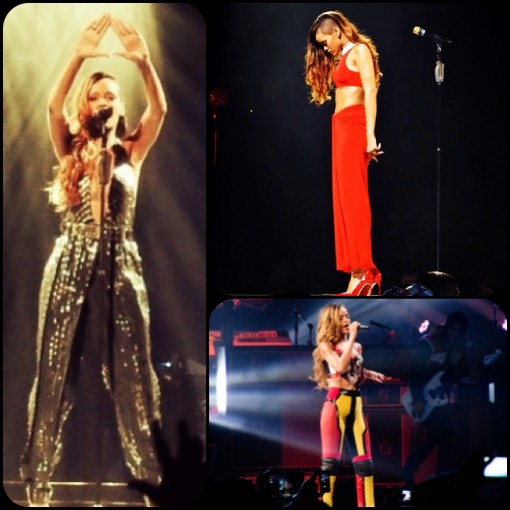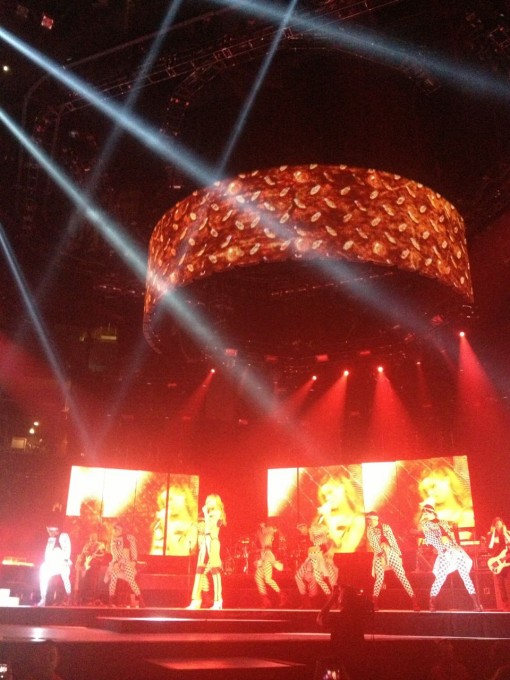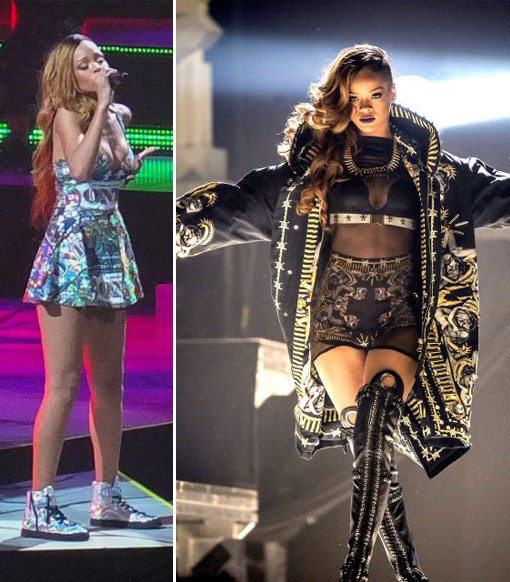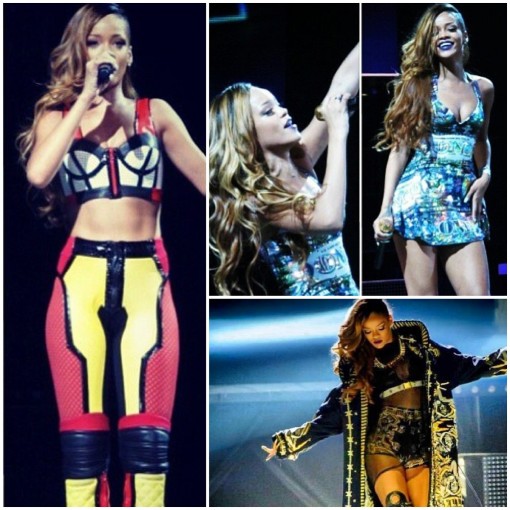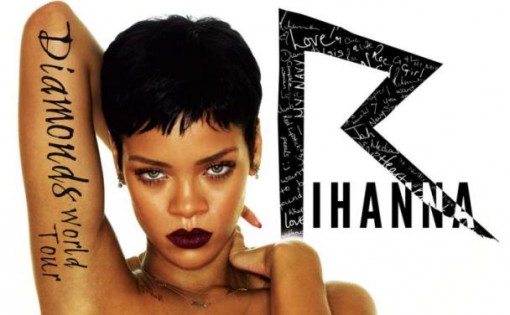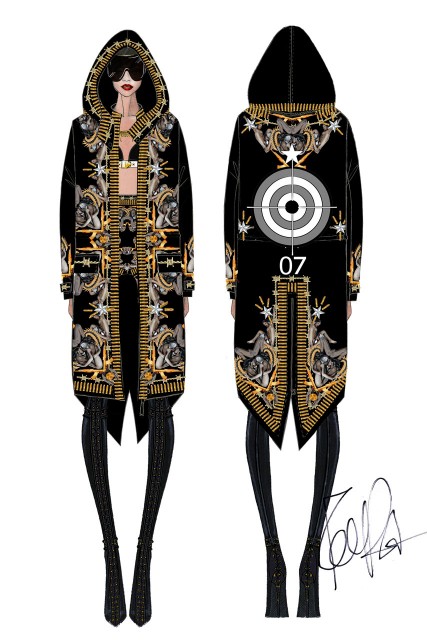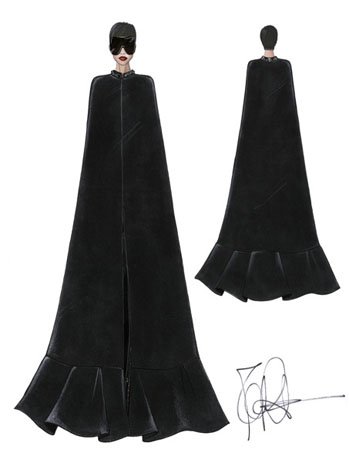 Photos by: Jadan Huter and Marie Claire
I was there. The Diamond Tour. Last weekend at the Staples Center in Downtown Los Angeles, Rihanna blew my mind with not one, not two, but SIX different costume changes!
I snapped them all and just had to share them with you. Here we go. Are down for the count? Her first ensemble was a floor-length, silk black cape with a embroidered collar and a pair of black-and-white leather thigh-high boots created by Riccardo Tisci of Givenchy Couture (who, by the way, is also co-hosting The Met Gala this year).
Outfit number two was another Tisci. He designed a gorgeous parka featuring gold bullet motifs, embroidery and Swarovski crystals.
Later in the night, Rihanna looked as if she had stepped right out of the nineties with her "Sea of Desire" T-shirt by Raf Simons, cargo boots, and circle sunglasses.
Last but not least, my absolute favorite moment was when she stepped onstage for her encore in a crystal encrusted Lanvin jumpsuit, in which she melted our hearts with "Stay" and got us back up for one more dance with "Shine Bright Like a Diamond."
What an incredible show. You gotta love her sparkle. No wonder she's measuring it in carat weight!
Xx. Jadan Huter