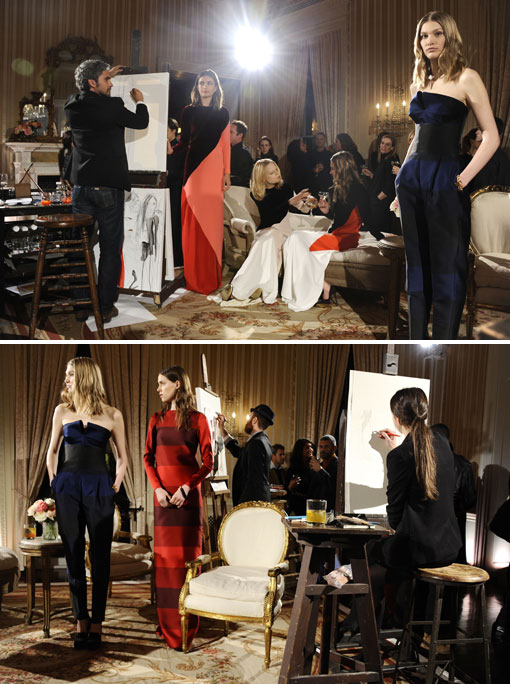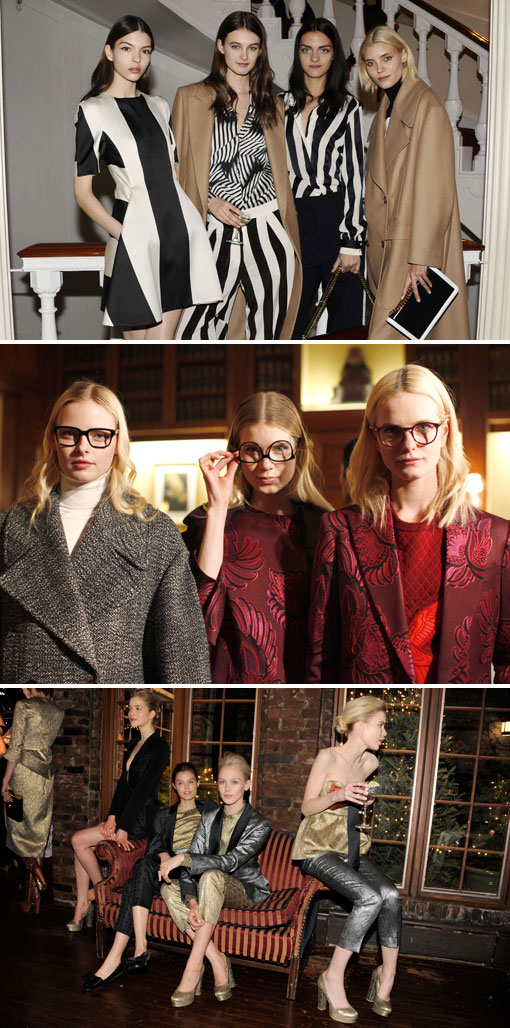 photos:patrickmcmullan.com
It's being called the "Uptown Girl" collection. No wonder. Stella McCartney presented her smashing Pre-Fall/Autumn 2013 collection last week at the American Society in NYC to absolute rave reviews. It was so very grown up with sophisticated color blocking; bold, striped cocktail hour looks, strong options to add to your working wardrobe, and an over-sized camel coat designed as a loving nod to her eternally chic, American mother, Linda McCartney.
Definitely worth the short trip to the Upper East Side, for everyone from Anna Wintour, André Leon Talley and fabulous Sex In The City actress, Kim Catrell, McCartney turned out one of her best collections. As McCartney explained, "it was about loosening the stricter side of a woman and adding a little playfulness—bringing two emotions together."
She's at the top of her game and we can't wait to see what's next.
xo
NJ, The Brunette