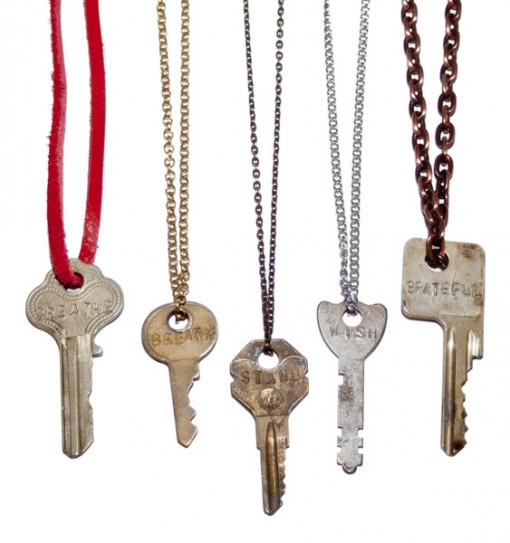 The Giving Keys is hands down one of the most inspirational companies I have come across within the last few years. I can only hope to one day be apart of something so special.
I guess you could say I have a "love/hate" relationship with fashion. On one side, I LOVE discovering new designers, and expressing myself through the clothes I decide to wear. On the other side, it pains me to see so much money wrapped up in material "objects" when so many suffering people around the world go unnoticed.
The Giving Keys, along with so many others, show that fashion really can make the world a better place! A company who not only creates nice things, yet also helps in bettering the world? We salute you!
In A Nutshell :
The Giving Keys exists to employ those transitioning out of homelessness to engrave recycled keys that get sold and shared around the world. Each key necklace is unique and carries a message like HOPE, STRENGTH, DREAM or COURAGE. When the wearer of the key encounters someone else who needs the message on the key, they give it away and then tell us their story.
Please visit www.thegivingkey.com to hear more about how they have touched the lives of so many.
Xx. Jadan Huter