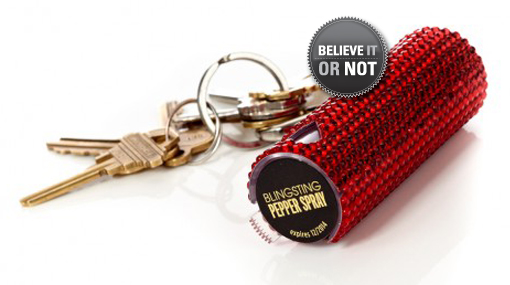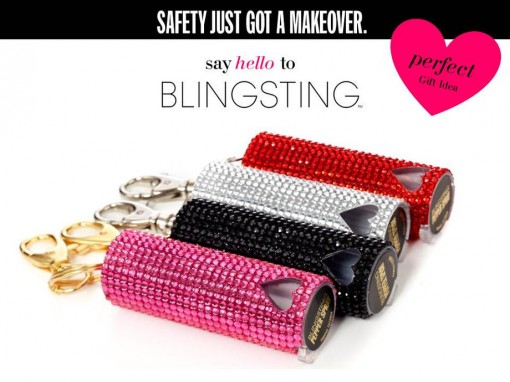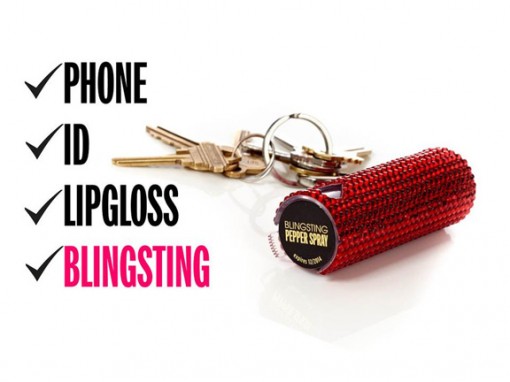 Self Defense just got a make over! I bring you, the BEST stocking stuffer for women…especially if you like sparkly things. If so, then BlingSting Pepper Spray is the pepper spray for you!
BlingSting was created four years ago, when the creator and her mom came to the realization that if pepper spray was sparkly and cute, it might actually get used, and not just shoved in the back of a drawer! BlingSting brings together two very important things : Protection, and style, all in the form of one super stylish little tube.
Creator Andrea Atteberry, said "My hope is that by carrying a Blingsting, you or the special girls in your life start to look at personal safety in a new way. No more walking home alone late at night. No more jogging in the dark, or parking the car in a dimly-lit, isolated area. Making good decisions and being accountable for our whereabouts comes first, Blingsting comes second.
The cutest pepper spray in the world is available in pink, silver, red and black for $25 each or as a set of four for $95. at Blingsting or check them out at #blingsting.
Xx. Jadan Huter