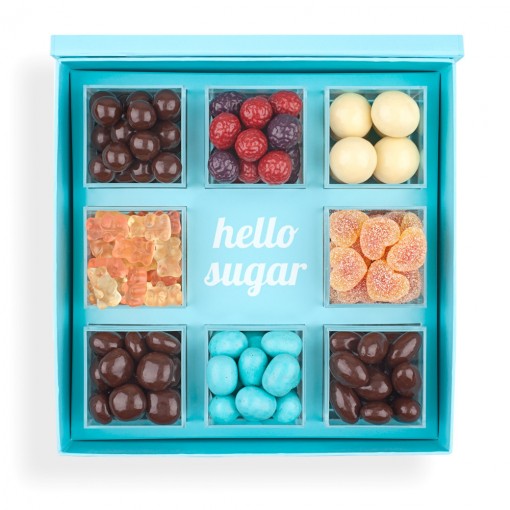 There's a new sugar secret in Beverly Hills and I can't believe it took me a few months to discover it. In the land of skinny, everyone secretly craves sweets and the newest not-so under the radar spot is sugarfina. I'd like to take credit for finding this find but I can't. The Blonde & The Brunette were just gifted our own customized "Bento Box" of sugar delights as a spectacular thank you. Now we're addicted and trying to figure out how to do more favors for anyone who will ask and get another Bento Box on our doorstep.
Located right on Little Santa Monica in Beverly Hills and a stone's throw away from Rodeo Drive, the founders have literally created the grown-up candy boutique of our dreams. It all came together after they taste-tested thousands of candies in dozens of countries (it's a tough job, we know), to curate a collection of the finest, highest-quality candies from around the world. There are walls and tables of candies for you to create your own gourmet candy collection. Of course, every candy has a clever name from "sugar daddy" to the summery "peach bellini."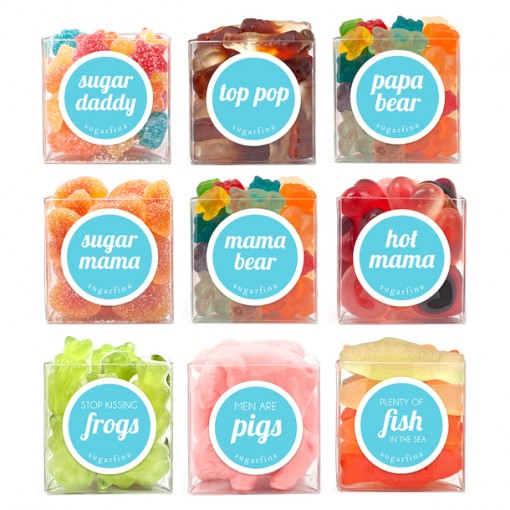 Let's break it down. The way it works is the wall of boxed sugary delights makes it easy to pick and choose your favorites. Yum! Once you've made your choices, it's all wrapped up in the Tiffany-esque packaging of the candy world. It's a blue box that won't break the bank.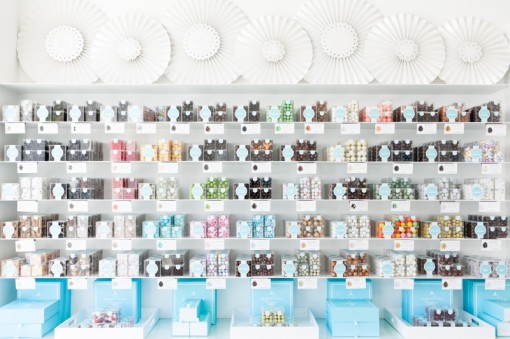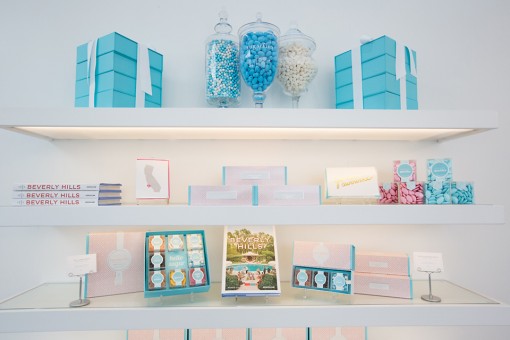 There are also lots of clever $20 gift ideas from "congrats" and "love bites" to "pucker up."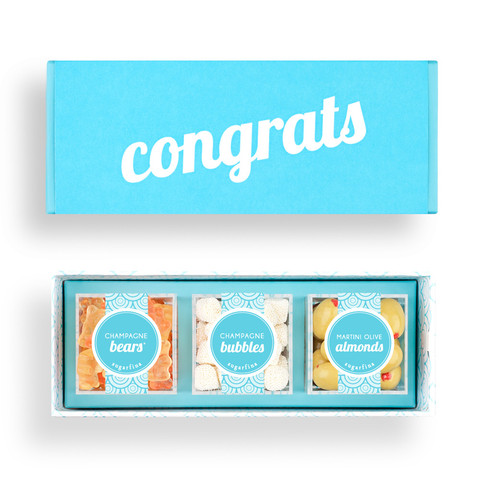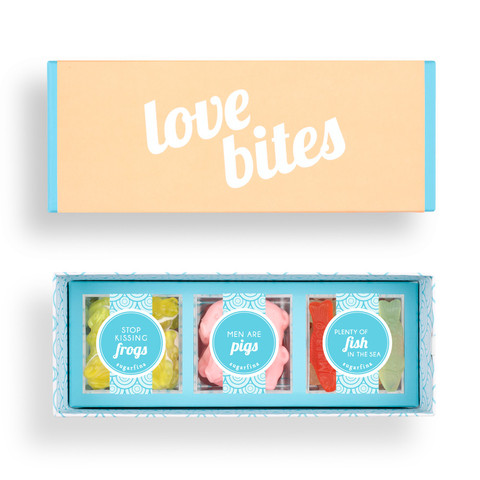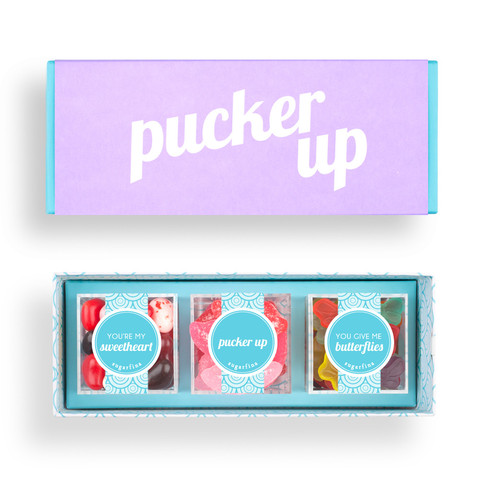 If you're in the Beverly Hills area, stop by. Otherwise you can order online for a taste of Beverly Hills in your own back yard. After all, who doesn't want to feel like a kid in a candy store?
Sugarfina Beverly Hills
9495 S. Santa Monica Blvd (between N. Rodeo Dr. and N. Beverly Dr.)
Beverly Hills, CA 90210
yah sugar!
-NJ Goldston, The Brunette & Lauren, The Blondette