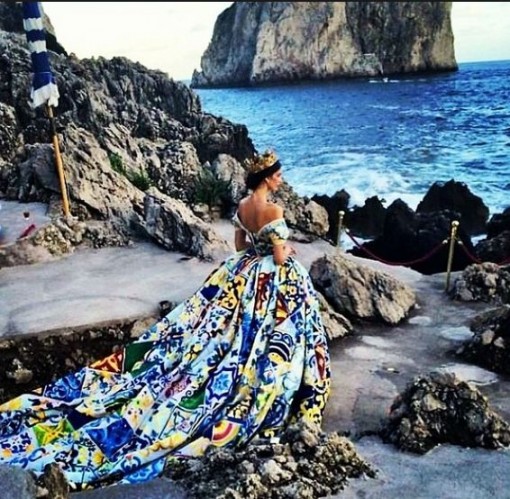 I wasn't there and I wasn't invited (rats!) but Blonde & Brunette Contributor-At-Large Susan Casden was along with B & B friend Amber Sakai, Anna Wintour, Hamish Bowles, Anna Della Russo and Dolce & Gabbana's top clients from around the world. This year it happened on the island of Capri as guests were whisked in by private boat (and jet) to what's considered the most exclusive fashion show in the world. Catering to top clients is now all about the experience.
Guests were advised to wear flats, happily embraced no assigned seats, and were treated to 78 looks, many of them one-of-a kind, starting at $40,000 to price is no object. All the dresses were hand-painted and accessories included 18 karat gold sandals, jewel-encrusted watches and gold crowns. Spectacular furs including a full length cape of lynx lined with shaved mink were swoon-worthy. No photos, paparazzi, or social media were allowed but we got our hands on a few snaps.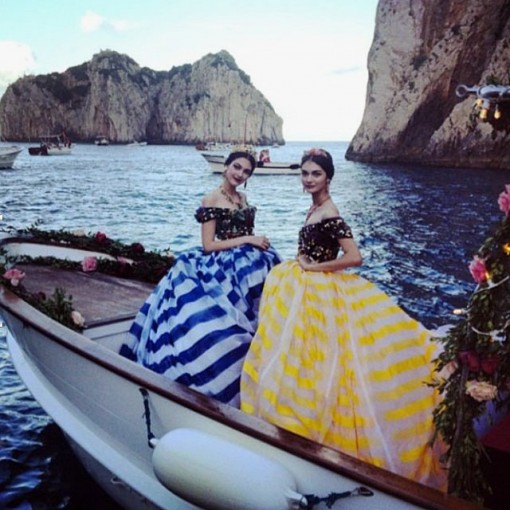 Models arrived by boat!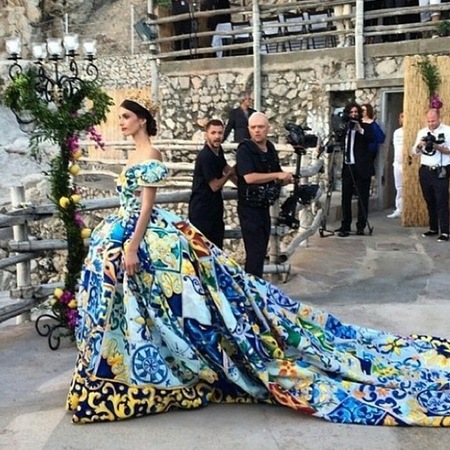 The stunning runway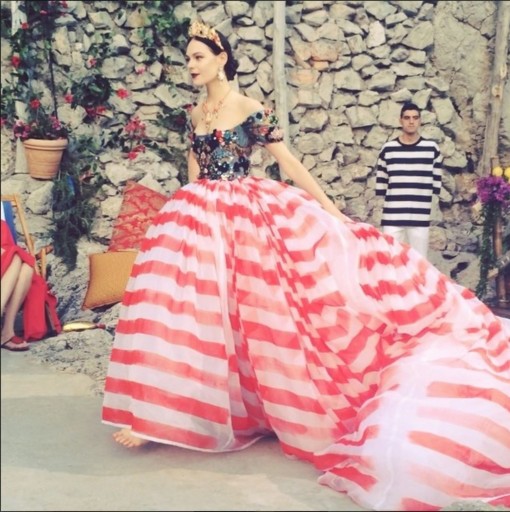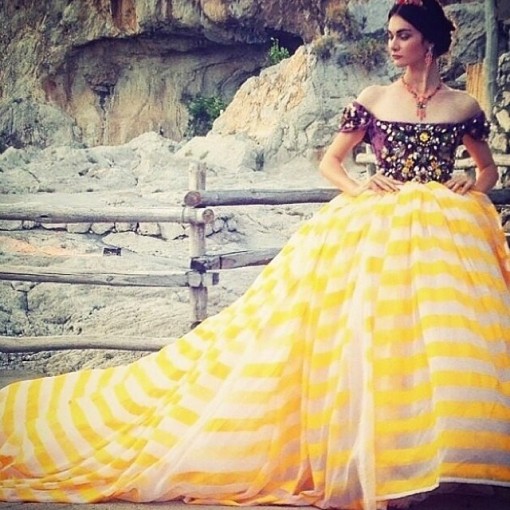 The nautical stripes inspired by the island were embellished with beautiful stones and crowns.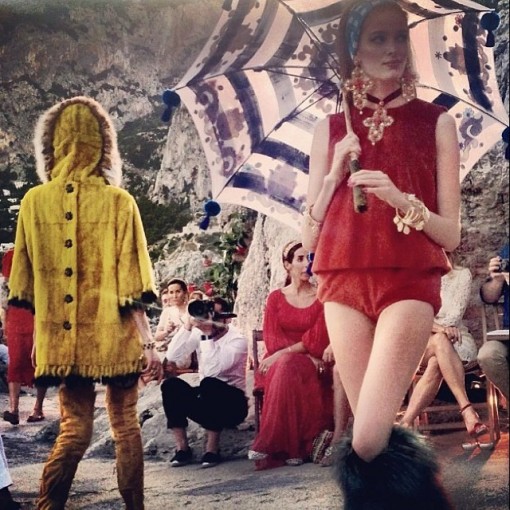 If you had any doubt, sixties style is back.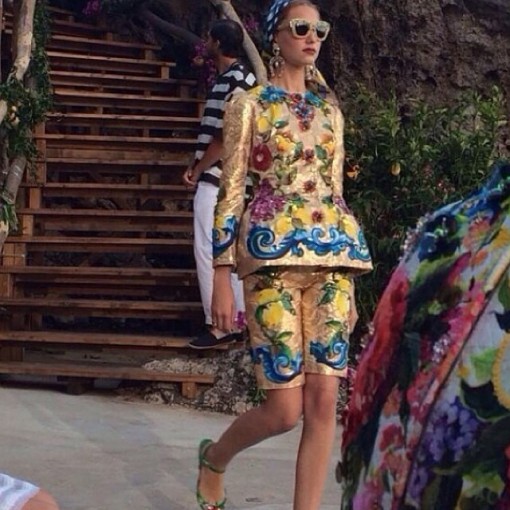 Looks for the girl that has absolutely everything. Most sold within hours and days of the event .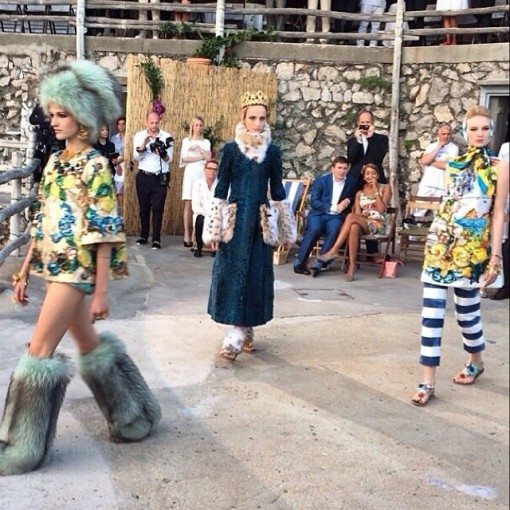 Furs perfect for chillier climates and winter resorts.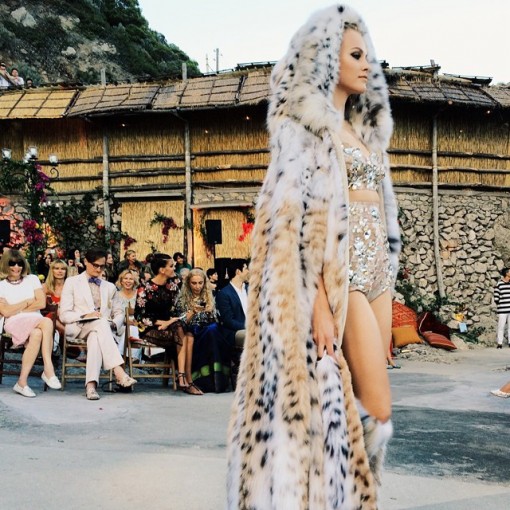 Mr. Dolce's favorite look! Even Anna Wintour is smiling with delight. Who wouldn't?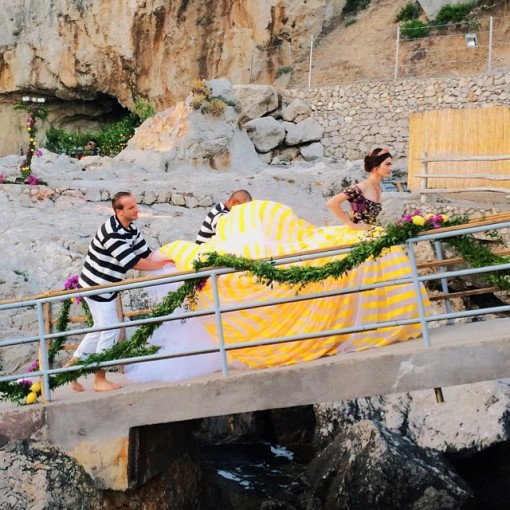 Some of the great atmosphere and don't forgot how nicely this all ties into the Dolce & Gabbana Light Blue fragrance campaign shot in Capri. Clever fellows.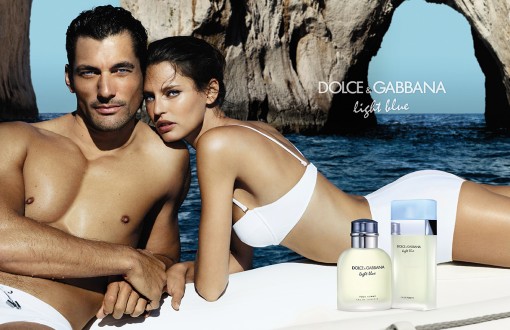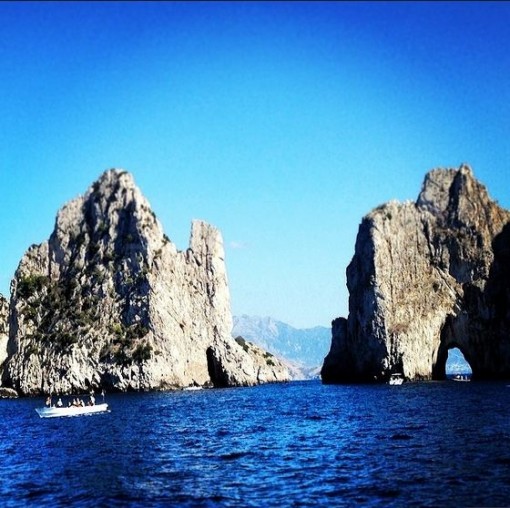 Guest being shuttled to and from the event via private boats.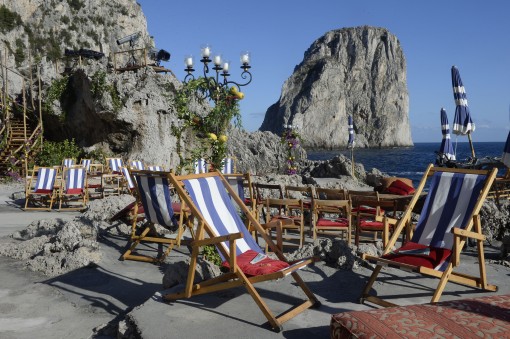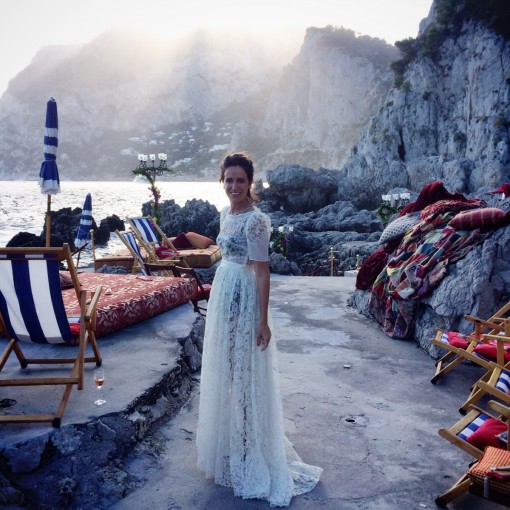 A guest in Dolce & Gabbana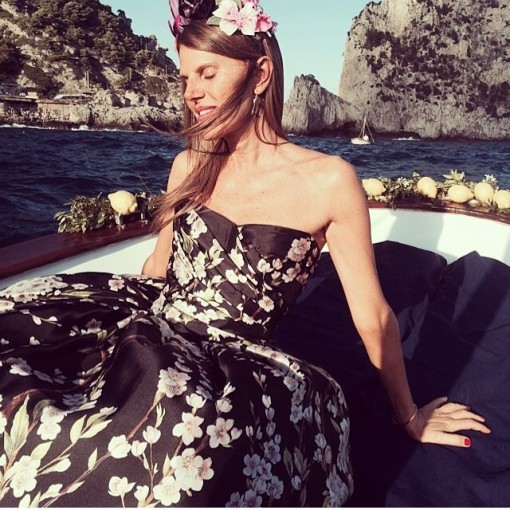 Anna Della Russo enjoying the moment.
Now that's Dolce Vita.
xo
NJ Goldston, The Brunette