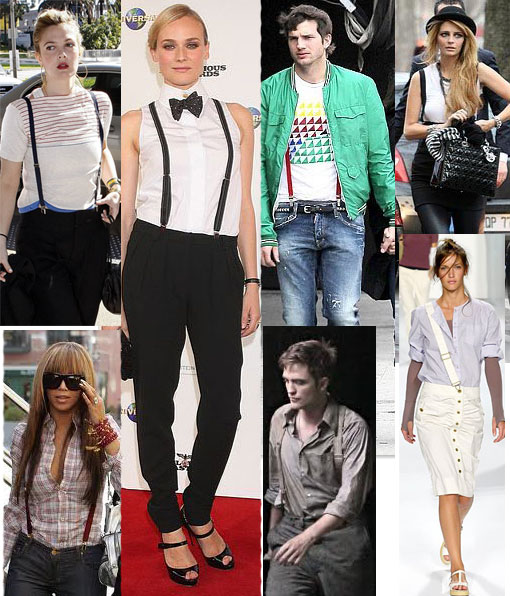 Recently spotted, celebs like Diane Kruger, Drew Barrymore, Beyonce, Ashton Kutcher, and Mischa Barton sporting suspenders. The suspender "look" can be worn for just about any occasion. It can be played up with a tank, look classy with a long sleeve, and it even looks great with a button down.
Personally, I am not sure how I feel about this style and am still a bit hesitant to try and pull it off myself. Although, I must say, the models in the Marc by Marc Jacobs show pulled the look off flawlessly, loving the asymmetrical funky style.
Oh! I must add, Robert Pattinson doesn't look half bad sporting suspenders on the set of "Water For Elephants".
American Apparel Unisex Suspender $18
-or-
Just head in to your local thrift store and amaze yourself with the HUGE selection of vintage suspenders.
Xx. Jadan