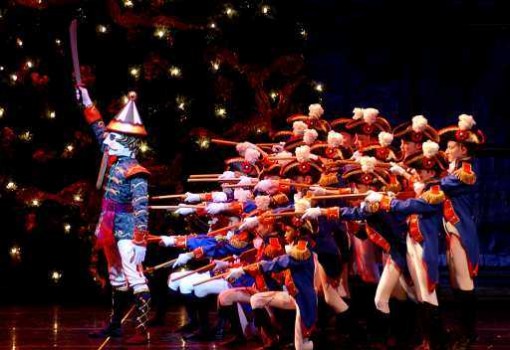 What a great family tradition! Growing up, we would always go and watch the brilliant ballet "The Nutcracker Suite" around Christmastime. We would even go and see it more than once depending on the dancers that year. I will not spoil the story if you don't know it yet, but suffice it to say that it is the perfect holiday event with visions of Sugarplum Fairies as you are transported into a fantastical winter wonderland .
If you are looking for a reason to get into the "Holiday Spirit", this is a great way to combine an entertaining night out with the joy of supporting local artistry. Ballet companies are often overlooked, and are some of the most gorgeous displays of live performance we have in the world.
The beautiful thing about this ballet is that it is in most major US cities (and even some European cities) from now until December 31st. We gathered the information for over twelve cities worldwide (and there are many,many more around the country and abroad). Buy your tickets and have a special night and start a new family tradition.
Los Angeles – Info here!
San Francisco – Info here!
New York City Ballet (The famed George Balanchine production) – Info here!
Denver (most of Colorado, actually) – Info here!
Houston – Info here!
Atlanta – Info here!
Miami – Info here!
Boston – Info here!
Toronto – Info here!
Madrid – Info here! *They have had website issues, so their 2012 finale for the year is not yet up on the website. Call for details.
London – Info here!
Brussels – Info here! Called "Casse-Noisette"
Finally, I am completely biased, but if you want to see one of the most amazing productions of "The Nutcracker", you must go to Cincinnati, OH and see their version at The Aronoff Center For The Arts.
~Kate, Arts & Entertainment Editor