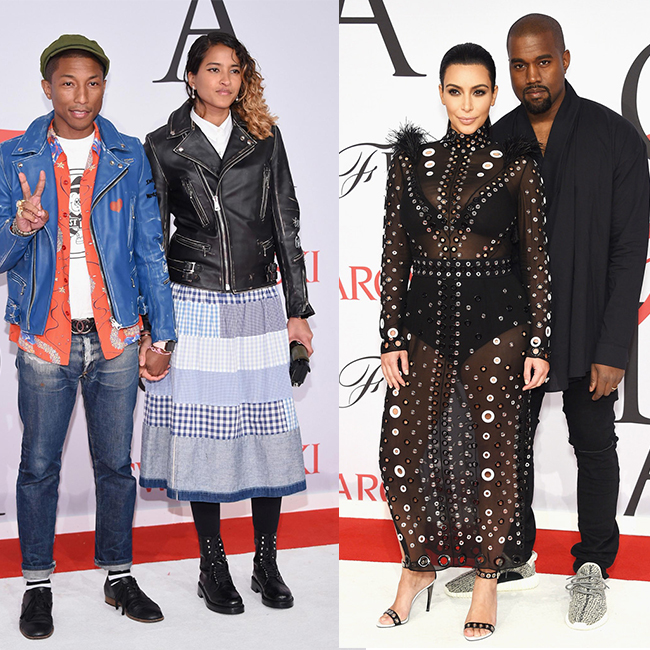 We weren't at Lincoln Center for the CFDA Awards last night but that doesn't prevent us from opining or wishing we were since we were invited to an after-party or two. There was SO much fashion we decided to narrow it down to some of our top picks and a few more. We love this event because designers and their muses can take risks and it almost always pays off. No one plays it safe. It's fashion at it's best.
As for trends, dramatic fitted pants, jumpsuits, the sleeveless vest, creams and reds, the high low hemlines that continue to grace evening attire, the column gowns, plus the continued exploration of sheer and stunning LBD's caught our attention as looks to add to our closets. Here are some of our favorites in no particular order. O.k. that's not true. We love the looks that took some risks and kinda put them first. But first, we pay tribute to Pharrell Williams who deservedly won The Fashion Icon Award.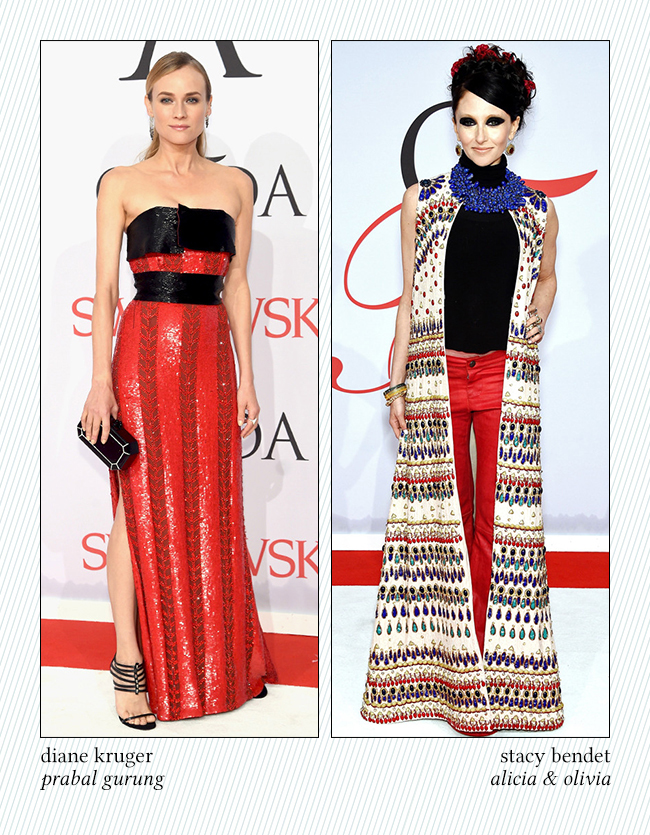 I'm just going to say it. Normally, I love a great gown but this year and I know other looks are on other best dressed lists, but I adore Diane Kruger in her stunning Prabal Gurung column; however, Stacey Bendet in Alicia & Olivia is one of my favorite looks in her red leather pants, floor length vest, and bold necklace and a possible tie with Garance Doré and Chiara Ferragni in Rebecca Minkoff.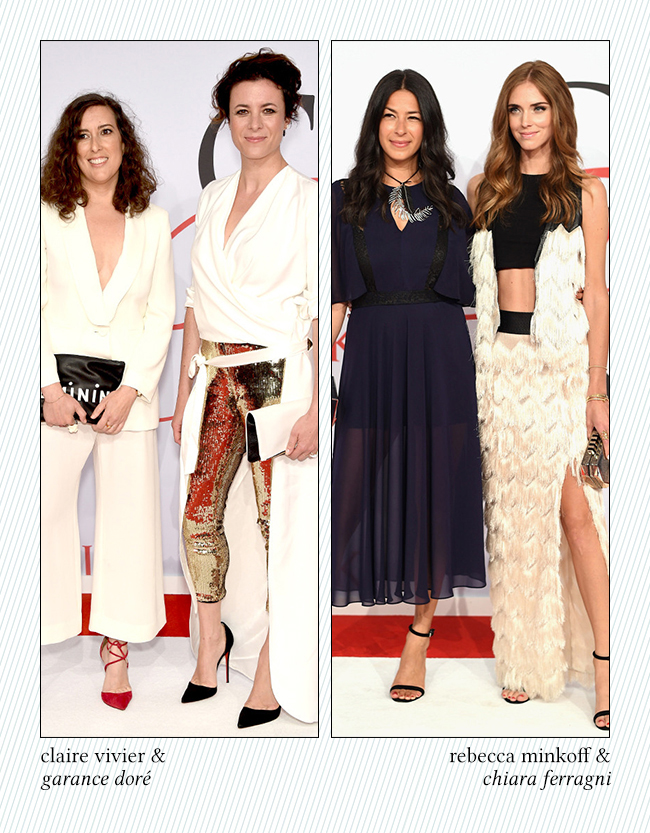 For the true fashionistas the looks below are what will take off and why we need to just let designers and their muses do their thing. These ladies look downright stunning.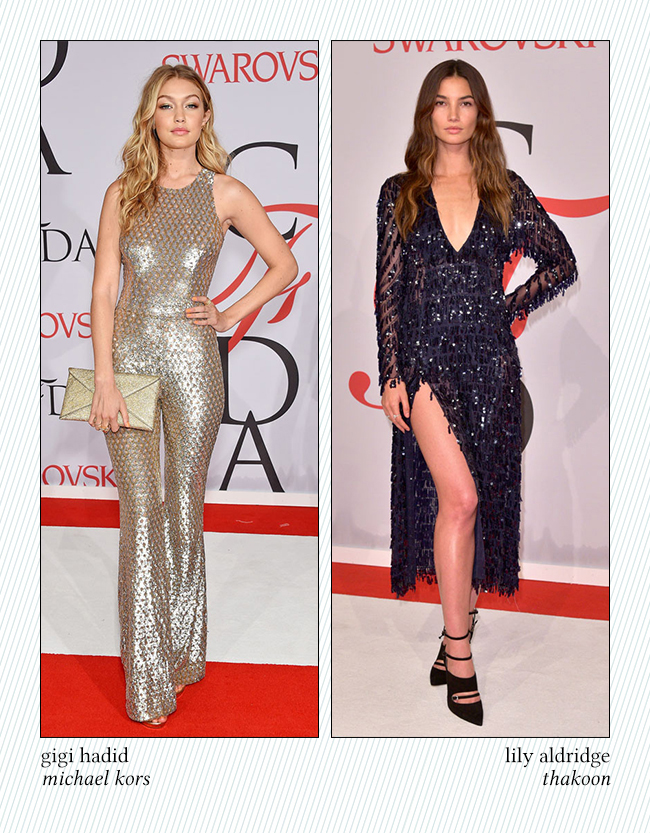 It was also a night to sparkle and Gigi Hadid did in a gold metallic Michael Kors jumpsuit and Lily Aldridge totally wowed in Thakoon. I definitely want to know when either one of these numbers hits the stores. They're showstoppers.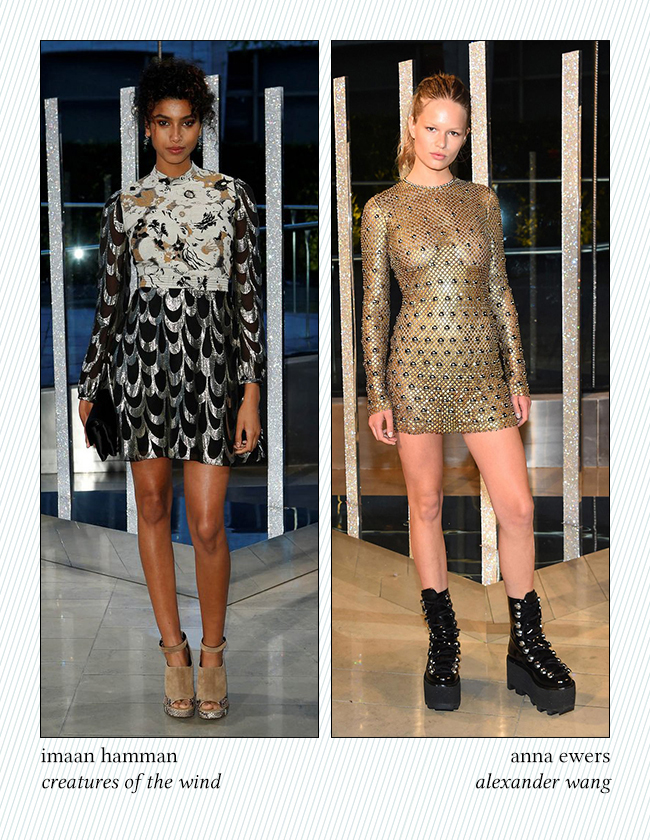 I'm going to say it again. Pay attention. Creatures of the Wind is the one to watch. They're doing some amazing work. I've been wanting those Alexander Wang boots since they first marched down the runway and can't wait to pair them just as they are styled above. You go girl!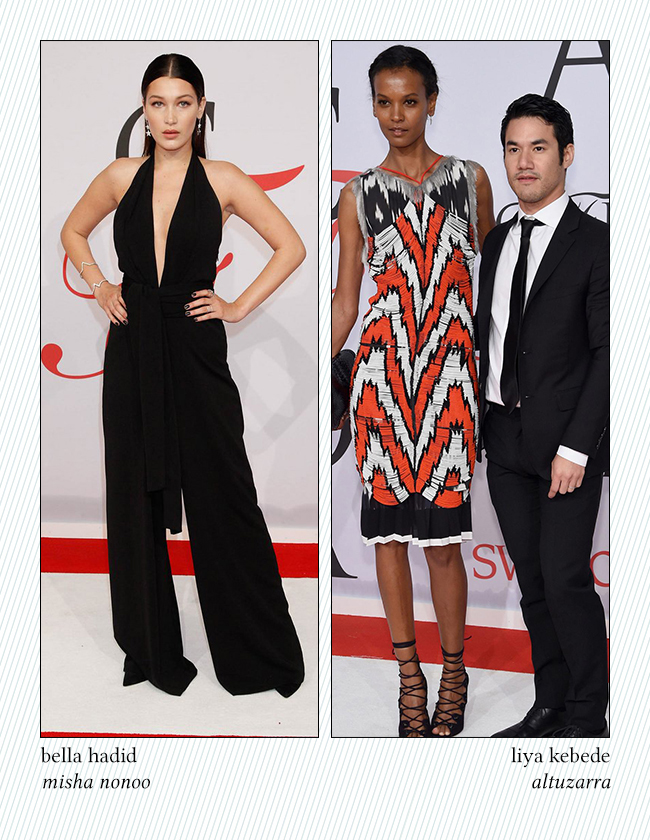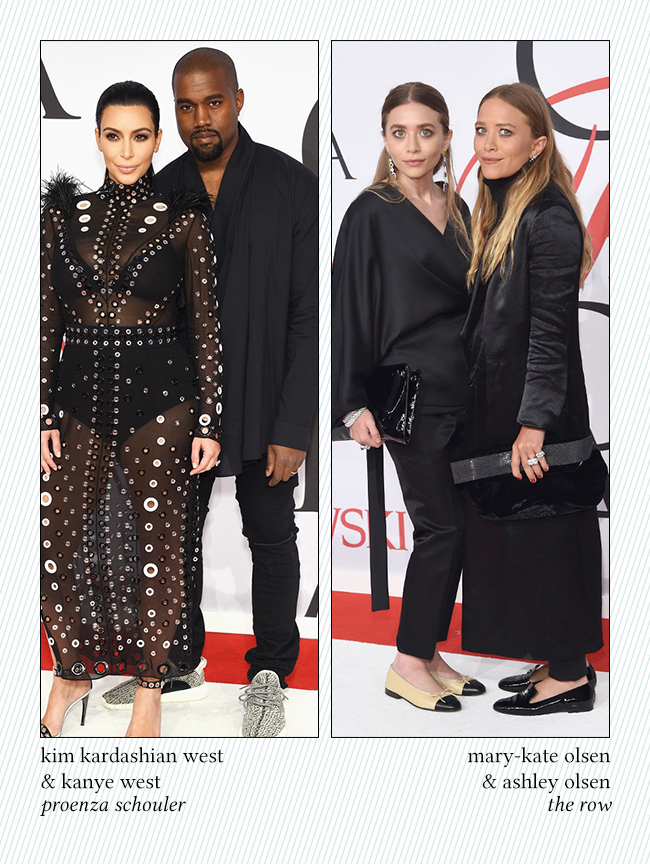 Sheer is still happening in a big way and The Olsen twins won in the Womenswear category. Deservedly so. I kinda like the contrast between the the two or should I say three trendsetters Kim Khardashian West, and CFDA Womenswear winners Mary-Kate and Ashley Olsen as they channel over the top glam to luxe evening wear in what else-black.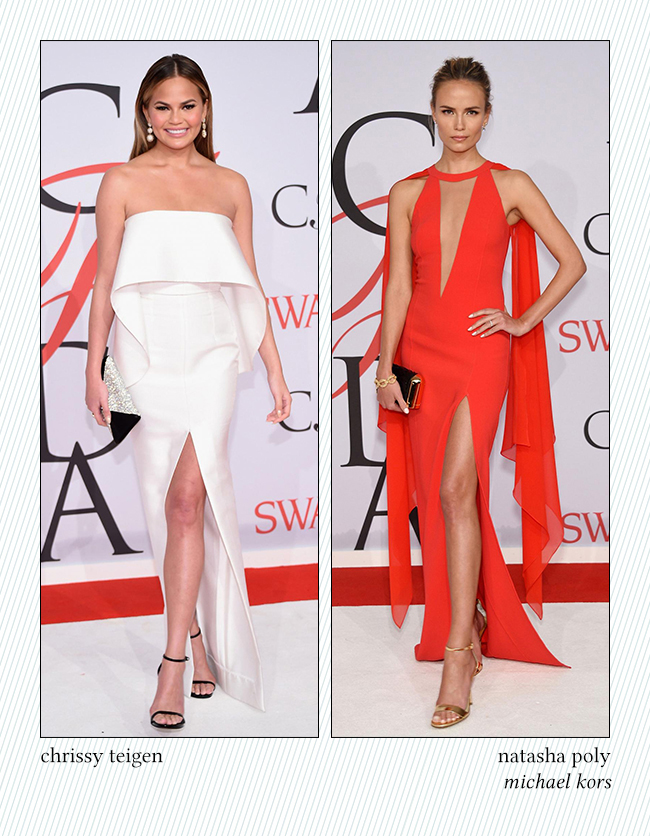 The Hollywood play-it-safe looks are above and I'm undecided on Julianne Margulies in a glittery, very sheer Michael Kors and Victoria Beckham always shows us how to get it done no matter your age.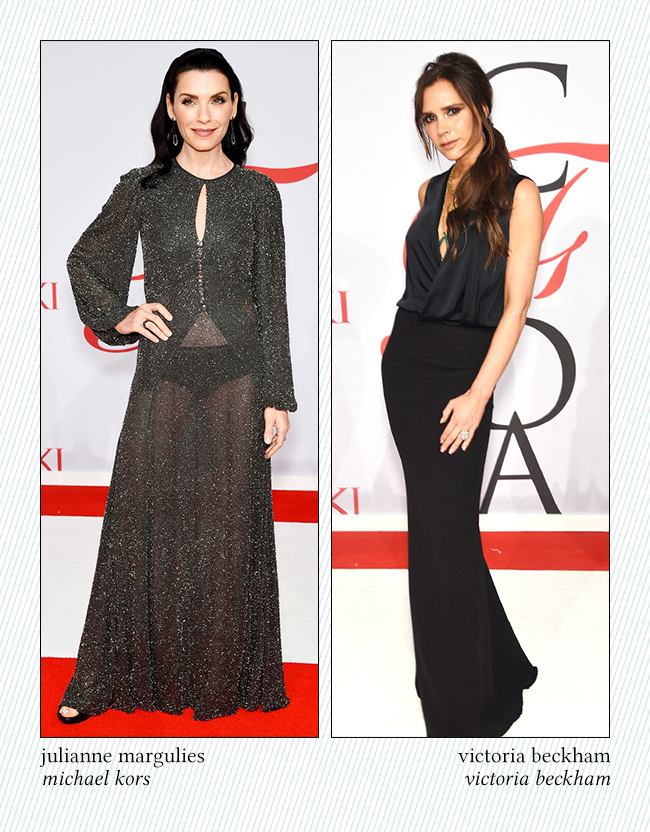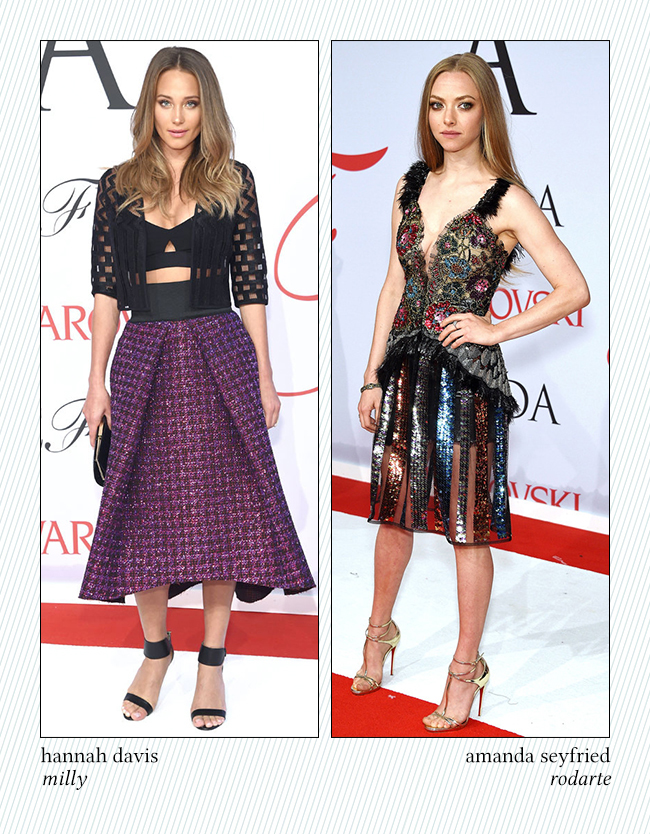 All of these ladies look stunning but Amanda Seyfried in Rodarte and Emmy Rossum in Dion Lee look great in plunging necklines and just the right amount of transparency. I'm a long-time Rodarte fan so the unusual fabric combinations are their forte. The mainstream Hollywood fashion media can't even begin to understand how great this Rodarte is. I wish they would take an opinion risk.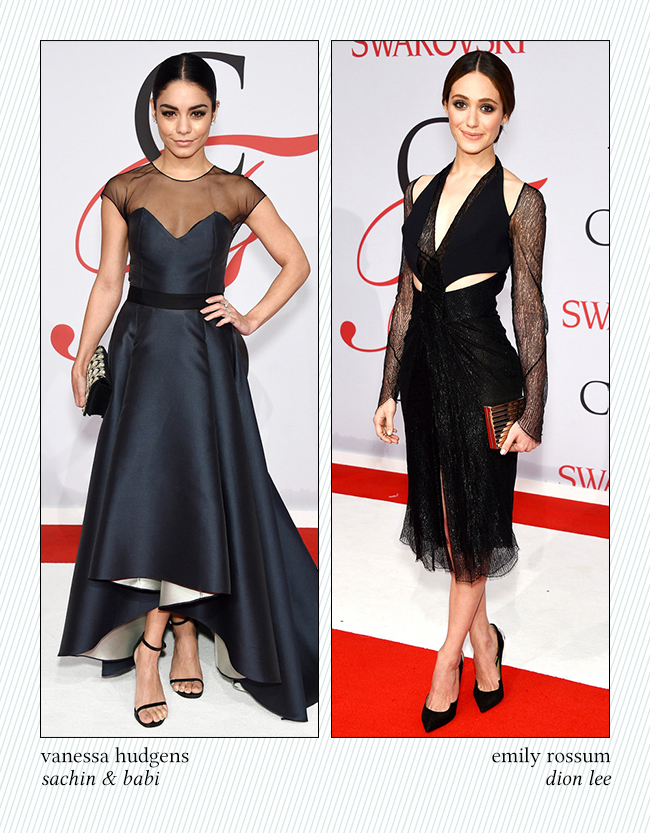 The grouping below is a mix of great and not so great. You decide. You know what I'm talking about.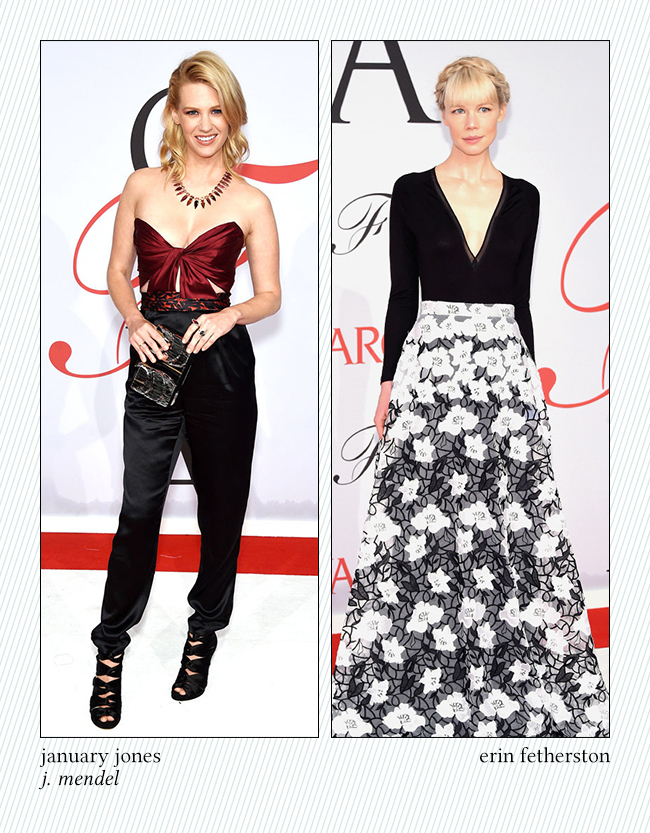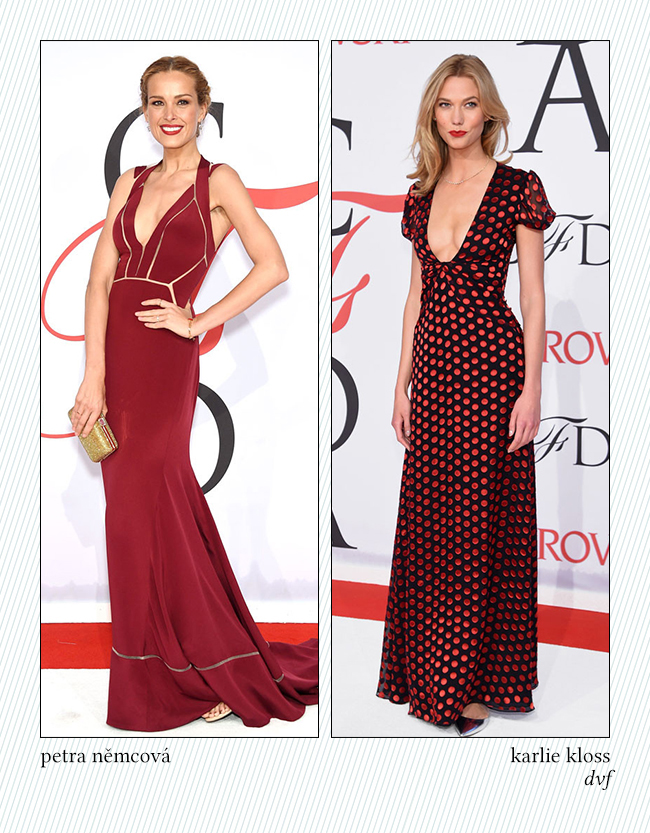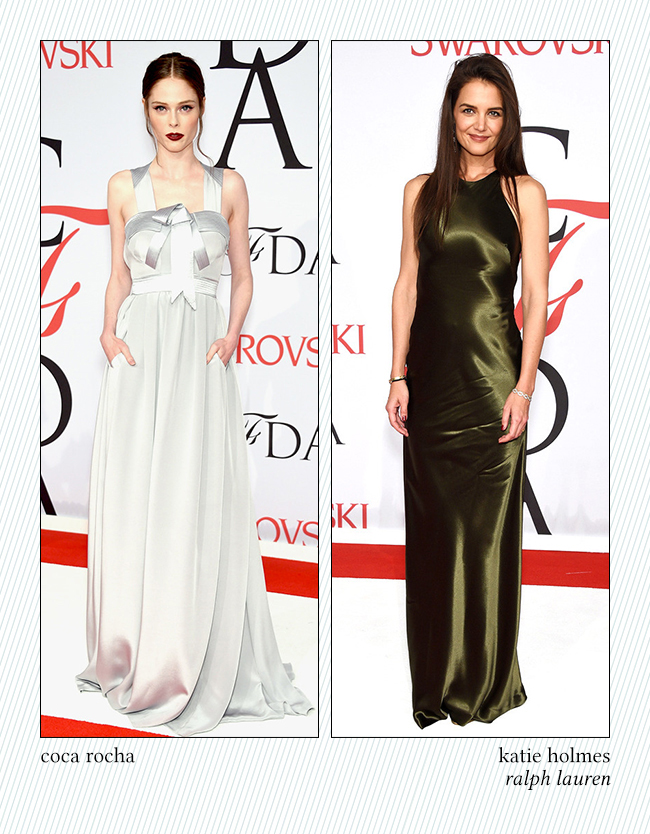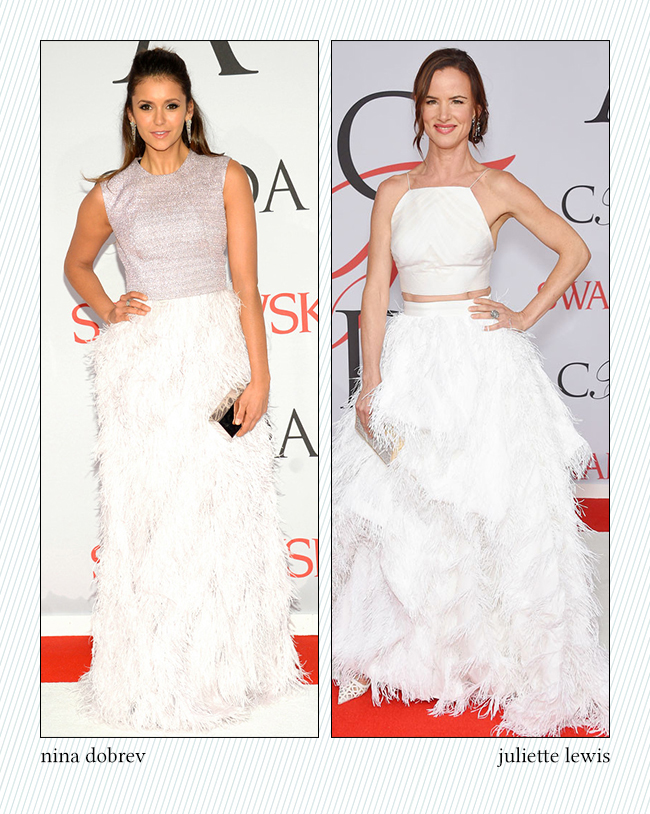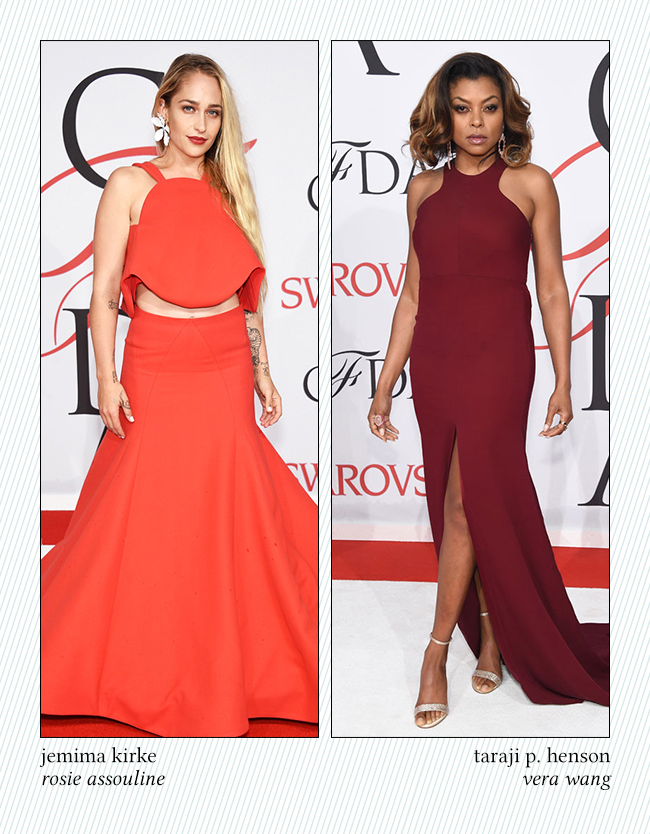 It's always interesting to see risks on the Red Carpet and the CFDA. Two of my favorites are The Hood by Air in the white and honestly Hanne Gabby Odiele looks amazing.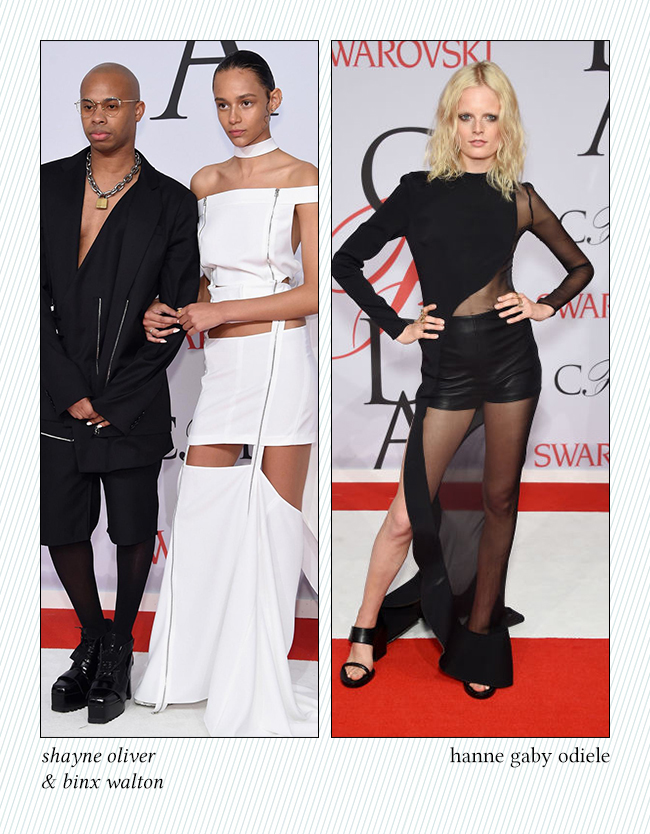 So what were your favorites?
XO
NJ Goldston, The Brunette
photo credits: David X.Pruitting BFAnyc.com and Patrick McMullan.com