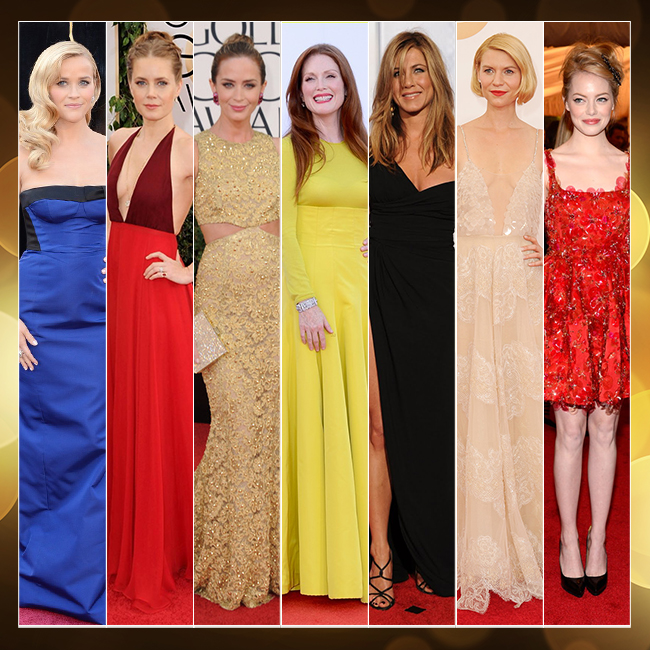 Every year as we head into award season we like to have a bit of fun and guess the dresses we might see on the Red Carpet or all over Hollywood. It's a tough circuit and crammed into three jammed-packed days from the Art o f Elysium's Heaven Black Tie Gala (where much of Young Hollywood shows up) to the W Magazine Shooting Stars, CAA, HBO, WME, INSTYLE , Fox , and after parties and of course, the Golden Globes if you're lucky enough to be nominated.
Now try and guess a few of the Golden Globe nominees we're matching with a look or designer. We're sure they'll surprise us, but, they've got to select a look that lasts the test of time especially if they win and get by the new E! Fashion Police crew. Match the look to the celeb and our scorecard is below.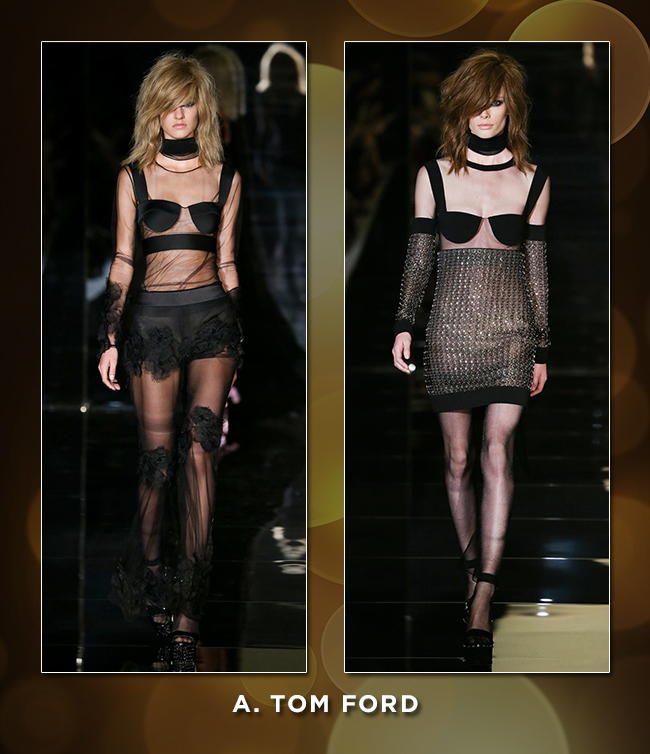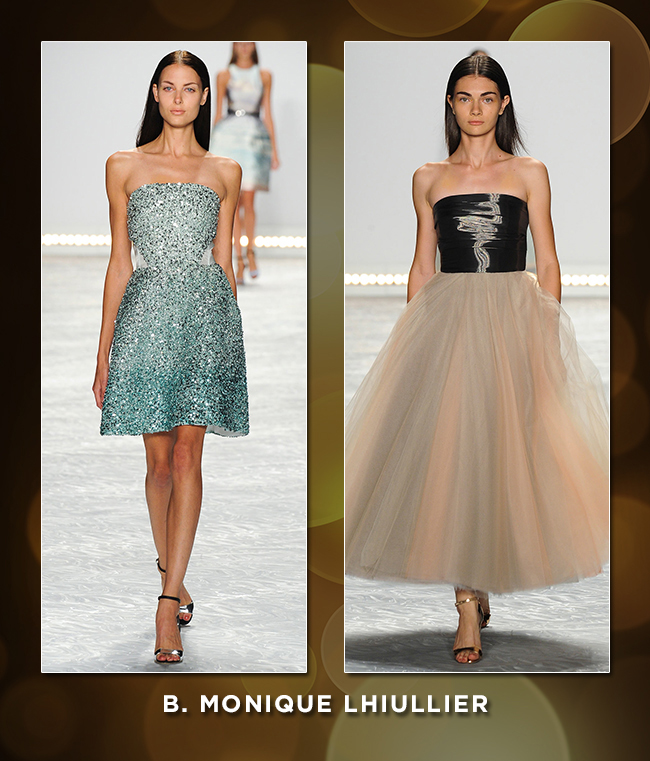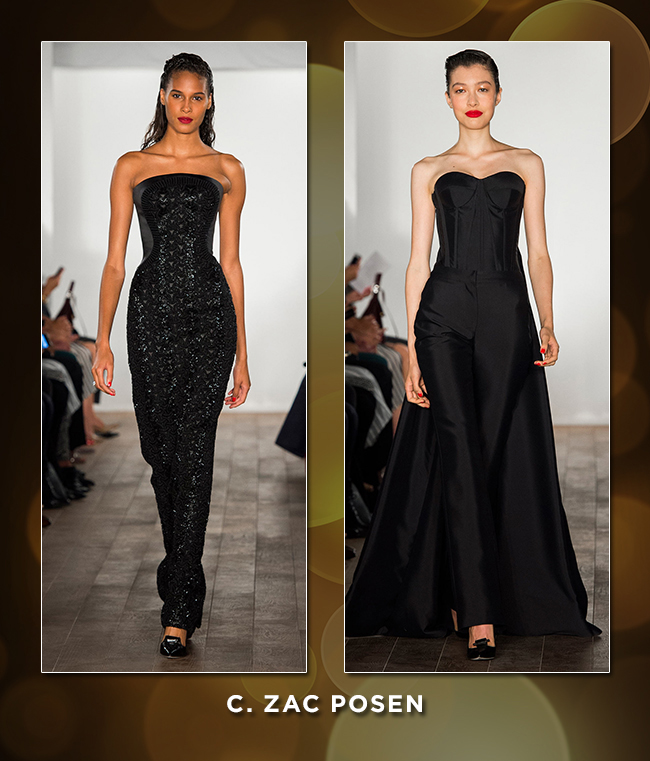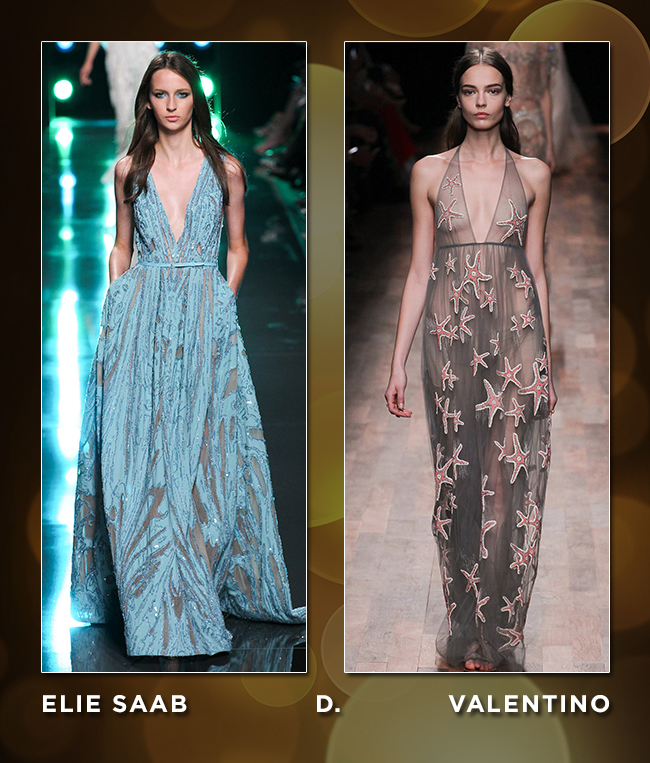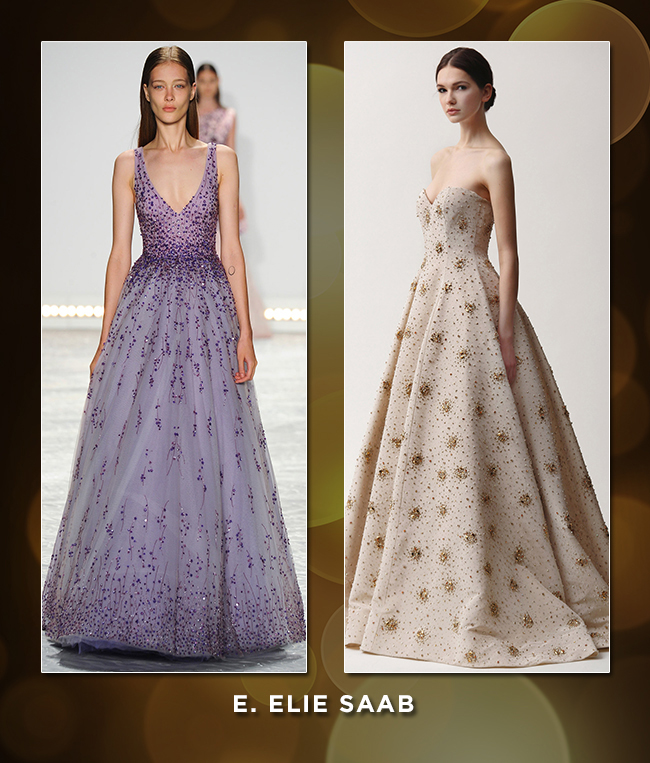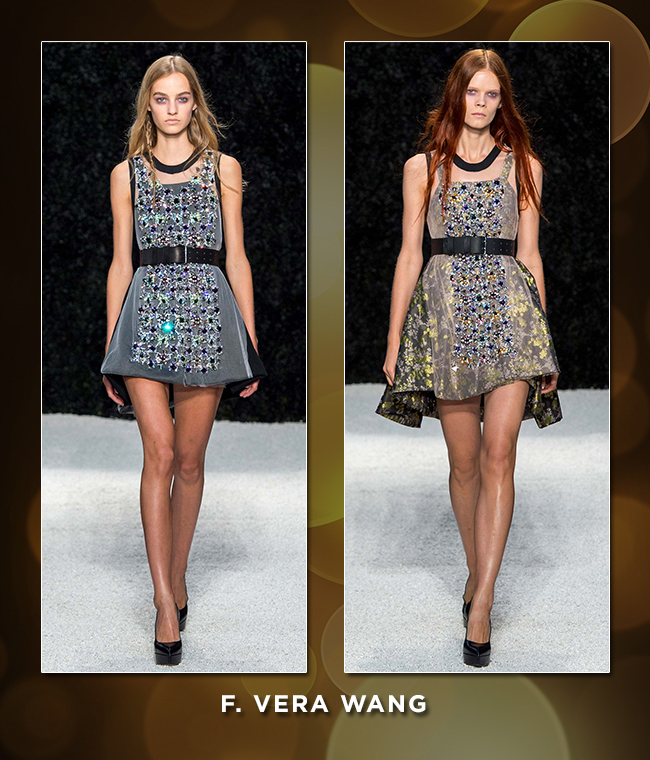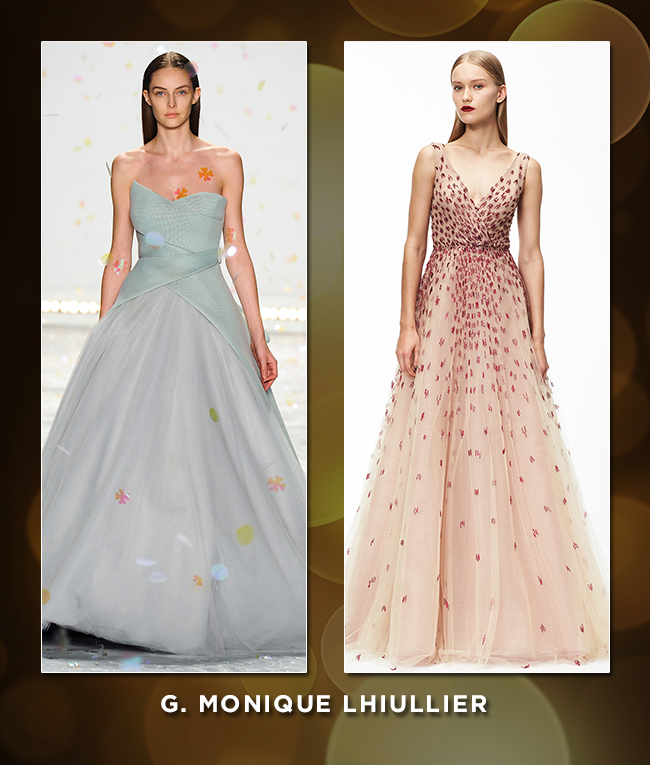 Cheat Sheet or Hints:

1. Reese Witherspoon seems to get even more stunning. Being petite, she looks best in figure flattering, generally strapless gowns with cinched waists and color.
2. Amy Adams is rail thin, petite and generally does a plunging neckline and it always works.
3. Emily Blunt is always very stylish and is willing to take risks but she does love color or great embellishment. Love you Emily!
4. Julianne Moore is a muse and devotee of Tom Ford. I suspect, Ford will create something quite special based off of his Spring 2015 collection that is less risqué or utterly elegant.
5. Jennifer Aniston generally goes for something strapless, slinky, and monotone with a major glam factor. With her figure she can do no wrong. I don't thnk she'll choose Posen but you get the idea. The black column dress is just so killer.
6. Claire Danes looks stunning in flowing dresses.
7. Emma Stone looks great in a short dress and her hair is always a big plus along with her smile. We suspect sometime over the long weekend we'll spot her in a smashing look like this.

I've also got a few wildcard's and trends that are my Editor's picks. I would kill to wear these two Berardi's (below) myself. My money is on some of these other looks that we are bound to see along with anything Armani (as he usually own the Red Carpet).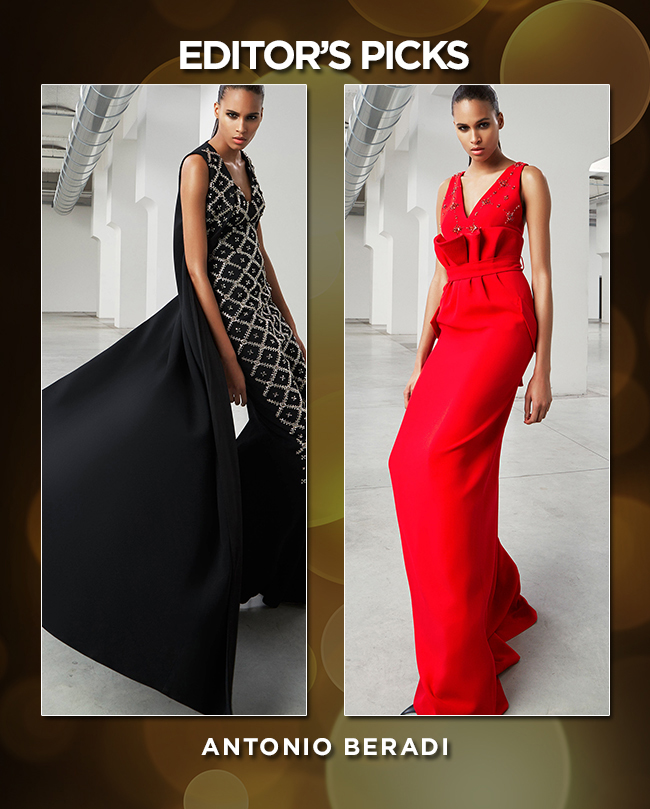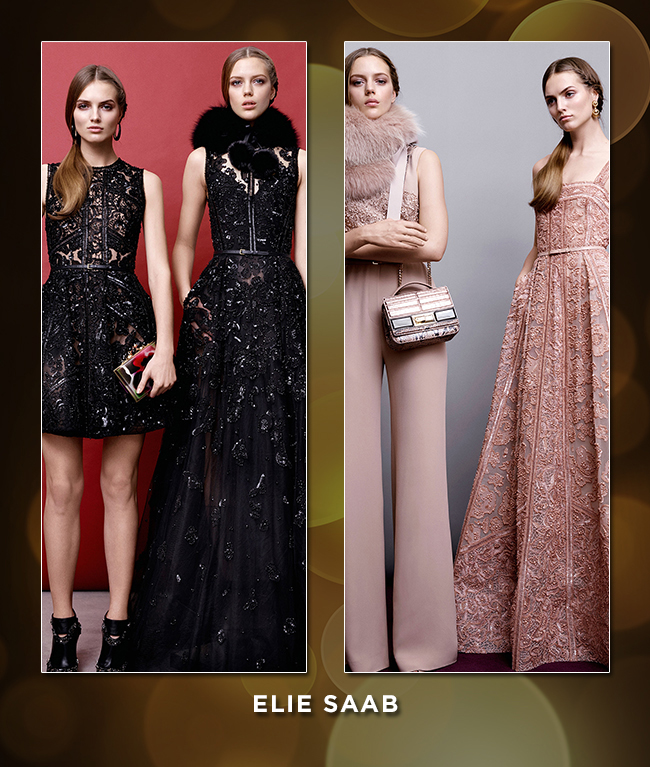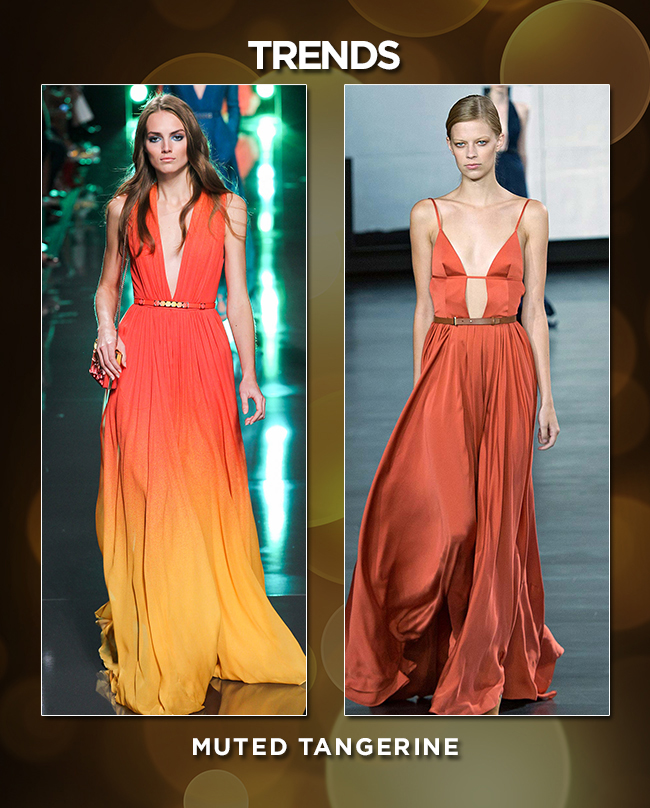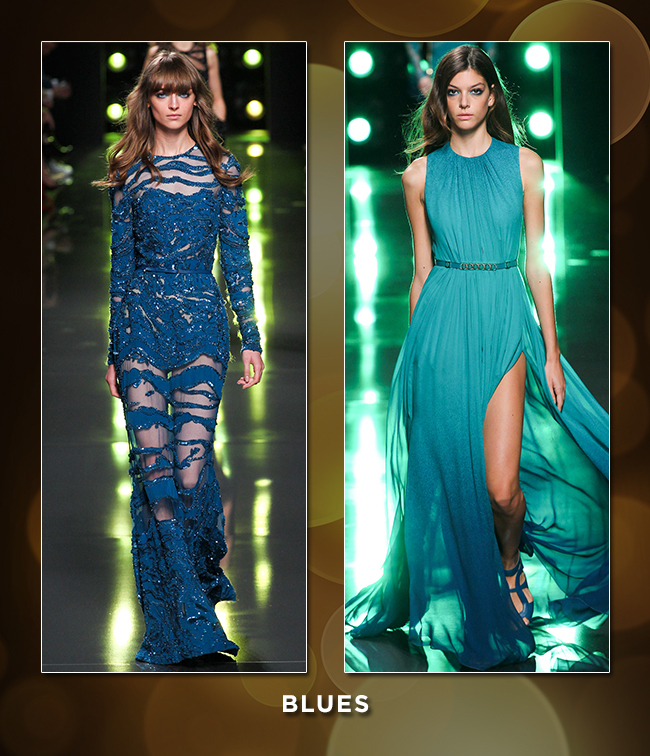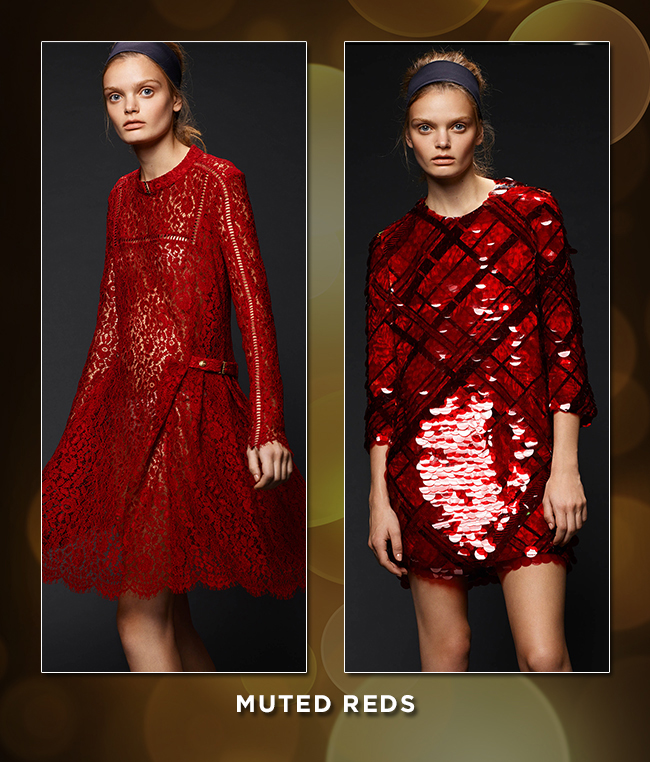 Watch for big paillettes !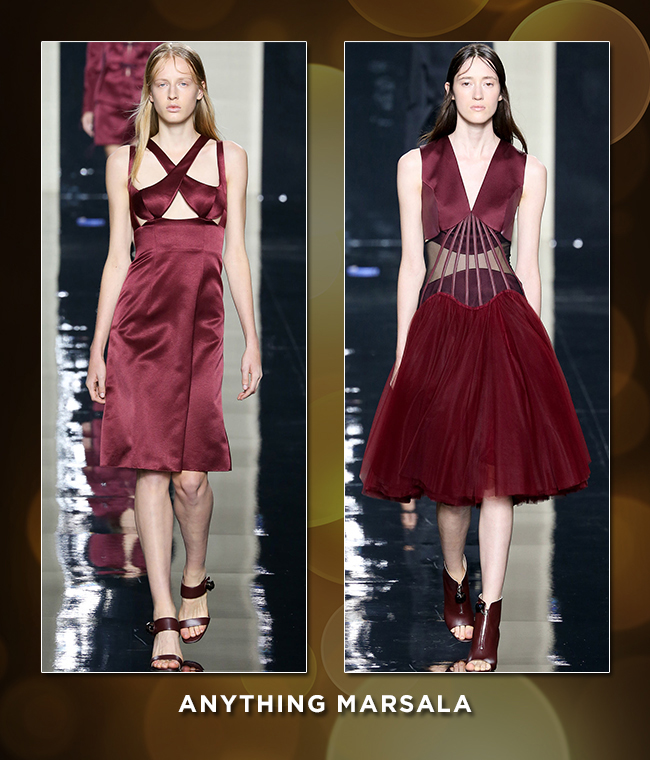 Finally, two of the dresses I will be wearing. An Antonio Beradi gown from Fall 2013 and a Mary Katrantzhou Fall 2014.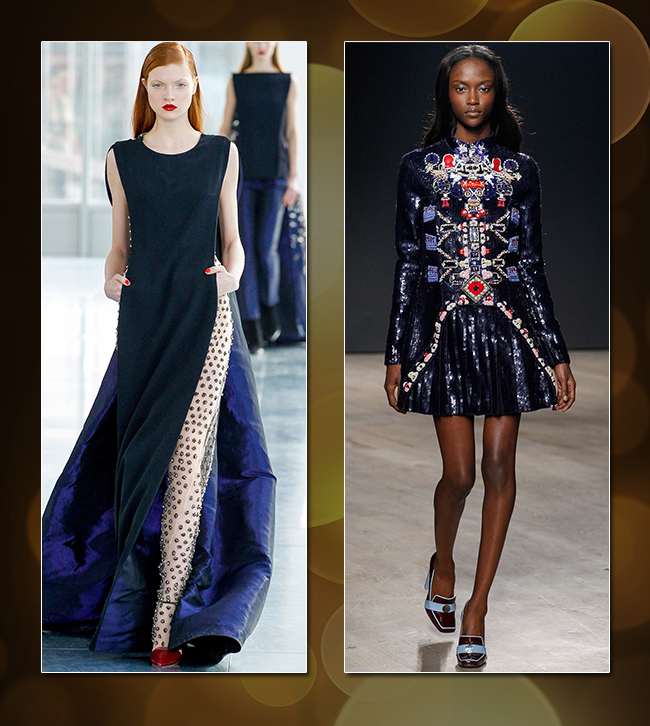 So let the award show fashion games begin. We can't wait. My apologizes to Meryl Streep, Viola David and Lena Dunham for not including them. They're total wild cards.
With Love From Beverly Hills,
NJ Goldston, The Brunette