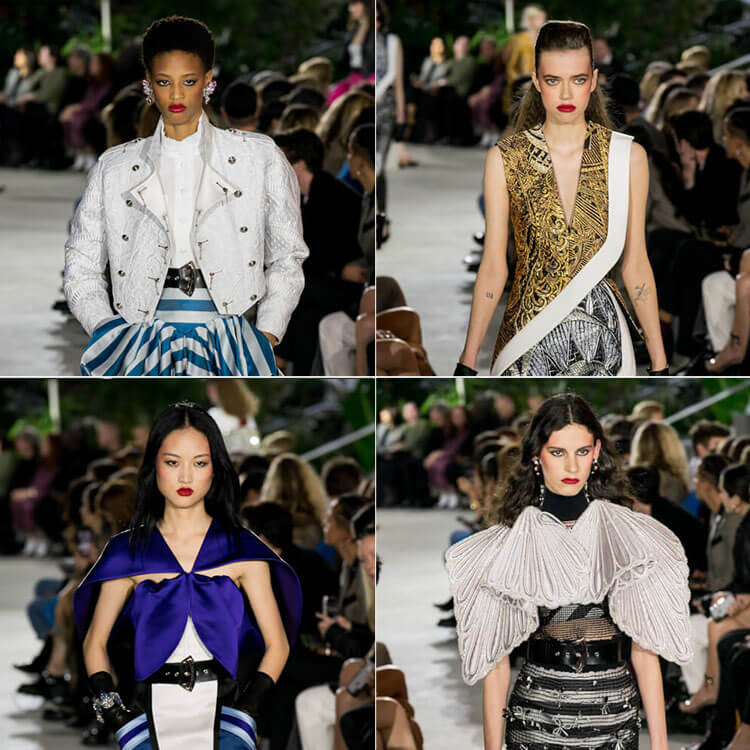 A tour de force. Last week, Nicolas Ghesquière landed at Eero Saarinen's iconic TWA Flight Center at JFK unveiling his resort 2020 collection for Louis Vuitton. I was there and it may have been one of the most exciting fashion moments I've experienced in recent years. So pay attention. This was a seminal fashion moment.

With landmark status and the feel of a UFO, the terminal is a sweeping design that has been closed over twenty years and until now not open to the public. Set to reopen this week as a hotel and an evening hot spot, it's a true throwback to a begone era of sophisticated travel, dressing up, and uniforms. Ghesquière described it on Instagram, as "a modern marvel that will impress generations to come." The same might be said for the collection that took center stage in a venue that combined both travel and art-the hallmark of the brand and always the centerpiece of recent Cruise shows.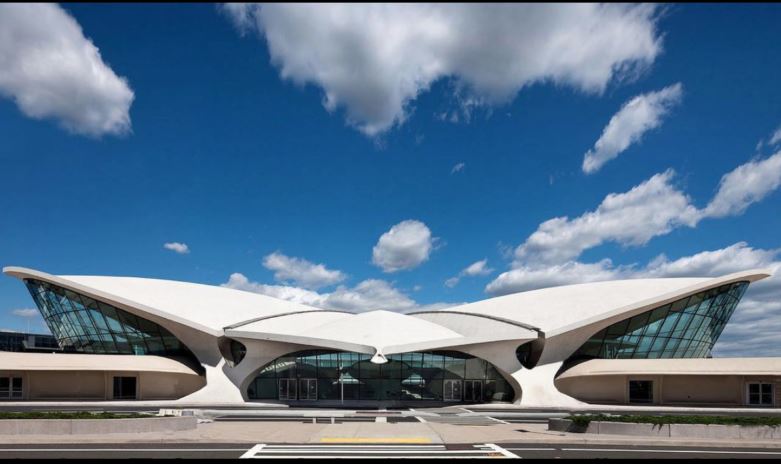 Using the massive lobby, overhead walkways, and the signature sunken red seating area as the ultimate modern-day catwalk, a confluence of elements from jet-set travel, pinstripes, and art deco elements drawn from New York City (see if you are eagle-eyed enough to detect all the references to the Chrysler and Empire State Buildings), the collection included elements that covered everything from 60's references to short stewardess dresses, accessories inspired from TWA's iconic flight bags, batwing sleeves to bubble skirts from the 1980s, board shorts and cap-toe combat boots straight from the 1990s (and LV almost always has the best boots around).
It all came together as a masterful take on wearable opulence perfect for the internet age and today's traveling millennial and worldly voyager. At the re-sees (that I was lucky enough to also attend the next day) the true detailing and extent of workmanship had lucky attendees totally captivated. Truly an embarrassment of riches. Let's break it down.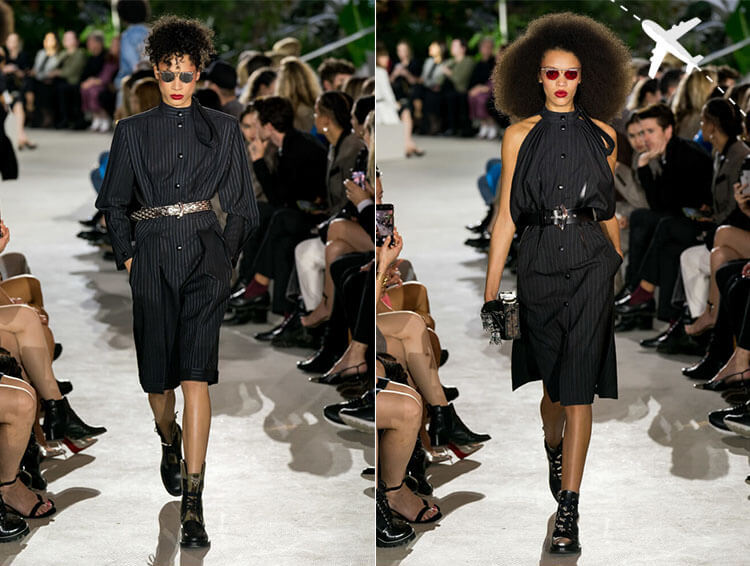 Wall-Street Inspired Pinstripes
Day to evening. Looks inspired from the financial district are perfection for making the rounds from raising capital to heading to a dinner meeting.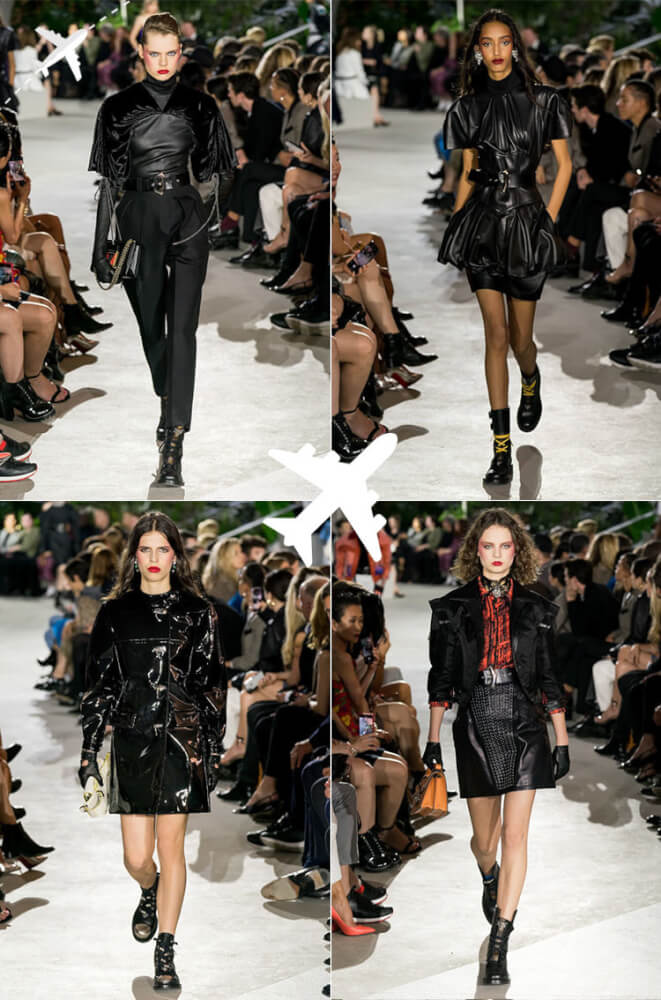 Jet Set Travel
Whether you are in your hometown, snapped by the press or in a far away city, this line-up goes the distance.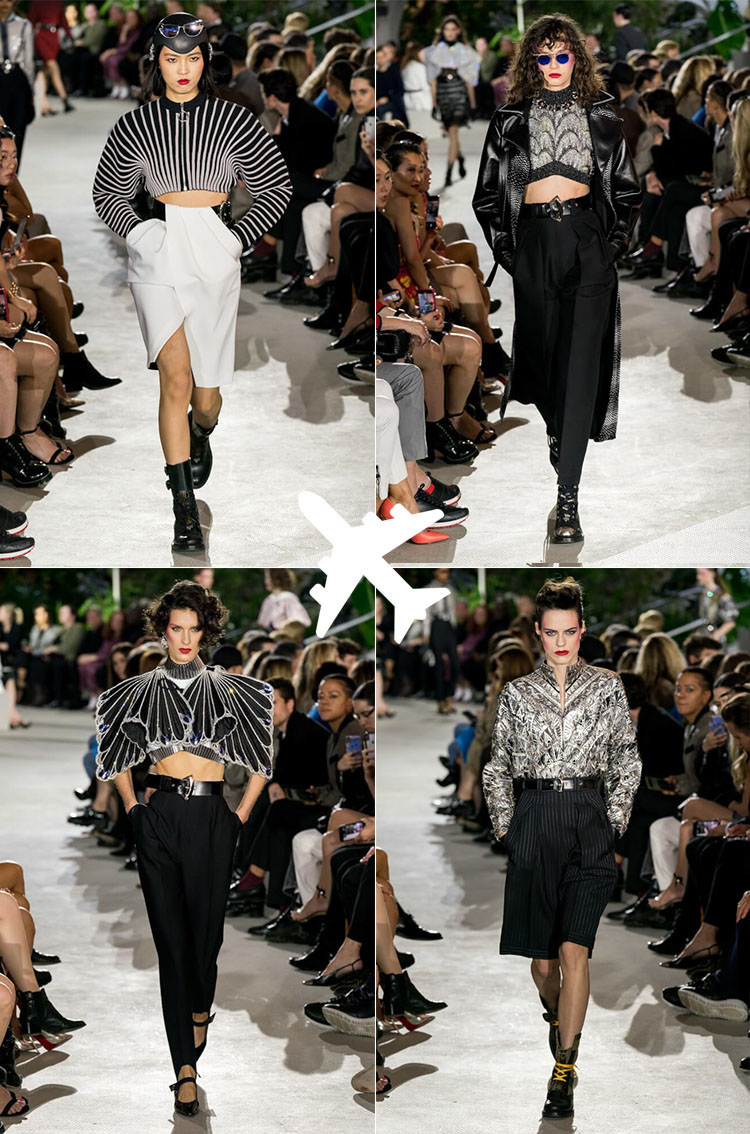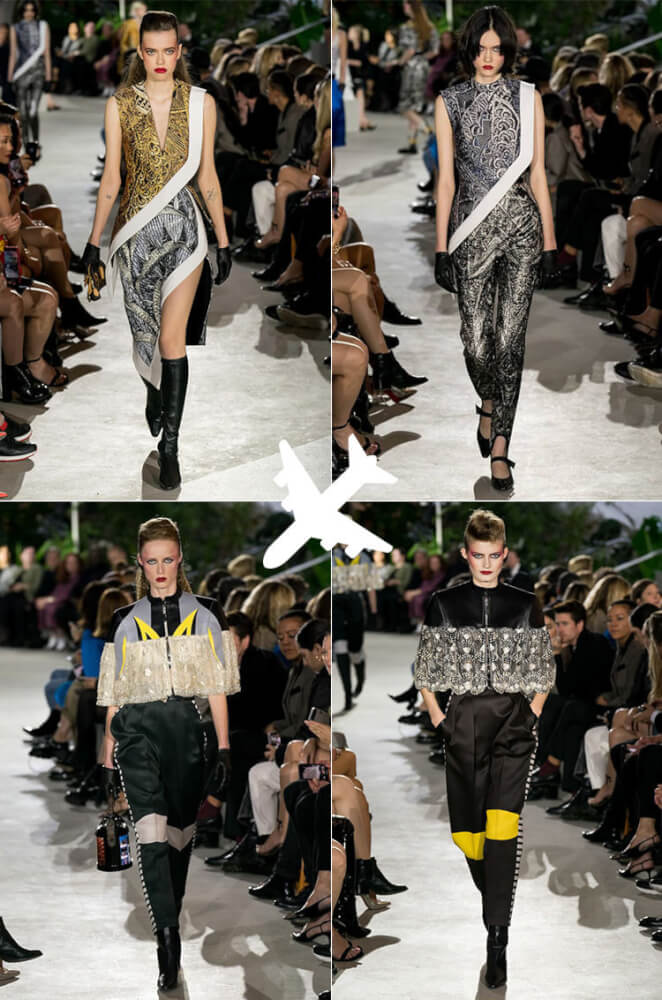 Art Deco Luxe

Air travel may have lost its luster and none of us are walking through JFK, LAX, Charles de Gaulle in full regalia like the heyday of the space age (even for planned paparazzi shots) but this collection may just change your mind with the heavy New York City art deco references. Lush in execution, the beading and detailing, especially with obvious references to the Chrysler and Empire State buildings, make it almost impossible to select a favorite. Of particular note were the Marte Mei van Haaster's strass-lined capelet wings which were as luxe as could be and could also be easily paired with jeans à la laid-back California casual.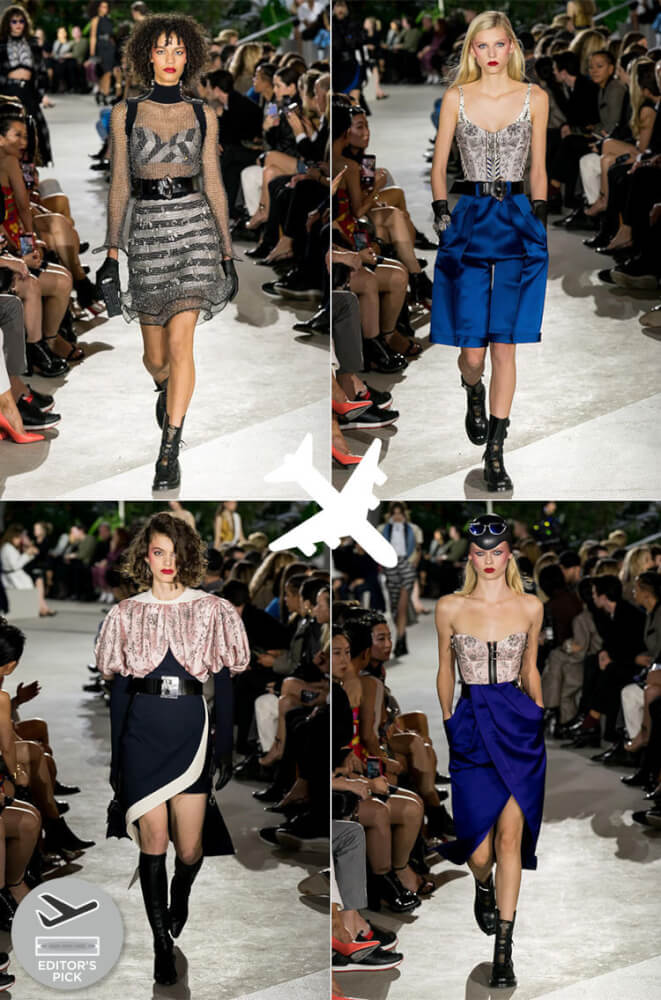 80's Redux
The decade that defined decadence resurfaced via stripes, boarder shorts and over the top embellishment. Too lush not to ignore.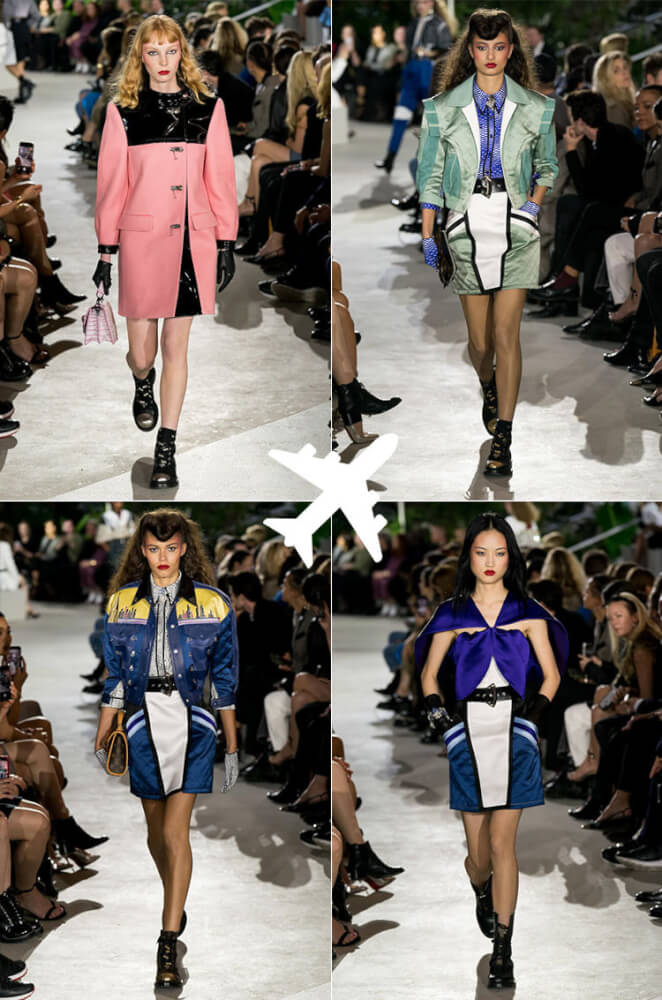 Take Flight
As bold as in-flight uniforms and the go-go style of the 60's, just pair any of the above with cap-toe combat boots and you can take on or travel the world.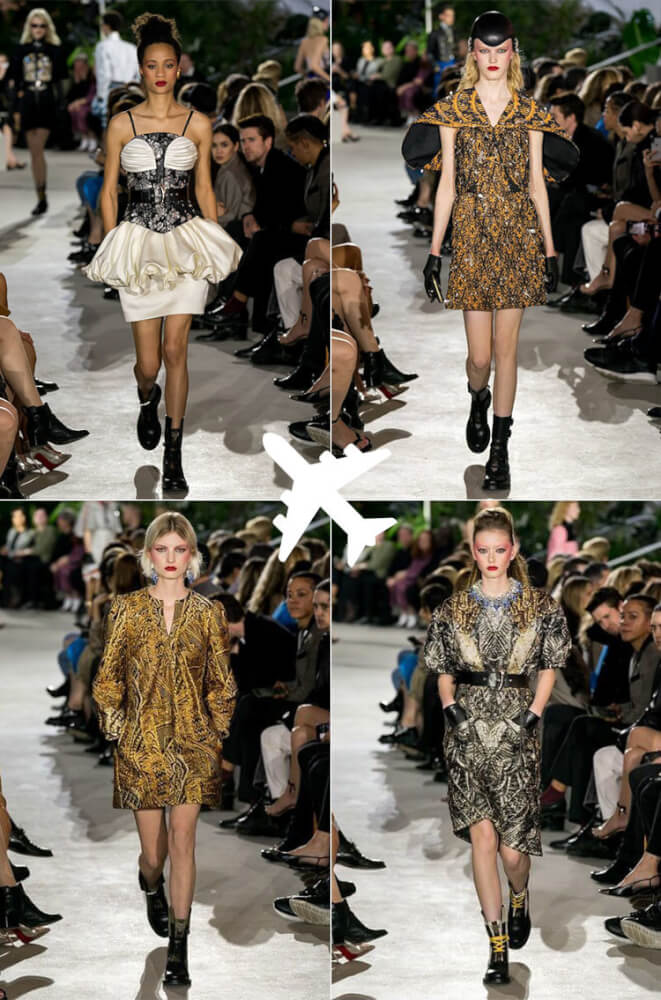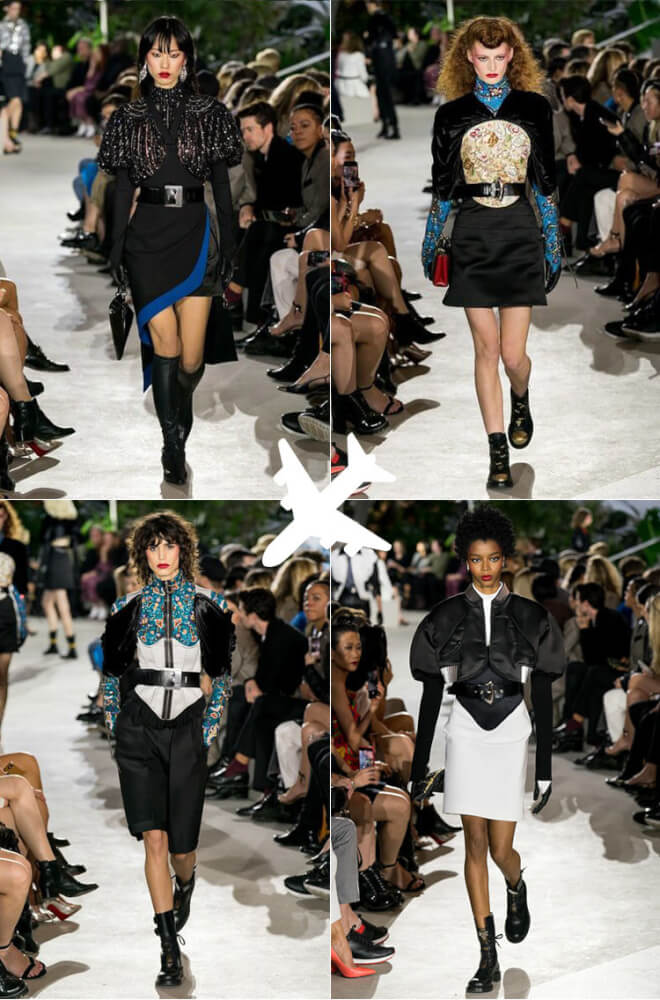 New York Nights
Bright lights and and the big city. Just like the 80's, these evening looks are as over the top as the decade that inspired them. The cinched waists and wide belts complete the look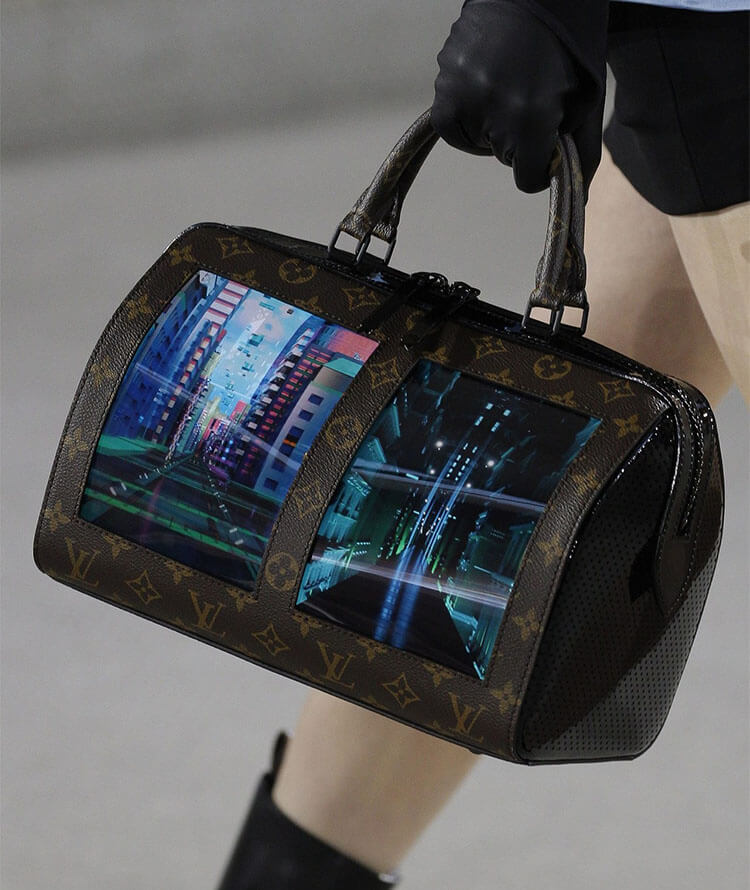 Accessories
A game changer. Louis Vuitton introduced the touch screen Monitor Bag in three styles. The line will be as long as the wait in a non TSA Pre-Check line. Sign up to get your name on the reserve list.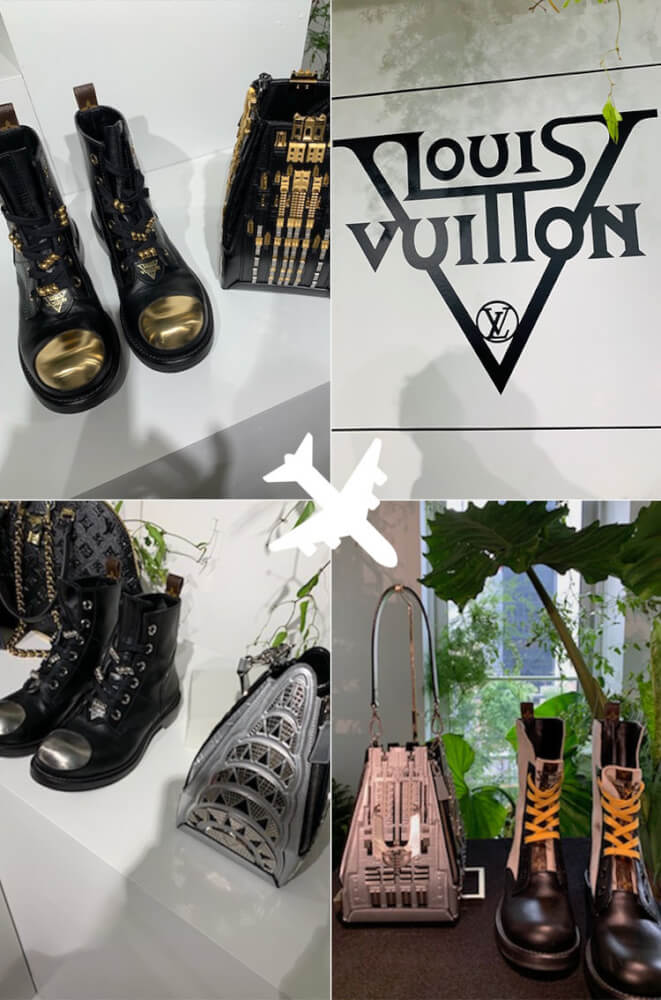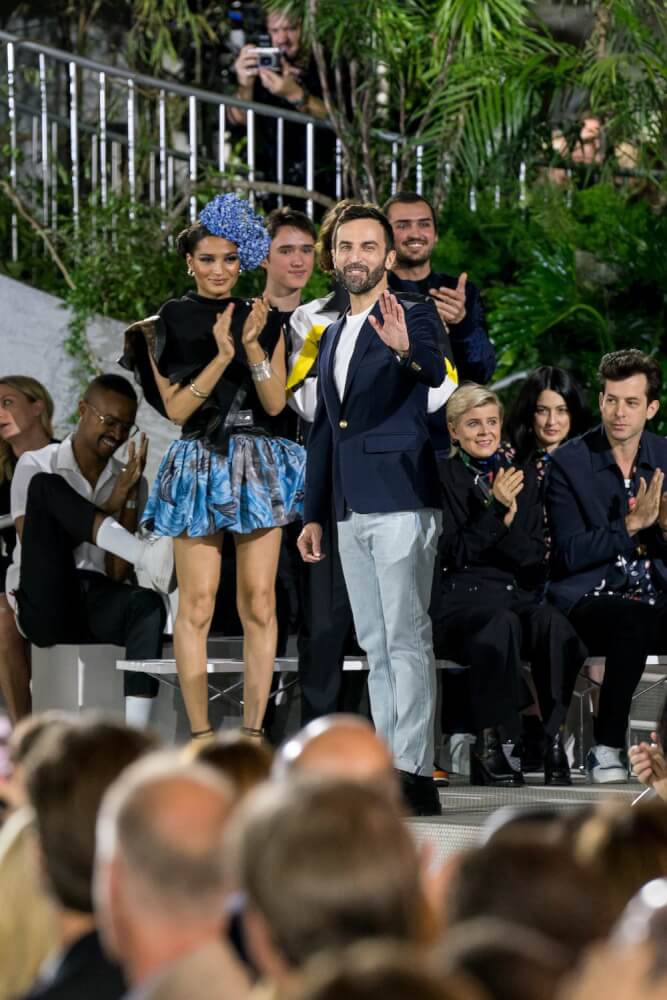 This was a collection that transported us across decades and generations. In the internet age, it's a first class way to travel without having to buy a ticket.
Straight from the runway
NJ Falk