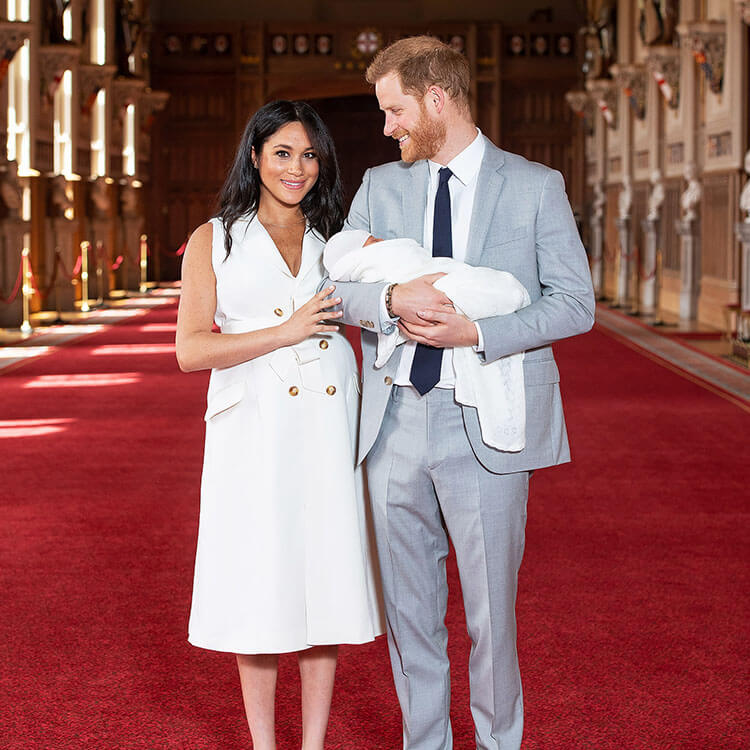 Happy Wednesday Darlings!
It's been quite a week. Baby Sussex is here and The Met Gala happened all in the same day! And that was just a Monday.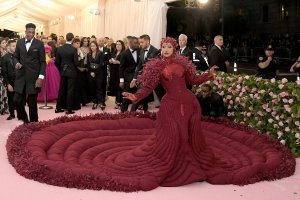 For this years Met Gala, the theme was "Camp:Notes on Fashion". Most of this years attendees were reportedly freaking out because no one knew how they'd serve us with campy looks. They couldn't really figure out what that meant. Thank god I wasn't invited because I'm a very literal person. One time, when I was 19, my boss asked me to pick her up some rice and tuna and I came back with a box of rice and a can of tuna. Seriously. The entire office laughed at me. Anyway, back to the Met Gala.
While some people thought "camp" meant feathers, Jared Leto showed up with his own decapitated head as an accessory. I know, I know, it's a Gucci runway concept from 2018 and he was dressed by Gucci. But still, MEH. Feels like a futile attempt to "break the internet". It takes a lot more to impress me than a fake severed head, I have been watching Game Of Thrones for way too long.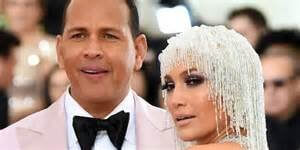 I watched the red carpet this year and I will say that most of the outfits were pretty outrageous, like people didn't understand that "camp" doesn't mean "Halloween". I think Gemma Chan looked regal, Giselle looked perfect as always, Ciara looked stunning and I loved Kim Kardashian's dress. Kanye looked like he was either really bored or fighting jet lag. JLO looked beautiful but all I could focus on while she was walking the carpet was that AROD was chewing gum the entire time and it was making me cringe. Celine Dion arrived on the carpet in enough sparkles to shut down the Las Vegas strip. She was nothing if not on theme.
If you're going to be camp, you can't do better than having Cher herself perform at the Met Gala, because Cher herself is the most camp. Although she didn't walk the carpet, she had a surprise performance in store for party goers and everyone was freaking out. So all in all, once again, Anna Wintour pulled off a successful and entertaining event.
We can all breathe a sigh of relief because there will be no more belly cupping for a while. Harry and Meghan had their baby boy, who may or may not have come out with a palm print on his face (Gary Janetti joke).
Personally, I knew it it was going to be a boy or a girl. I'm really good at guessing these types of things.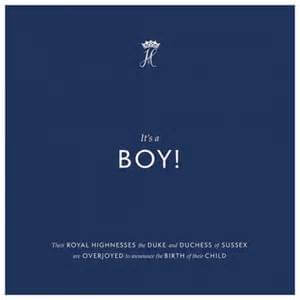 Will they name the child Thomas? I doubt it. I'm actually surprised Samantha didn't fly to London just to crash into a tree so she could be at the same hospital as Meghan. When Harry came out to give a press conference about the birth of their son, he looked really overjoyed and it was really sweet, but also he looked like he saw some sh*t he can't unsee. He kept saying he couldn't believe a woman's body could do that.
Of course the news of this baby's birth wouldn't be complete without Meghan Markle's nephew, Tyler Dooley, getting into a twenty person bar fight in Oregon just two days before the baby's arrival. Don't worry, Tyler's father, Thomas Jr. is already out there giving nonsense interviews.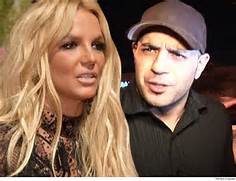 In other news, Britney Spears is really suffering right now and her mental health is at risk. Sadly, she's now requesting a restraining order for that evil guy, Sam Lufti, who "managed" her during her darkest days before her infamous breakdown. It turns out, he's the one responsible for the "#FreeBritney movement. Britney is claiming he's causing her "severe mental trauma". This story really breaks my heart. I don't understand how he hasn't been put in jail yet. Hopefully he will stay away from her and she can move on with her family privately and without his interference.
From somewhere near lots of shiny jewels and red Lamborghinis,
Julia Obst