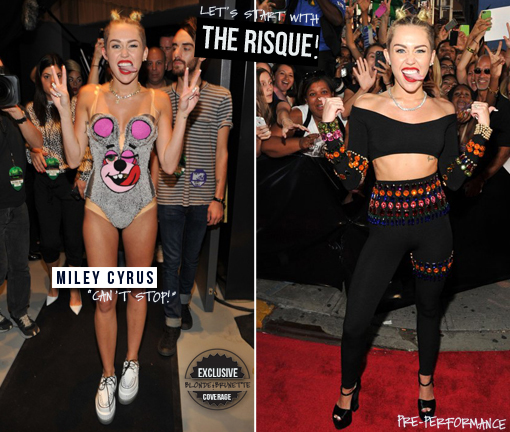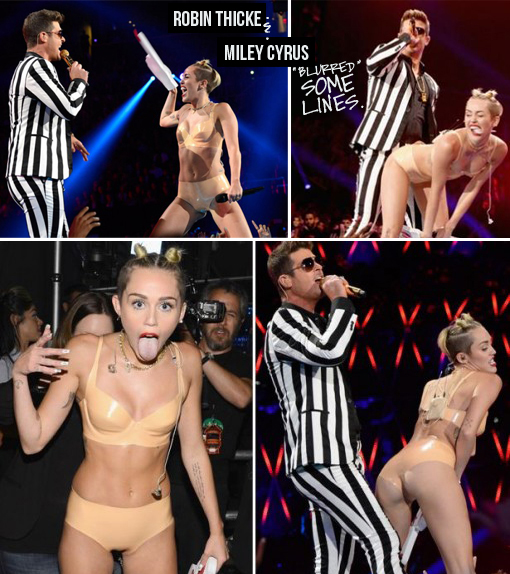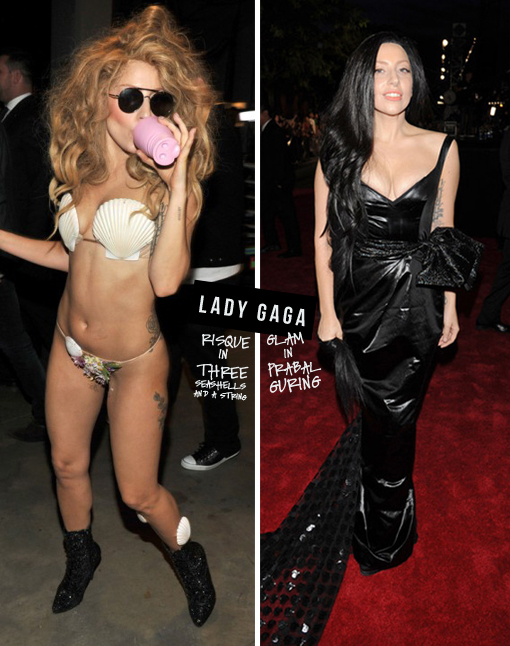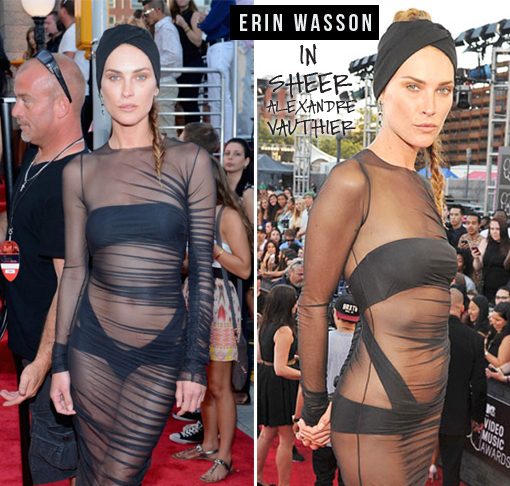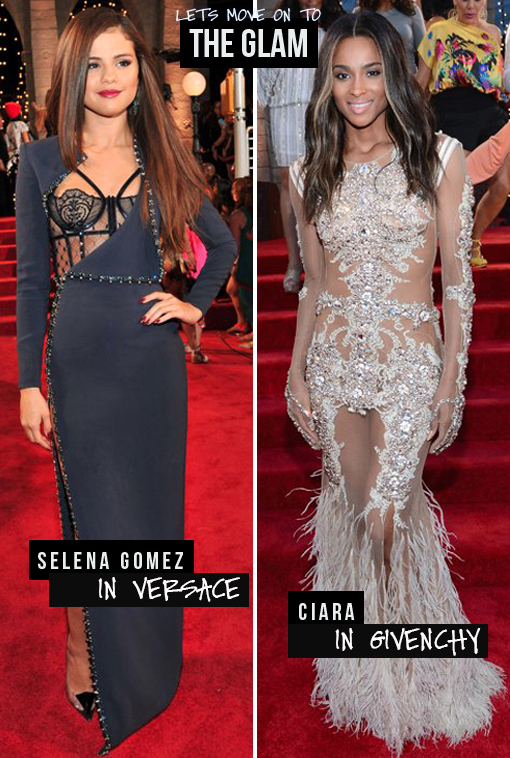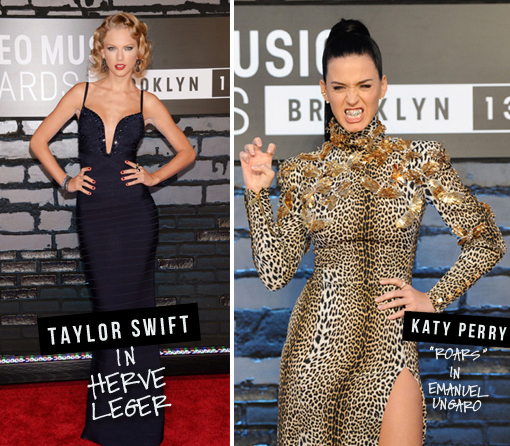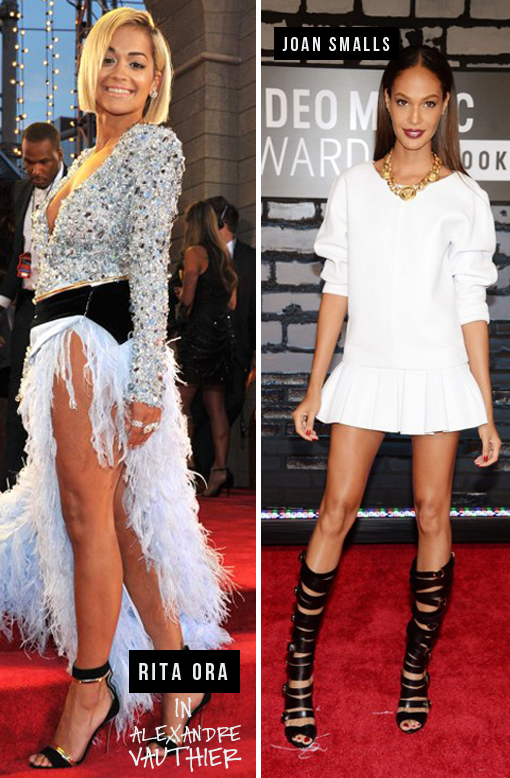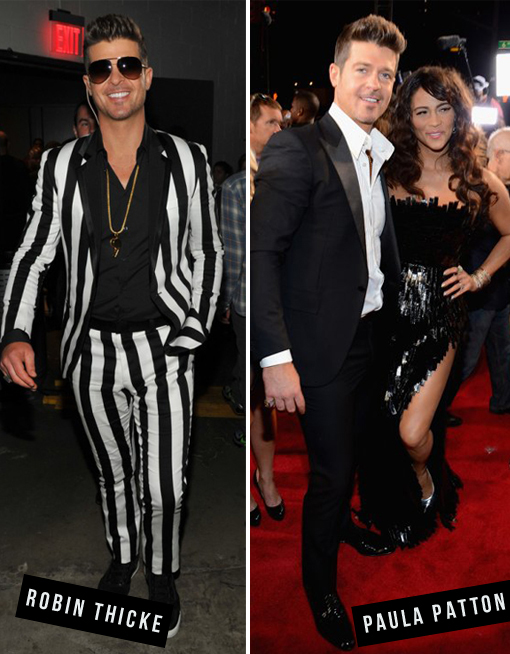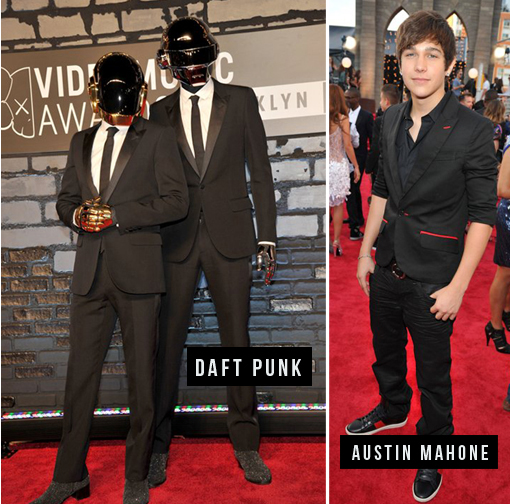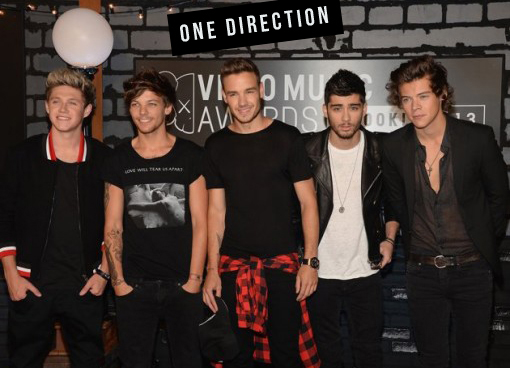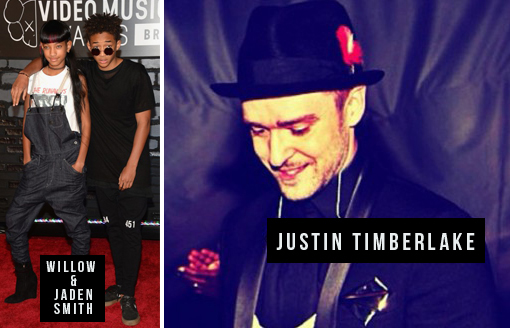 So, were you shocked? More likely you couldn't stop watching. Miley Cyrus that is, on the MTV Video Music Awards's Sunday night? Was it the new home in Brooklyn at the Barclays Center that inspired the stars and their stylists or the music itself?
We're going with the combo of both for making it a wild fashion night; and, we loved every moment of it from the risqué to the glam squad on the Red Carpet. It started off with Lady Gaga in a stunning Prabal Gurung gown and ended with her in three seashells and a string. But, Miley stole the style show. The giveaway for what turned out to be the talk of the night, her "do". Top knots as devil's horns. Costume changes and obscene gyrations, here we go! Oh… an oh so carefully orchestrated strip down from a tiny teddy bear leotard to nude "underwear". Lines were "blurred" as her performance with Robin Thicke was viewed by many as ""raunchy". Veteran hip hoppers even seemed shocked. Hana Montana. Who? Honestly, this is marketing genius (over 305,00 tweets per minute) and she even subliminally tapped into the whole "Gaga" transformation, KIA thing, only in a totally different way.
Backtracking, Katy Perry almost seemed lost in the shuffle. Wow! that's a first. Maybe it started with Erin Wasson attracting lots of attention in a sheer designer gown. Was that a gown? No a career-defining moment. Think Elizabeth Hurley in a safety pin dress. Lil Kim got it wrong again but she did get photographed.
Applause, applause, applause for Selena Gomez, Taylor Swift, Paula Patton, Rita Ora, Joan Smalls and Ciara, for balancing a bit of the reveal (or lots more than usual) with great style. The guys also looked great too with Robin Thicke, one of our personal faves, and Justin Timberlake enjoying his moment as the Michael Jackson Vanguard Award Winner. His set. Well, he is the new King of Pop. However, to everyone's dismay, the 'N Sync reunion was all too brief. Many were not happy about that. Bye, Bye, Bye.
Bottom line. You gotta have the bod to rock it. It's fun to take fashion risks and you can only do it when you're young. Really young. Color Me Badd, but the fashion theme was most def "I'm Going To Sex You Up!'
NJ Goldston, The Brunette & David Soriano