It's hot. It's cold. I don't know about you but we need a a flexible wardrobe solution. This past weekend in downtown LA (DTLA for short), the BnB team, including Lauren and I treated ourselves to a bacon filled brunch at the trendiest rooftop location around. Aptly named Perch , it not only boasts a delicious brunch menu, but offers breathtaking views of the city below. If you haven't yet been or are visiting LA, I suggest you add it to your list! With the weather being so indecisive, and an all day affair downtown, I wasn't sure what to wear. This got me thinking…What does one wear when caught in-between the last few days of fall and the start of spring? Ladies, cropped pants are the answer. This transitional pant is quickly becoming all the rage, so I decided to take mine out for a spin! Read on to see how I styled mine, as well as a few more style hints and links to shop our favorites!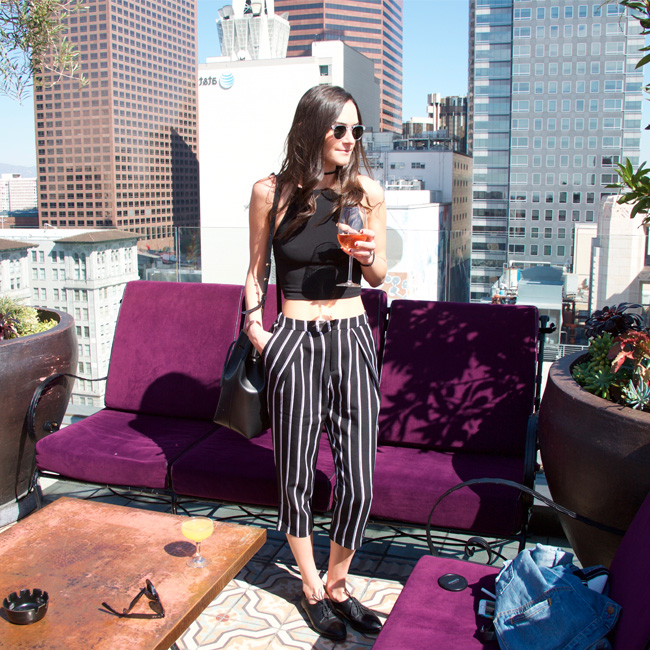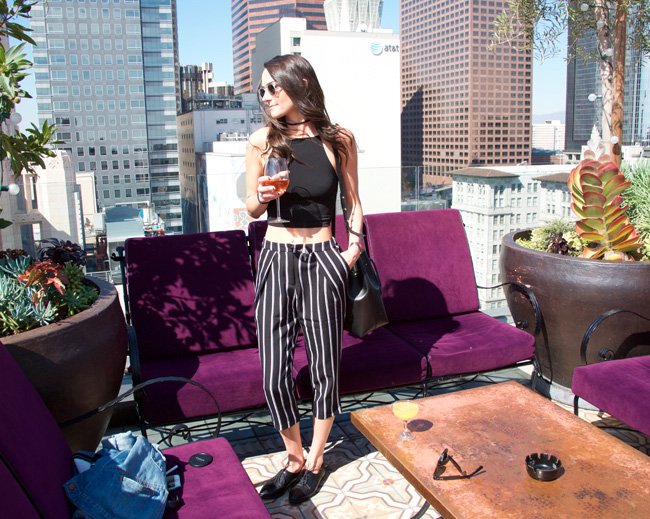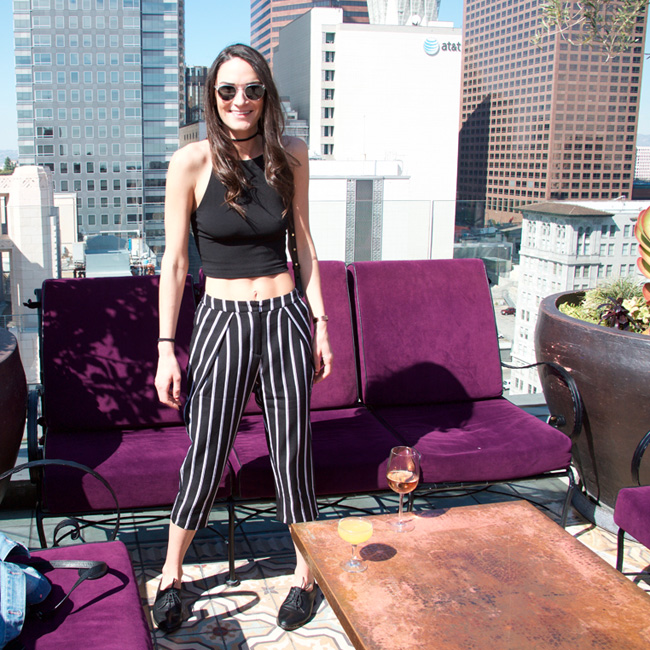 Since the cropped pant is being dubbed the look of the season, we hvae a few do's and dont's on how to rock them! When you're dealing with a patterned pant, the key is to pair them with a few subtle but complimenting elements. For example, I paired mine with a neutral crop, black shoes, and my beloved black Mansur Gavriel! Keep the look simple and don't add too many elements. Read on for a few more style tips.
Try A Turtleneck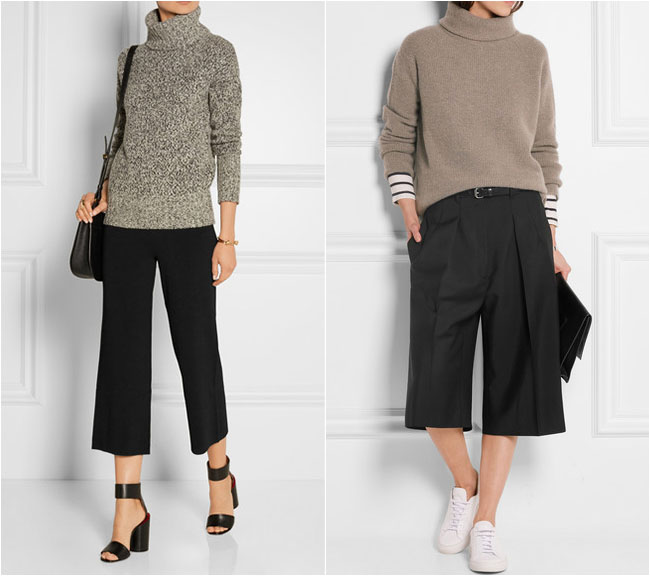 For colder days, pair your look with a turtleneck. You can look great and stay warm.
2. Go Bold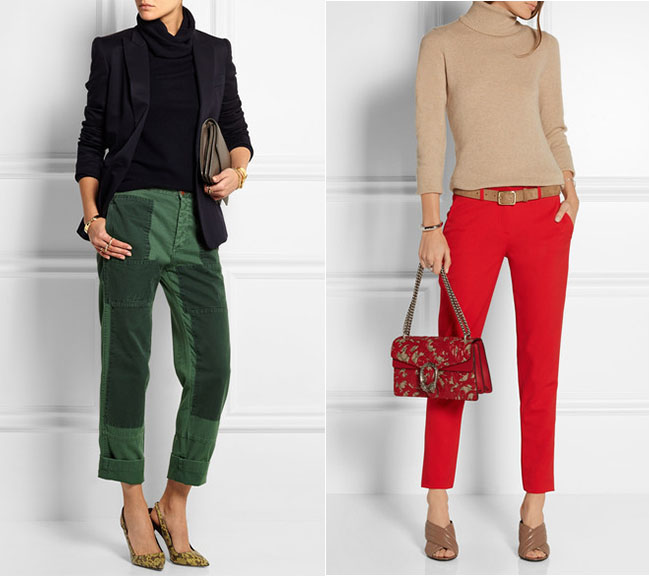 If you choose a pop of color, go neutral on top and use your bag as a statement accent.
3. Stand Out In A Pattern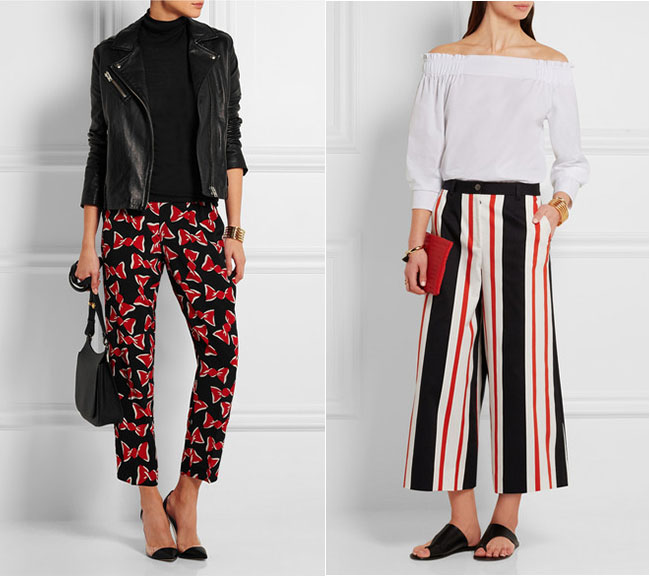 If you love this look, and we do, pair it with your tried and true leather jacket or an off-the-shoulder top. It's sexy either way.
Check out some of our favorite coveted crop pants below!

xo,
-Jadan Huter & Lauren Cheek