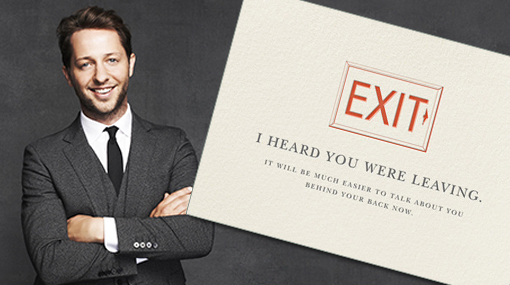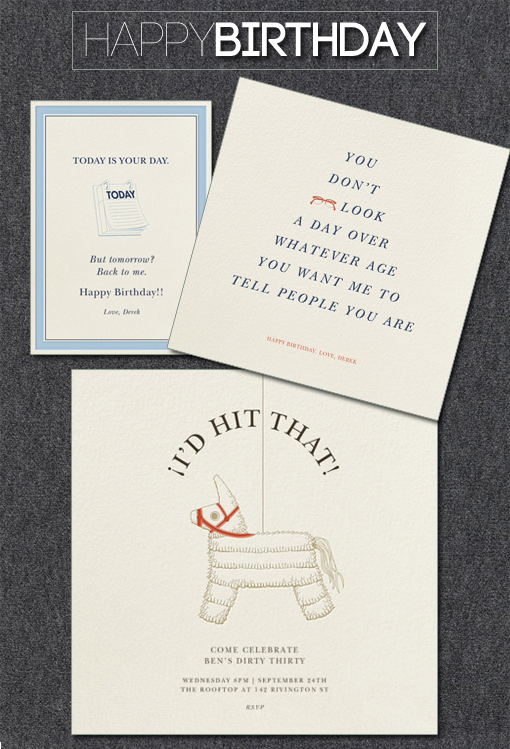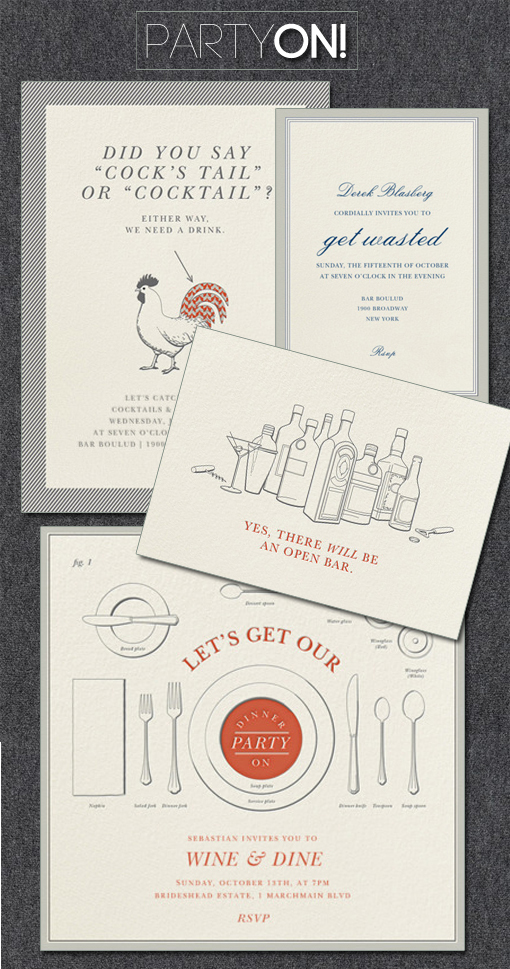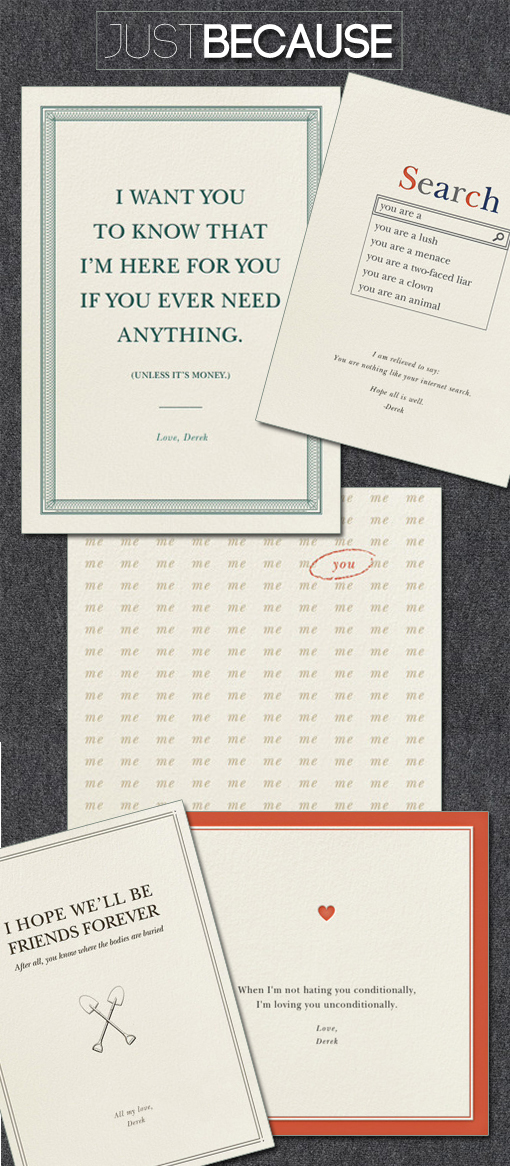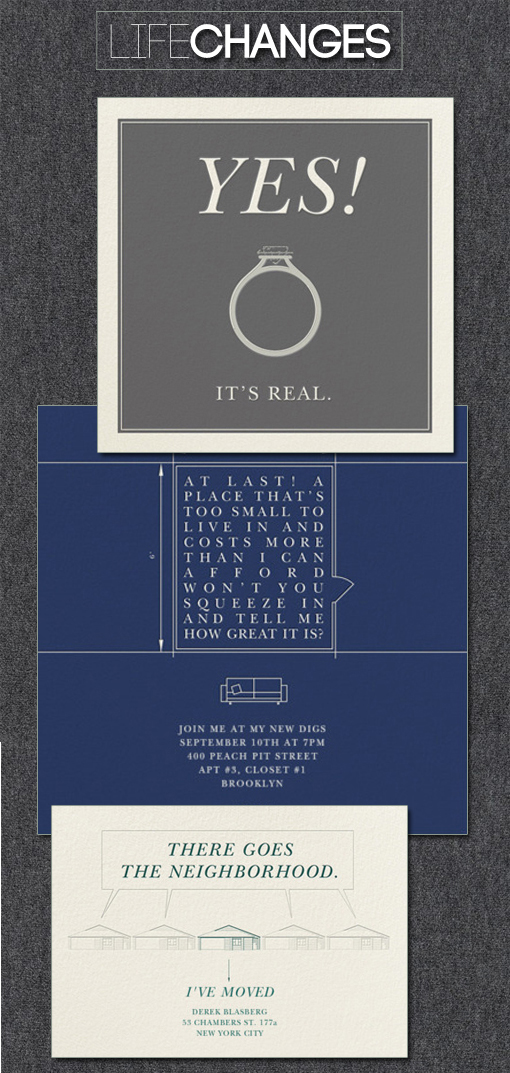 Paperless Post, the online e-vite and e-stationary pioneer, and I go way back. All the way back to the beta. Yup. I was there from the start and have been a devotee ever since. Now we are in that time of the year when we might want to actually party on and respond with "thank you's", as we all should. Good news. I love that Mr. Blasberg, the "king of the written word," has entered the fray via Paperless Post. Known for his two best selling books, Classy and Very Classy, humorous essays about etiquette, he's created "an ironic product that you had to look twice at." Well, it worked. We did.
It all started after an initial foray with a line of fill-in-the-blank stationery with the fashion boutique Opening Ceremony. But, Derek said, "people don't go to Opening Ceremony to get paper products. I wanted to do something that was a destination for that kind of product." Next step. Blasberg met with Paperless Post founder James Hirschfeld via their mutual friend, the model Karlie Kloss. Together the duo created a line of stationery for "what a young woman in New York in her 20s and 30s might need, a line that had a sense of humor and spoke to a younger, more urban user and maybe not a mom." Whoops. I fit into only one of those categories and still love everything about it.
All the justified hoopla was then recently touted at a great launch party in New York City with guests from Iman, Caleb Followill of the band Kings of Leon, Courtney Love to Alexa Chung. We immediately zeroed in on his tongue-in-cheek humor and started sending out personal communiques from the line. So, take your pick on a wide variation of almost one-liners. Some of our favorites are a birthday note that reads "You don't look a day over whatever age you want me to tell people you are." One for cocktails "yes, there will be an open bar," and a thank-you card covered with the word "me" and a single circled "you" with the punchline: "Thinking of you. For once."
If you want to " look cool" and "you want to look sophisticated" then this is your e-ticket. I know I do and I can't thank Mr. Blasberg enough for helping me correspond in style sans the angst. To check out the full line, click here for the Paperless Post x Derek Blasberg greetings, invitations and announcements which are also available as stationary.
Classy. Very Classy.
xo
NJ Goldston, The Brunette