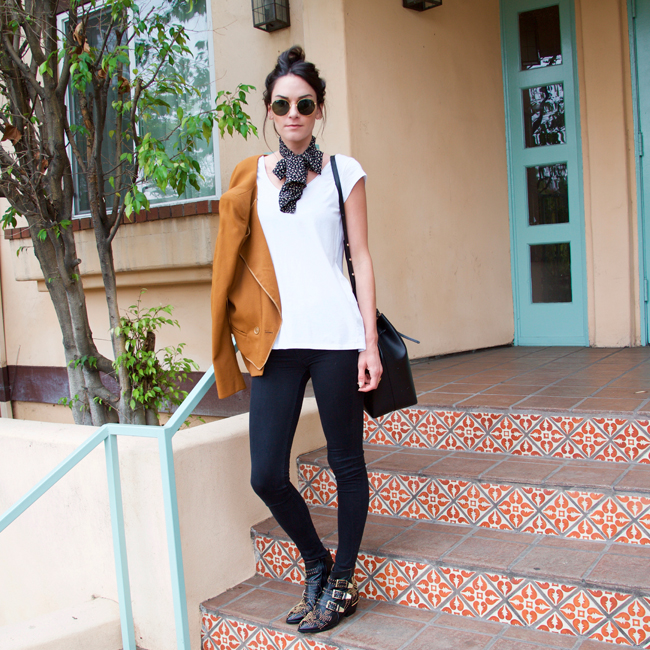 Here's the skinny on skinny neck scarves: We dig them. Tie it tight to the side, knot it in a bow, wrap it loose to the front or just let it flow low. . . Either way, we love how this simple accessory can update any outfit all spring, summer, fall and winter long. The crazy part is it's another 70's throwback proving everything old is new again (when the time is right.)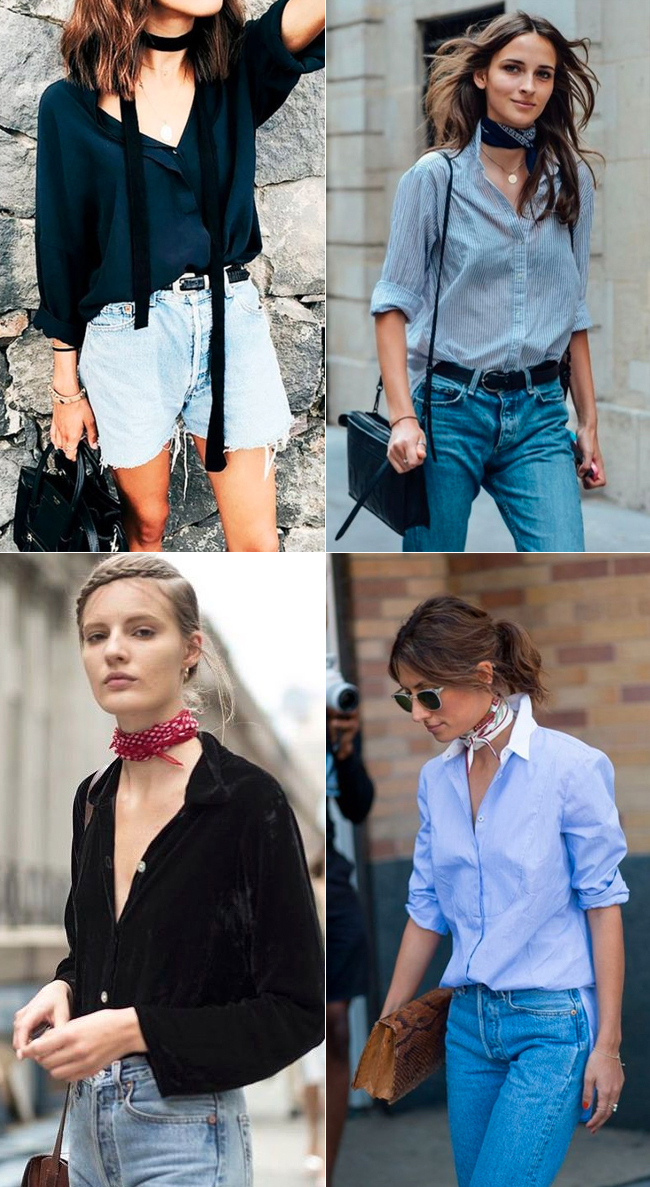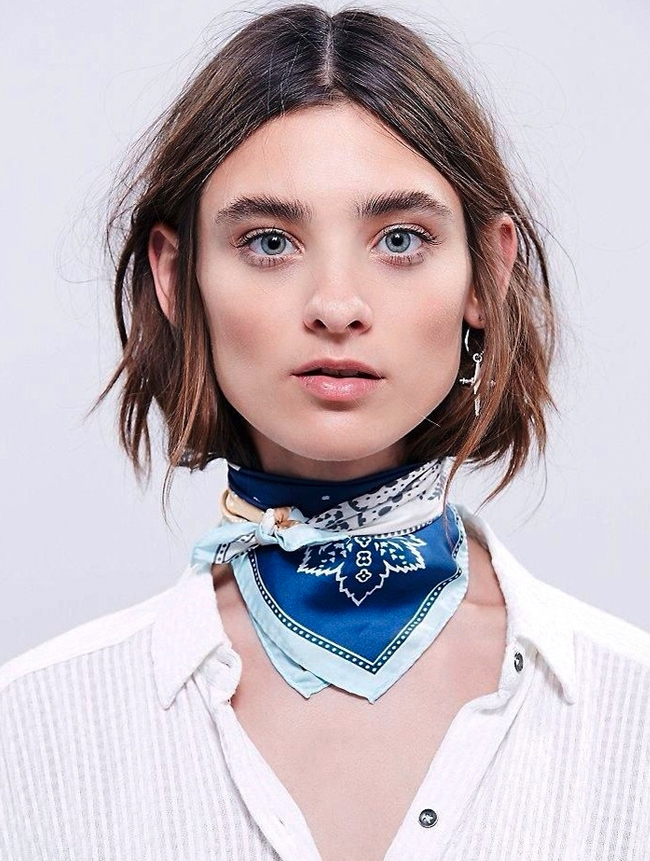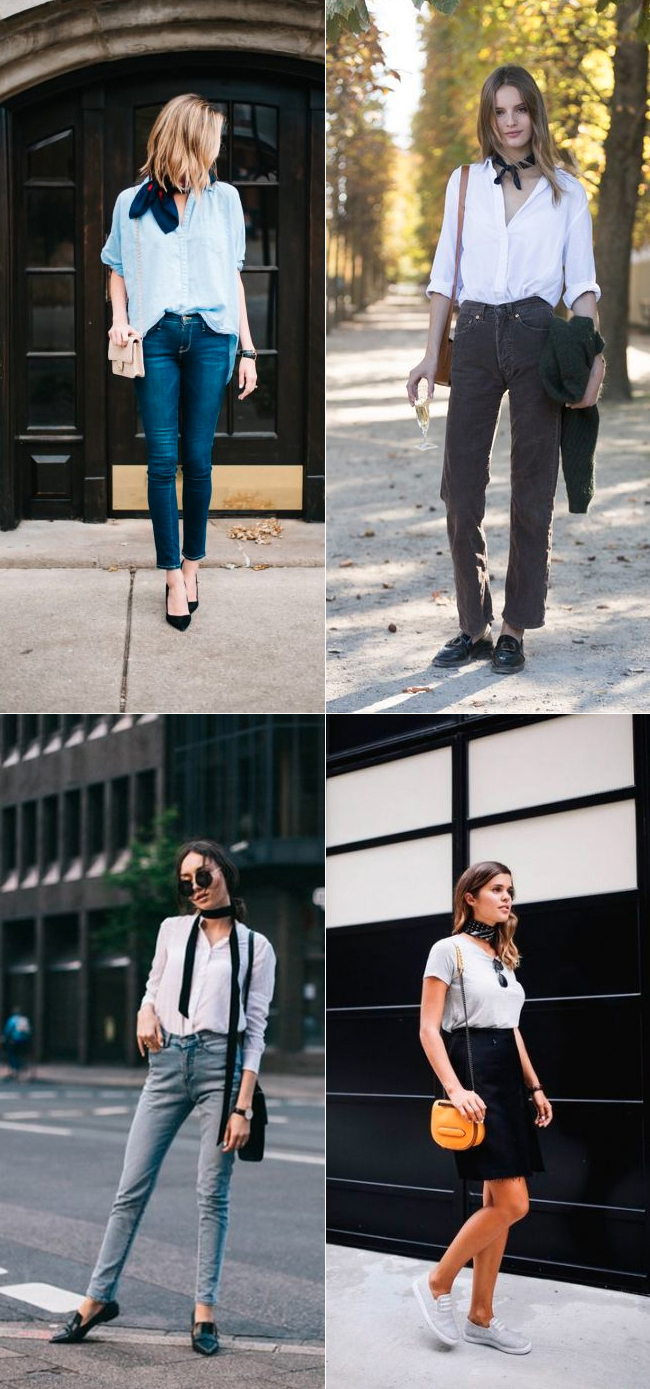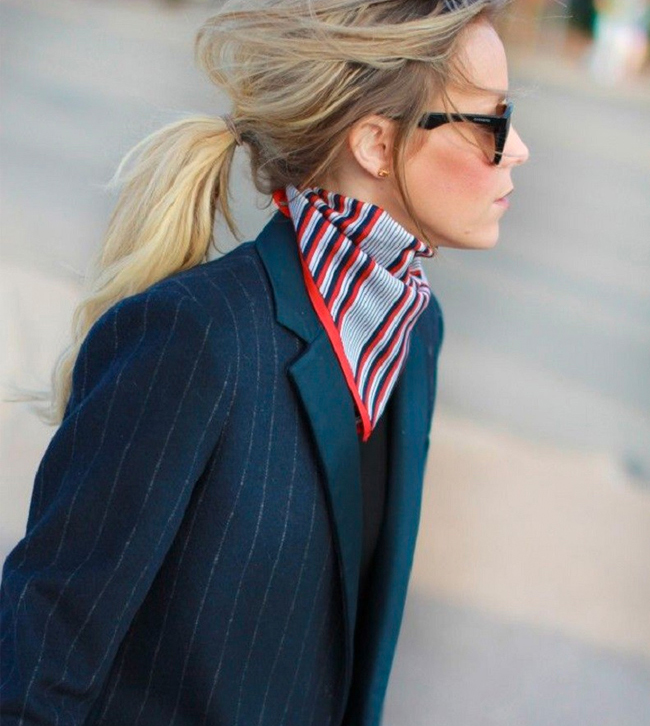 Honestly though… When is the last time you wore a skinny neck scarf? Maybe when you starred as Frenchy in your sixth grade production of Grease, or maybe never? The trend has always struck me as something only an elite Parisian sitting at a coffee shop in Paris could get away with and truly pull it off. That all changed this past weekend when I stumbled upon a skinny silk scarf I didn't even know I owned but found it cleaning out my closet. Low and behold, I stepped out of my comfort zone, tied a knot around my neck, and prayed. Voila! The verdict is in, and I actually really dig it. I'm not sure when exactly the skinny silk scarf buzz regained its popularity, but I've seen this so called "forgotten accessory" popping up everywhere recently, and I'm really loving it.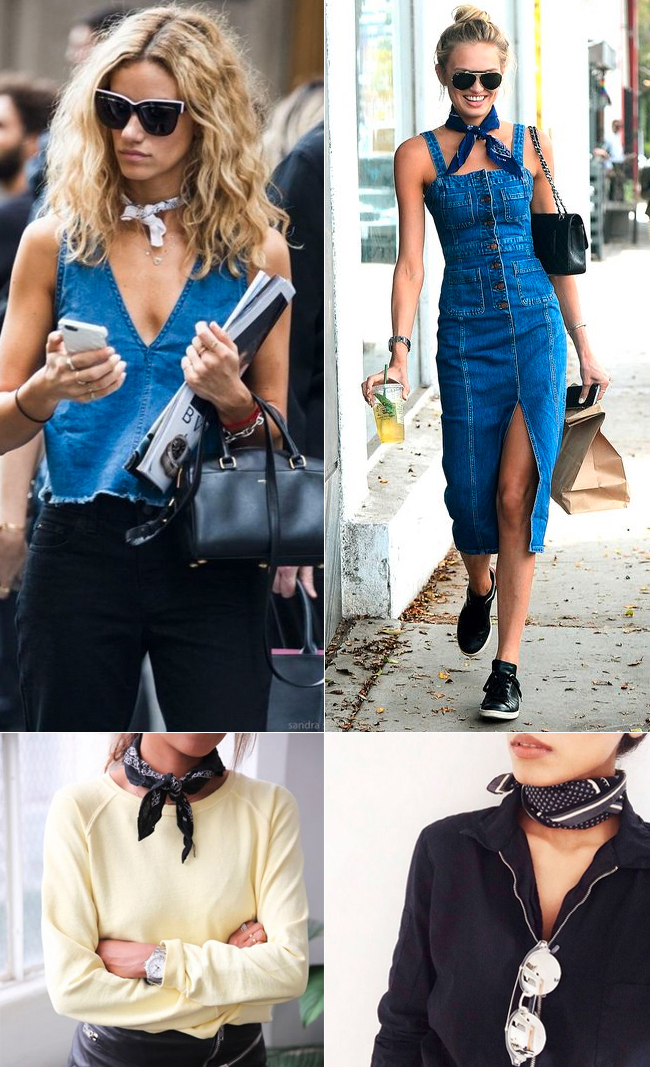 Keep the trend super casual, and maybe even channel a few of your idols. David Bowie, Keith Richards & Steven Tyler who may have started the laid back edition, but our favorite fashion houses revolutionized the look when they showcased it with a high fashion makeover. Now days, we're seeing all our favorite celebrities and "it" girls alike integrating this look into their street style! From a laid back denim ensemble to a sleek suiting, this trend can do no wrong.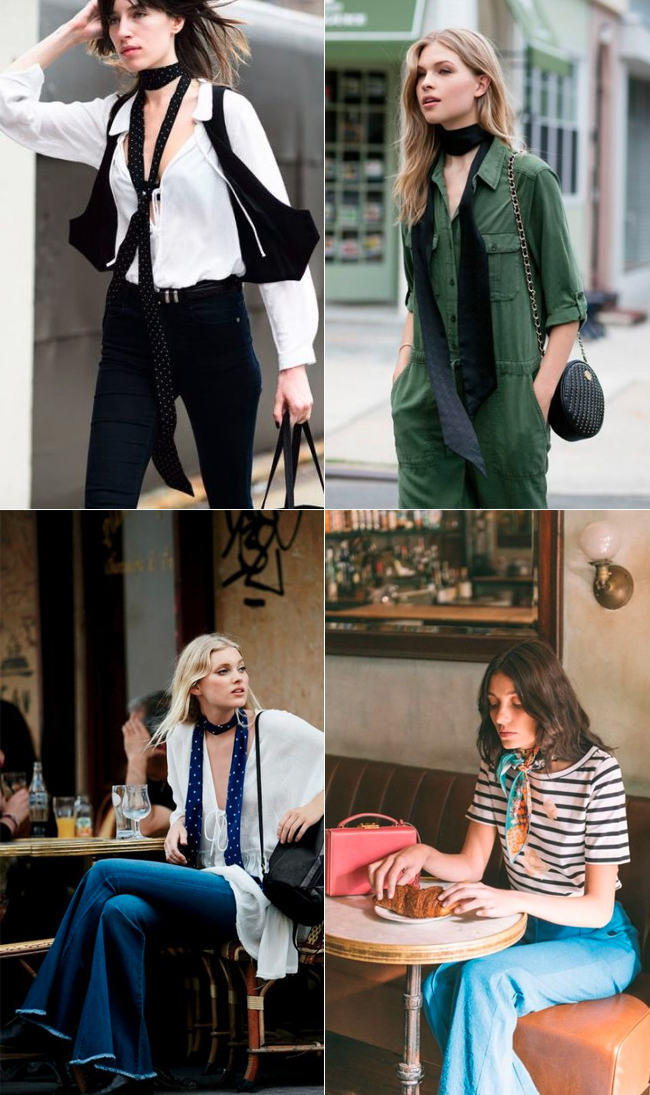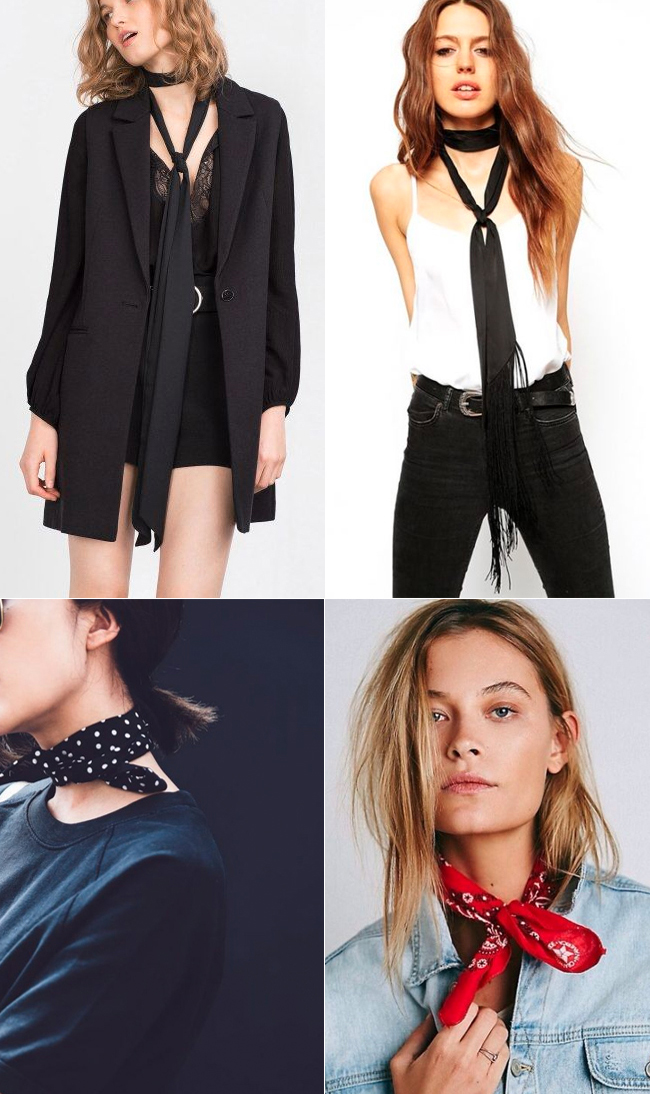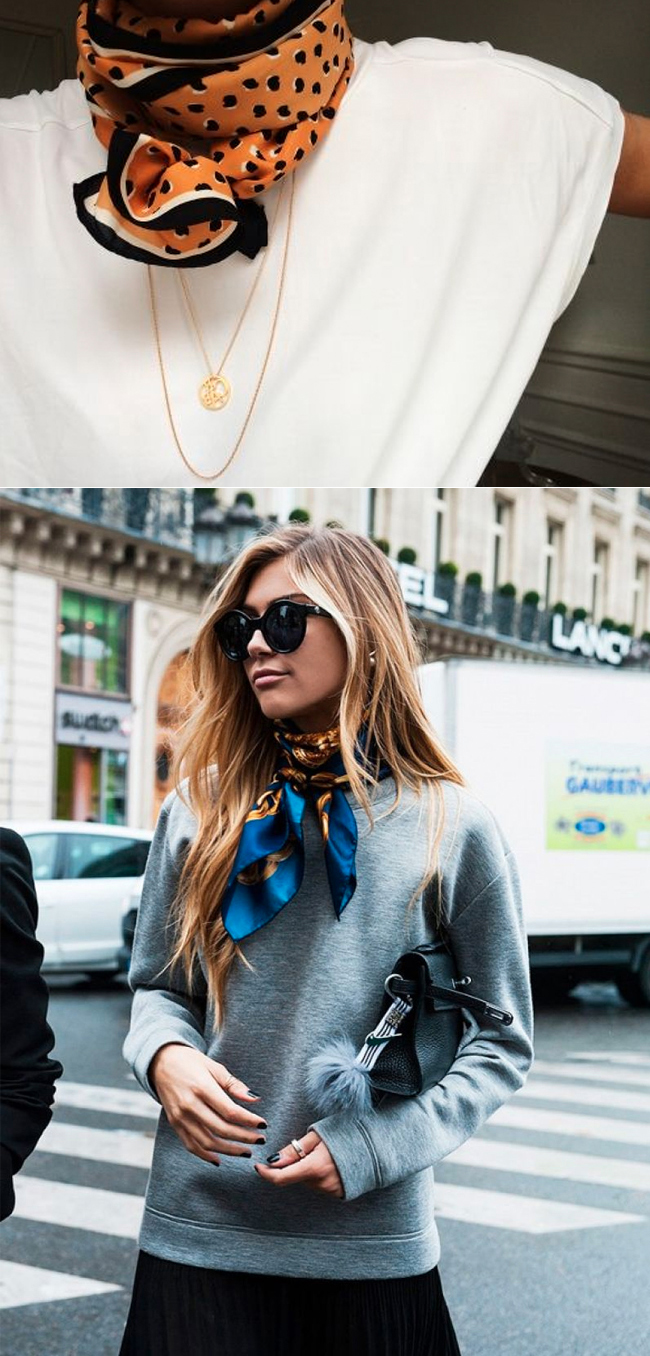 I went the minimalist route pairing mine with a white tee and dainty jewels. The trick to this look is a laid back up-do, to be sure you don't dominate the scarf itself. I've gotta say it, silk kerchiefs and vintage bandanas have been multiplying by the numbers overnight. knotted neckerchiefs are now the main attraction, and its only a matter of time before they officially replace your prized statement necklace.

This accessory looks luxe, but thanks to the likes of Zara, Asos and Shopbop, you can try out this trend for less than twenty dollars. Shop our favorite looks below, and get your scarf on.

xo
Jadan Huter