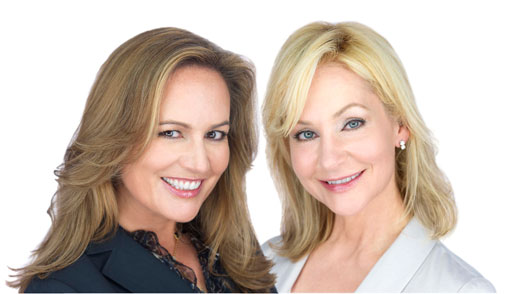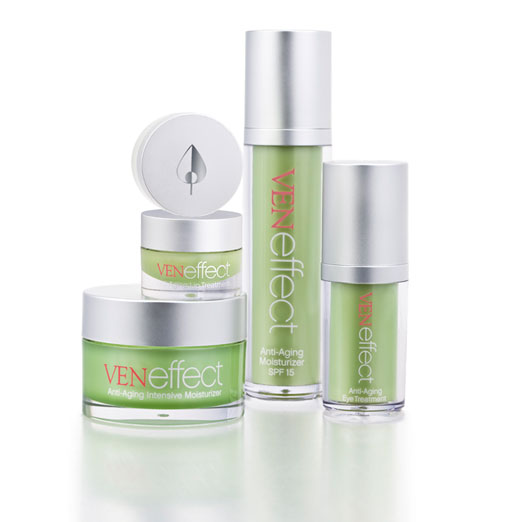 We haven't done a beauty giveaway at The Blonde and The Brunette. However, there is a very new and exciting skin care product line on the market and we've been trying it. Recently, at an intimate breakfast, we met the Founders of VENeffect, sisters Cecil Booth, a skin care expert with twenty years of beauty experience, and Dr. Rebecca Booth, who is a nationally recognized gynecologist and hormonal wellness expert. They discovered that while all women are affected by hormonal aging, there is little awareness of this universal issue and few solutions in the beauty world.
Right off the bat, we have to tell you the name is shorthand for The Venus Effect which is what makes us all glow and look wonderful. What is that? Quite simply, it is our natural estrogen, but this time, derived from plants or phytoestrogens. The Booth sisters, using 100% natural plant based technology, developed their unique, anti-aging skin care line to infuse skin with that healthy glow that simulates when you are at your peak hormonal vitality. Literally, you can maintain that look all month long. Get it. It works to reverse the effects of the aging process and mimics those special days each month when you are at your peak.
It is a simple system with four basic products that enhance collagen and improve skin elasticity: a super-hydrating Anti-Aging Intensive Moisturizer ($185), a lightweight daily phytoestrogen Anti-Aging Moisturizer with an SPF 15 ($145) that protects you from sun damage, an Anti-Aging Eye Treatment ($125), and an Anti-Aging Lip Treatment for those fine lines ($85).
We are giving away the entire product line to one lucky B&B follower. Just "like" this post and leave a comment with your email address to tell us why this might add a little glow to your beauty regimen. If you want to learn more, just follow this link or if you can't wait to see if you're the winner, VENeffect is available exclusively at Neiman Marcus and online. Entries will be accepted until Wednesday, May 2nd at 5pm PST. We will announce the winner Thursday, May 3rd at Noon PST. As always, the winner is selected at random. Good luck!
xo
NJ, The Brunette and Randy, Blonde Contributor