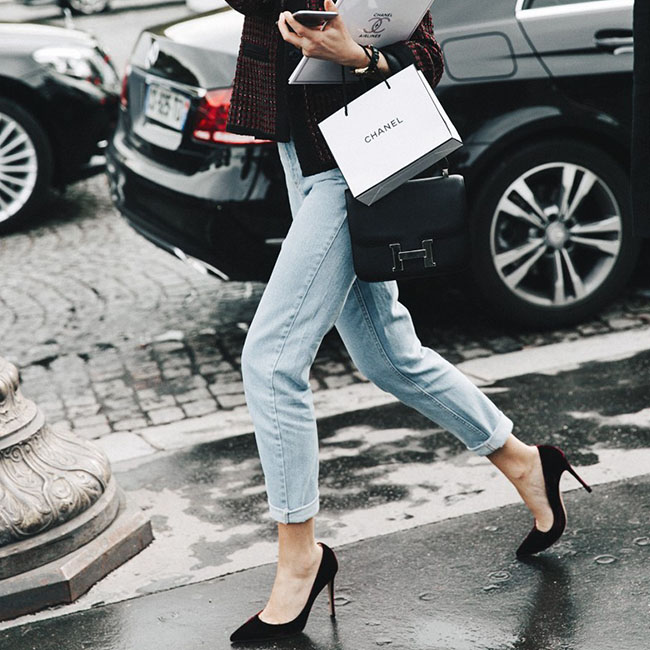 It's a throwback and I'm loving it. Velvet pumps are suddenly back and this time round even in jewel tones. And hell, you can wear them with jeans or your dressiest holiday look. No more rules.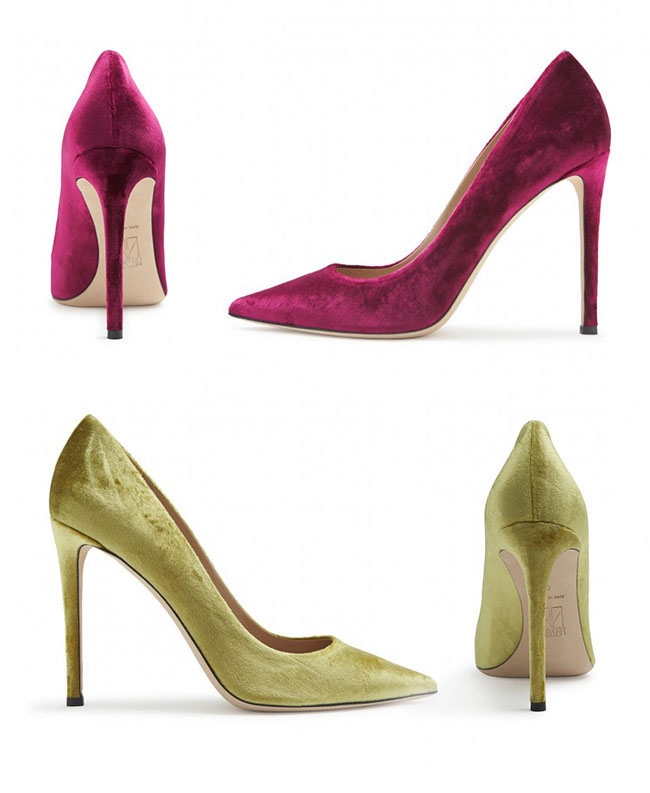 My favorite way to wear the look is to go for a color with jeans and do a monotone for evening. Latest versions also go for sexy ankle straps, and the velvet Mary Jane has been spotted all over Hollywood and the fashion circuit. Personally I love matching my bag color to my shoes but that's just me. If you want to amp up your look, try adding a bag with texture.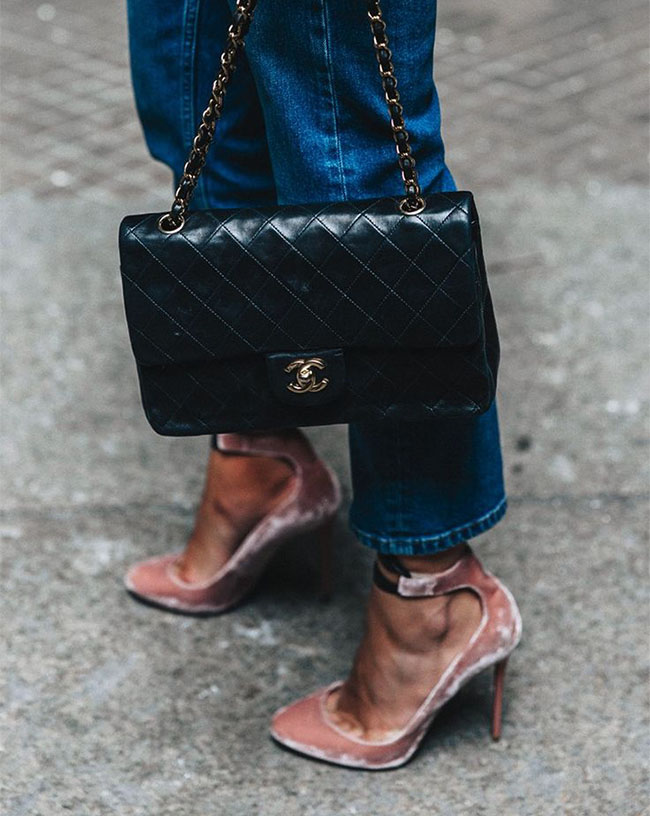 You hvae to admit, they really are just so sexy for the winter.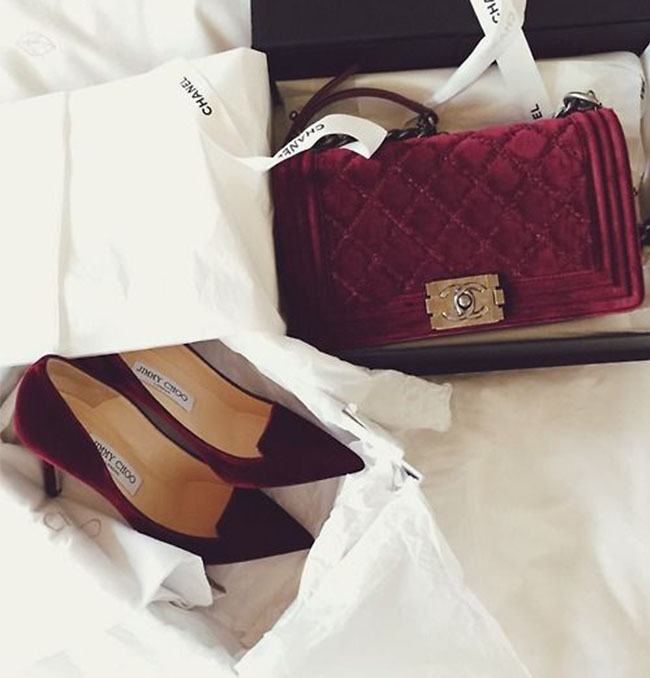 We found a few of our favorites. If you see a look you like, grab those beauties fast. Velvet pumps have been selling out everywhere and they are honestly hard to grab. Do it before the season is over (and don't get me started about shopping for Spring in Winter).
xo
NJ Goldston, The Brunette