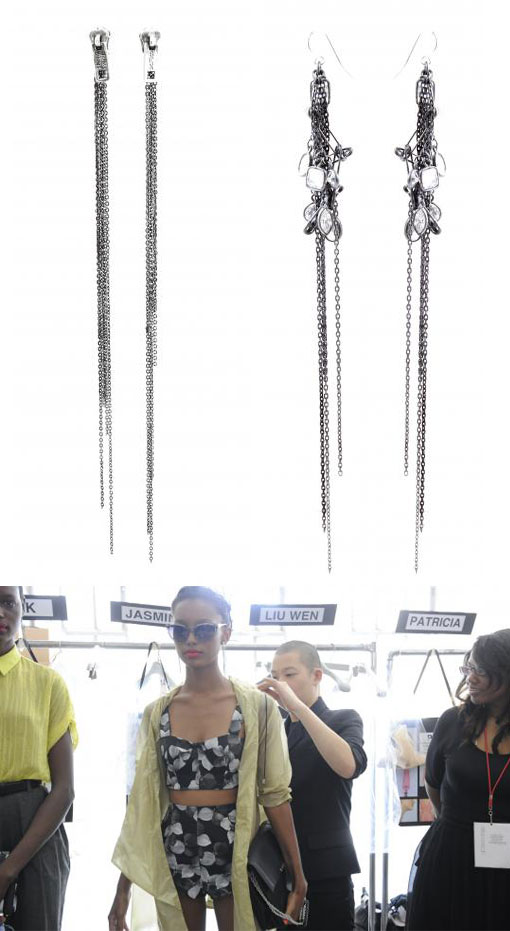 The sensational jewelry designer Tom Binns has not teamed up with anyone for over 10 years; until now! He has created a fabulous new Spring 2012 collection with Jason Wu. Binn's signature "punky/tough" chic contrasts beautifully with Wu's conservative designs; his gorgeous drop chain earrings decorated with pearls, crystals, safety pins, and even zippers, are tailored to complement Wu's more traditional elegance.
Silver and Crystal safety-pin earrings: $450
Silver zip earrings: $240
The pieces will be available to buy at the Tom Binns Megastore in New York's West Village!
Tom Binns Megastore !
41 Perry Street, NY, NY, 10014
– Astrid Bryan