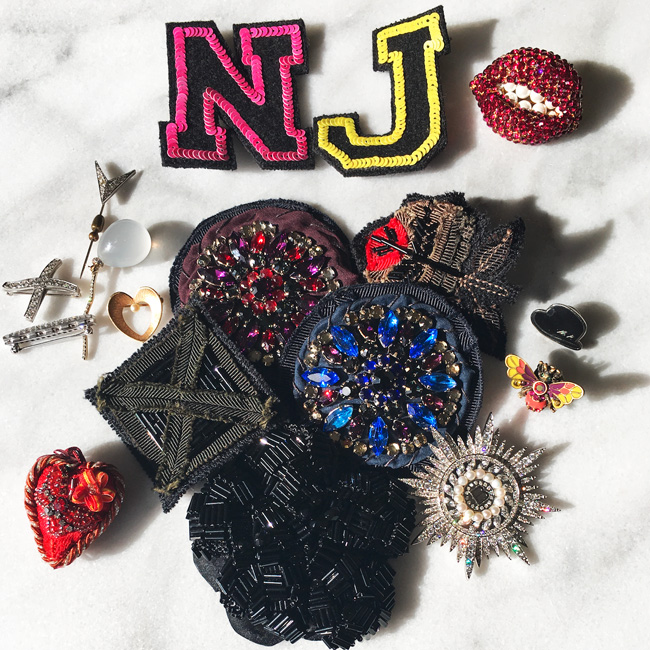 I've always had a pin fetish and they were kind of outré for a while but I held my ground. Now they are suddenly back and I am cracking out my stash and ready to mix it up (above) including small, treasured diamond pins I've inherited from my mother, a few from Mrs. Prada, and a Balenciaga one from Fall 15. Large or small, pins are trending this season and it looks like the latest twist is all about self-expression.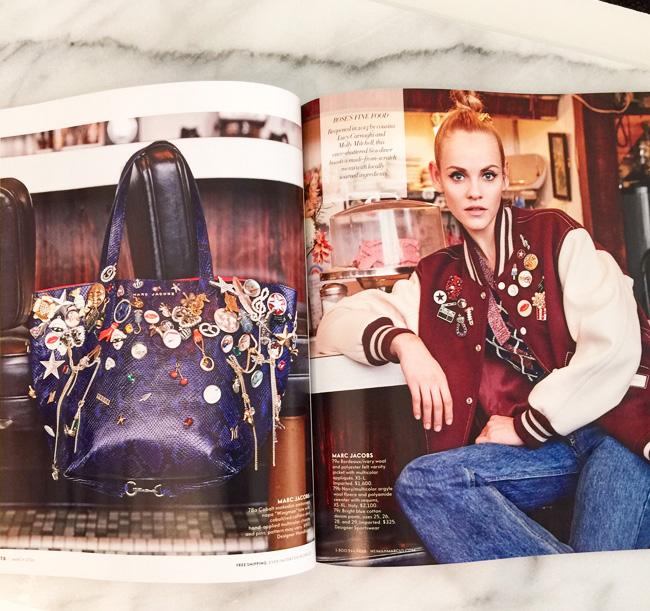 Many of our favorite designers have already joined the party with the revival of this 90's 'pin-it' trend. Marc Jacobs is probably most responsible for the comeback by mixing his signature grunge aesthetic with a touch of the modern and a pinch of the collegiate for his SS16 handbag and jacket grouping; and, a big "So What!" if they seem impractical and serve very little purpose other than just being…cool! Don't forget Chanel has been producing all kinds of luxurious safety pins for decades. Versions decked out in diamonds and gold, which the average consumer can't always afford.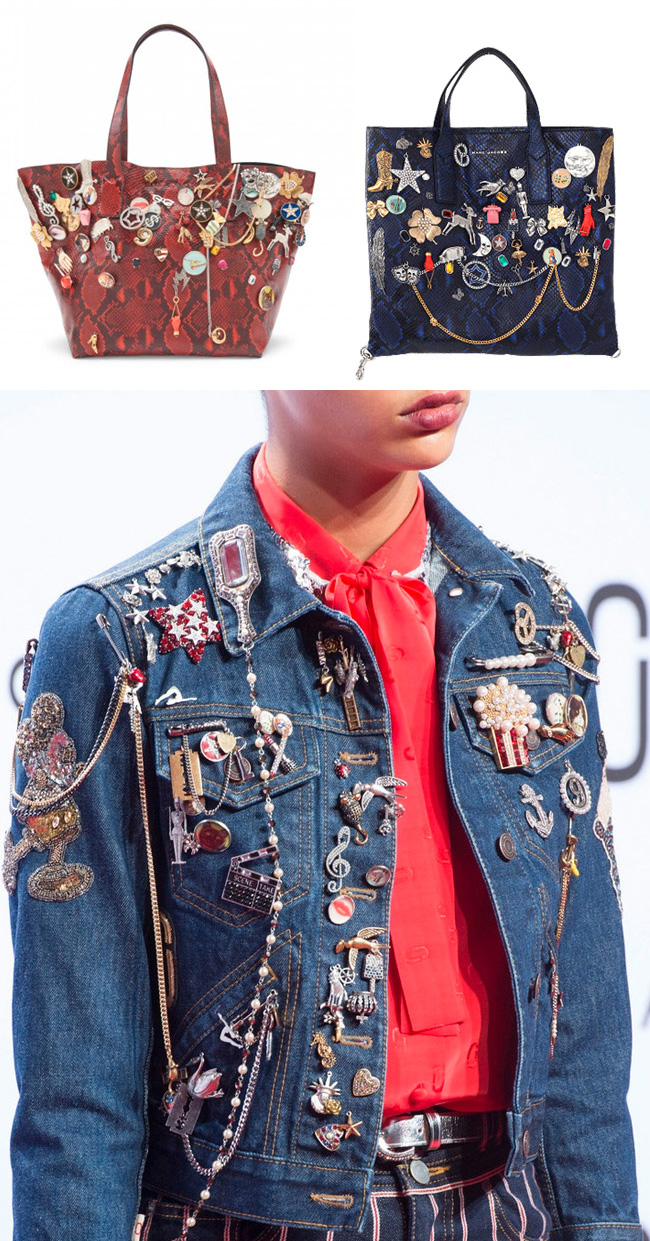 This time around though, appropriately priced pins are available at just about every retailer you could imagine. Companies are customizing quotes, logos, emojis, you name it, they've got it!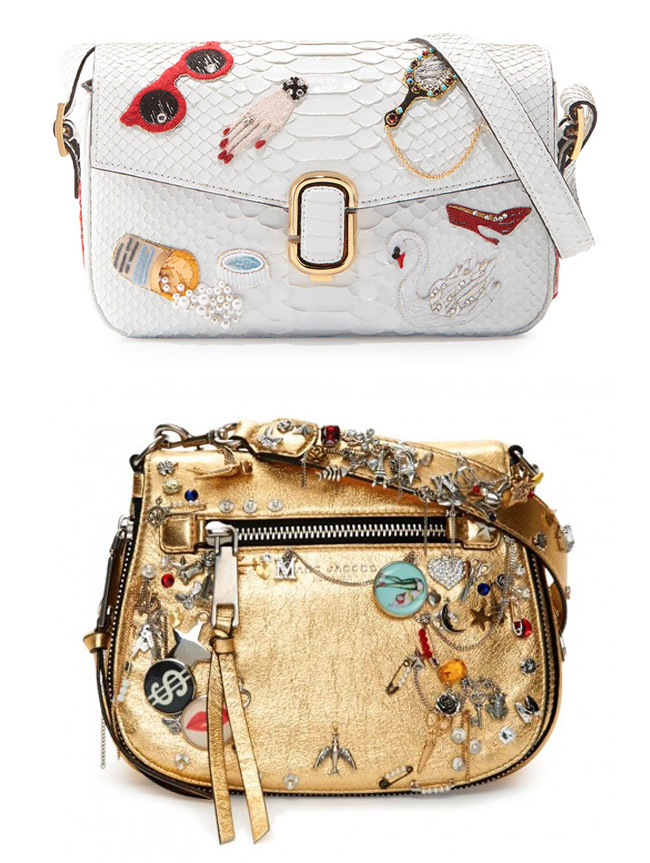 So what are you waiting for? Add some personality to your standard denim jacket, and add some life to your handbag, because we can assure you that whatever you decide to decorate won't be boring! If you don't want to spend your time collecting pins personalized to your liking, let the pro's do it for you! Marc Jacob's has us swooning (above) over this snake embellished wingman shopper, small saddle, and embellished denim.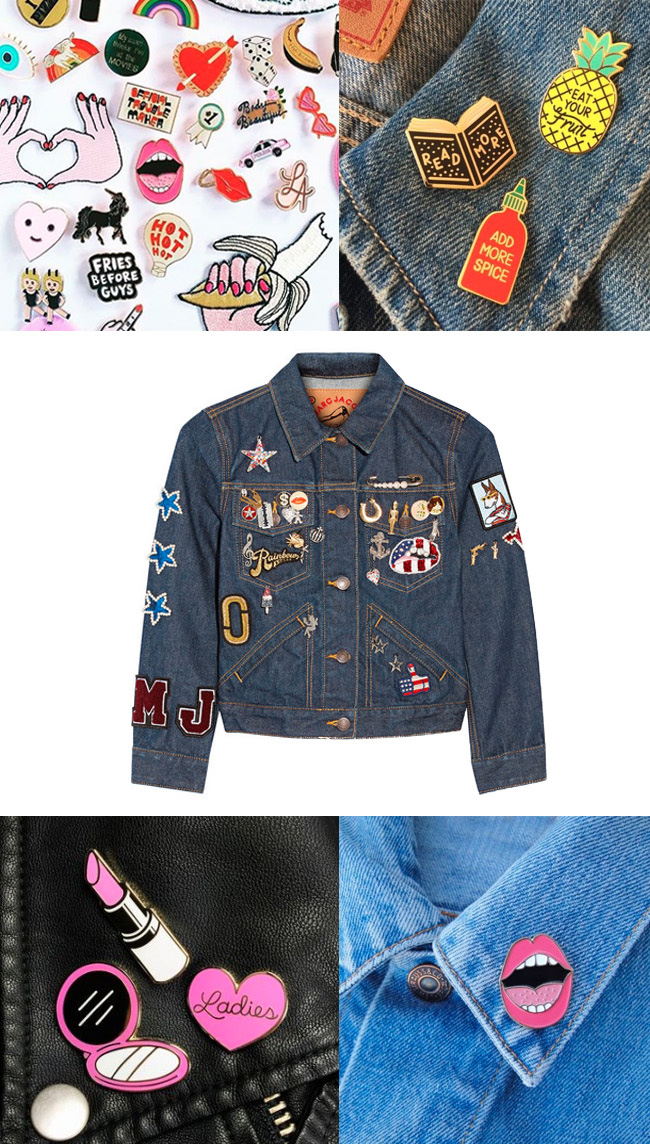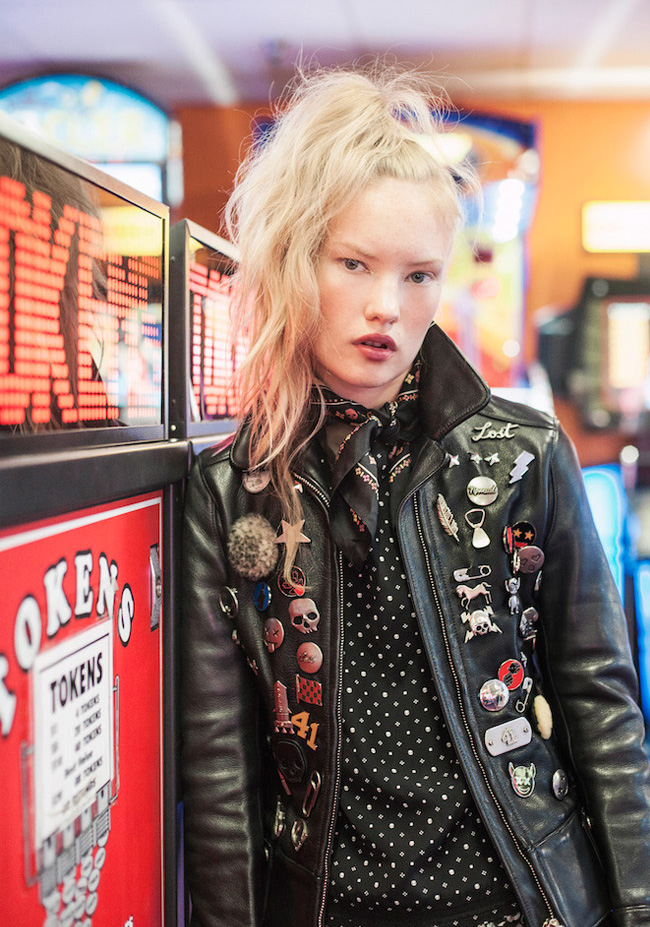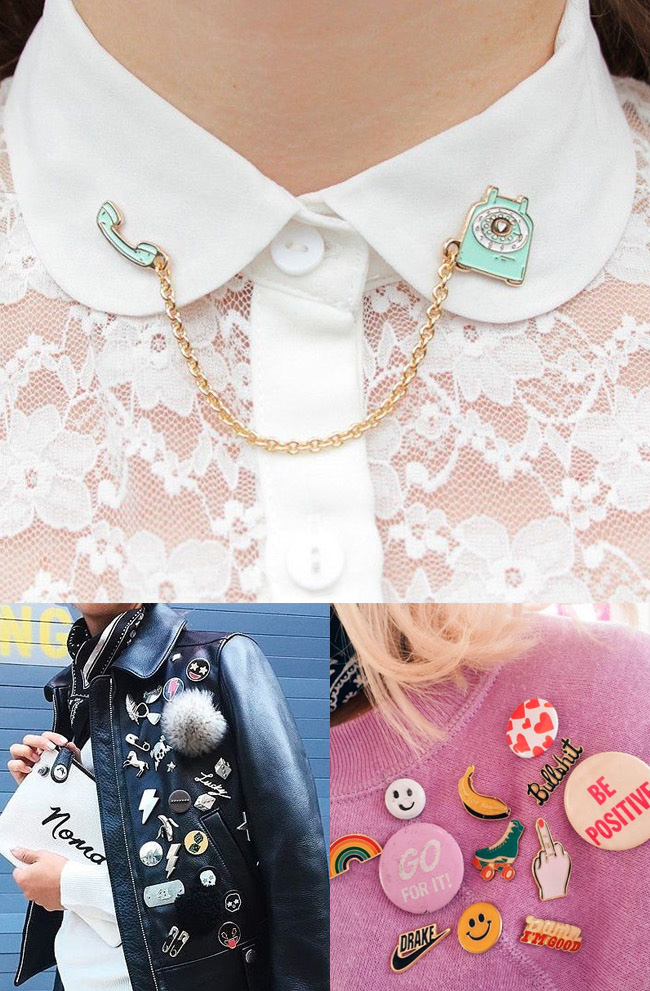 Sift through our collection of fun favorites, alongside a few designer pieces we are lusting over below! The whole resurgence of pins feels a bit punk, a bit rebellious, and we can totally dig it!

Images : Instagram, Pinterest, Neiman Marcus & Shop Bando
Xo NJ Goldston, The Brunette & Jadan Huter