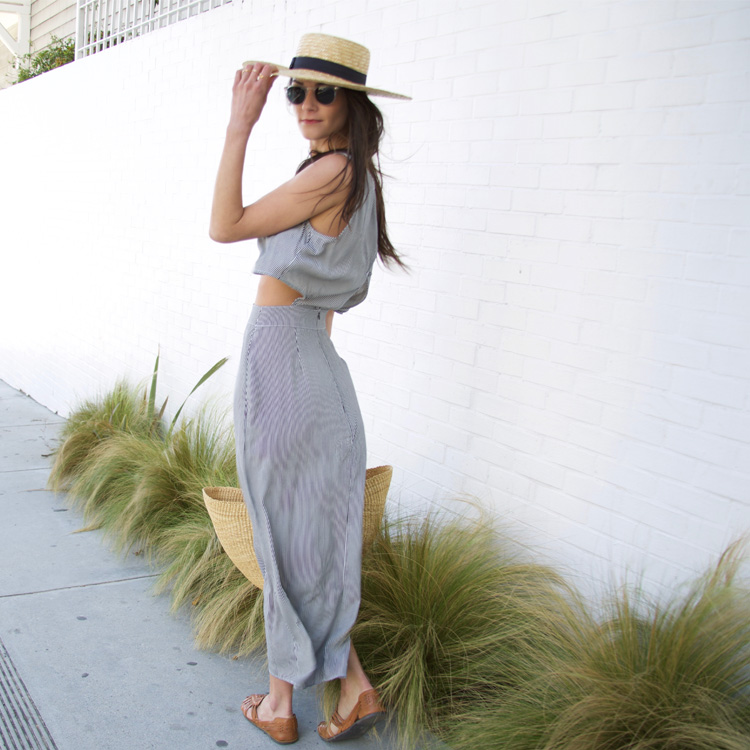 Ah, Friday. The day when you're finally allowed to let down your hair and let your mind run wild with all sorts of weekend possibilities!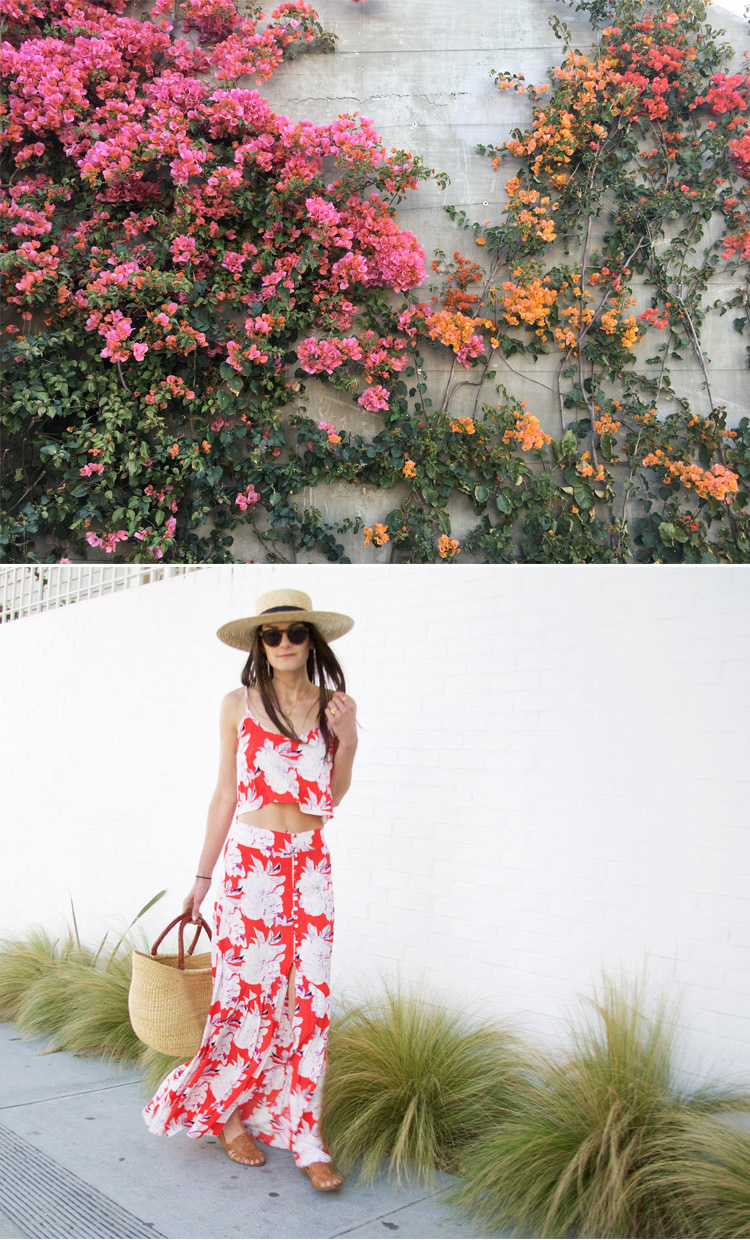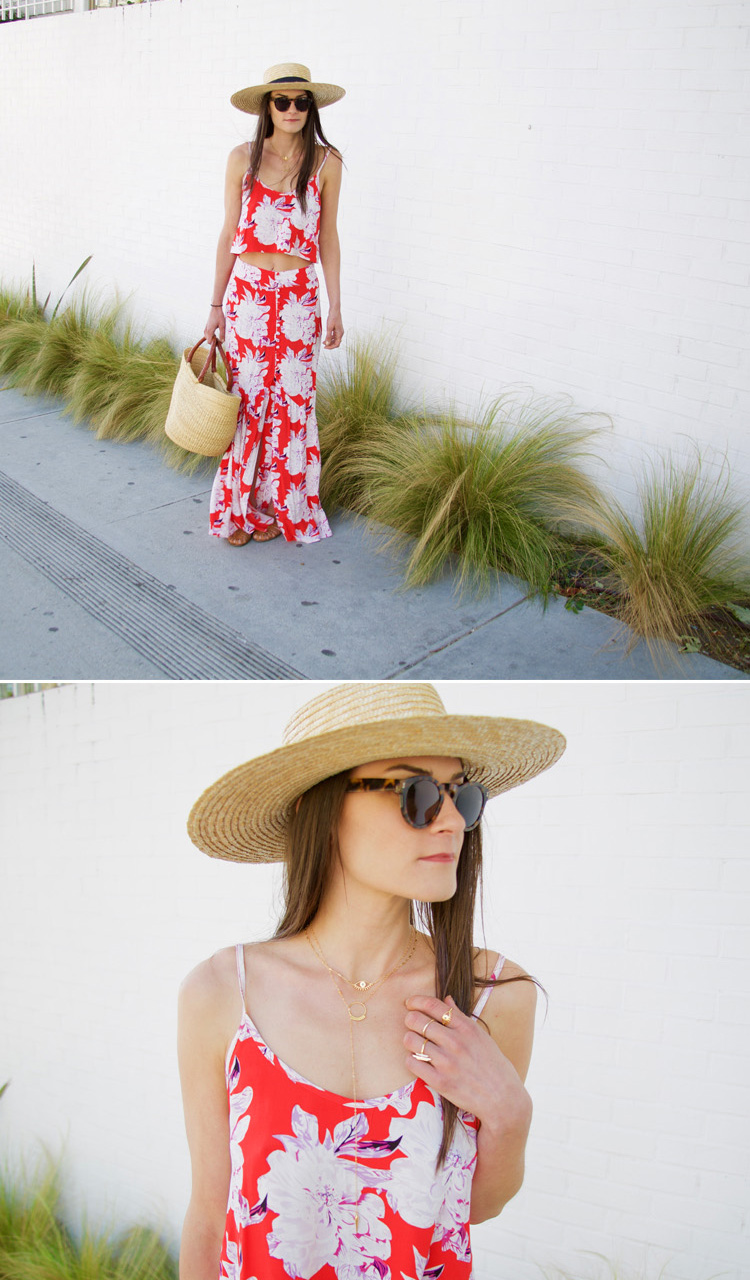 Friday is my favorite day to take off the structured styles I've been wearing all week, and slip into my "weekender" wardrobe. It's also known as a perfect fuss free combination of comfy and cool to get me in the mood for some stylish yet relaxed weekend happenings! This time around, I nailed the laid back look with the help of Flynn Skye. The trick to fuss-free weekend wear is easy… Less is always more.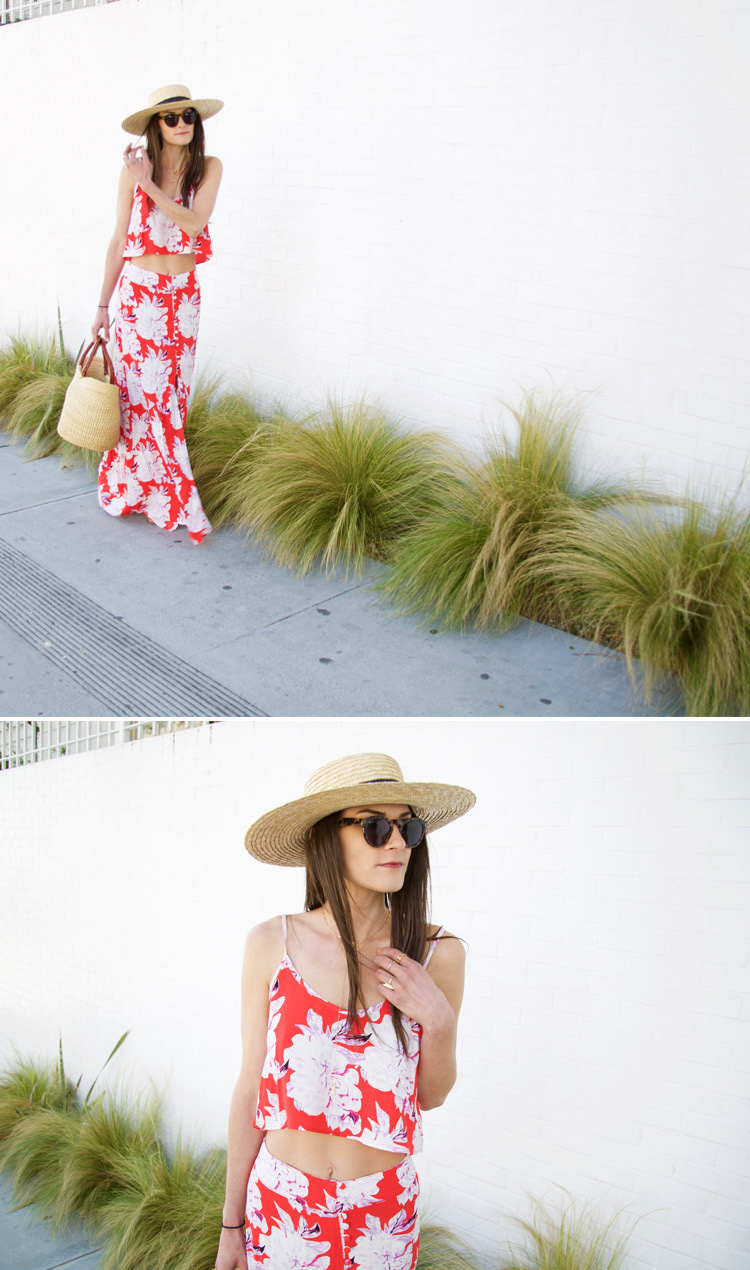 Gone are the days where it's allowed to roll into Saturday brunch in your sweatpants and joggers. Get ahold of yourself, just because it's the weekend doesn't mean you need to give up on your wardrobe… Let me give you a lesson in casual, comfortable, brunching attire.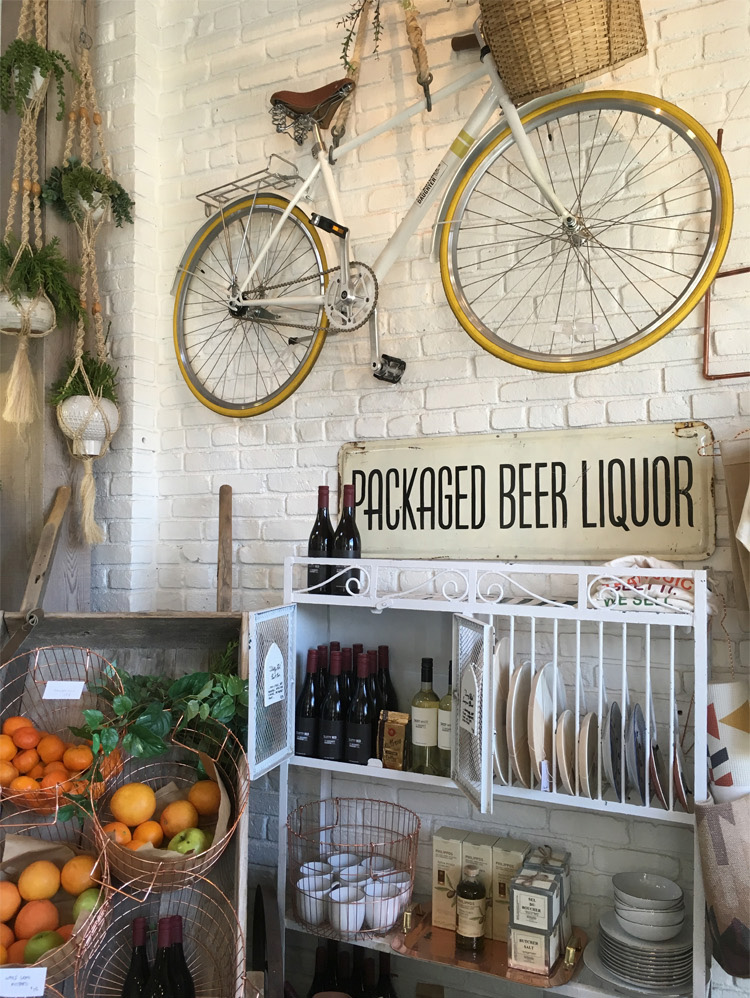 First, start with a comfy pair of kicks. These Frye hurrachas have become like a second skin to me, they pair nicely with everything and they fit my foot like a glove. Second, a large neutral bag that goes with anything and everything is always a must. This woven tote is a real winner, it's known in large part as my farmers market carryall, but one might also call it my "weekender" bag. This Lack of Colors hat is always my weekend go-to. It covers the bed head, but the wide brim keeps me looking poised and pulled together. Pull it all together with a twosie, two-piece, jumper, or anything else that is easy to throw on and comes as a one-and-done. You know, an outfit you buy that was born ready. If you're not sure what I'm talking about, Flynn Skye is the queen when it comes to twosies. They are pulled together pieces that take the hassel out of getting dressed, you can mix and match, match and match, and not worry about whether or not your matching cause you already know your outfit was born ready! If I could, my closet would be FULL of these pieces! Last but definitely not least, pair your look together with some dainty Katie Dean Jewelry, and you're ready for your casual Sunday funday!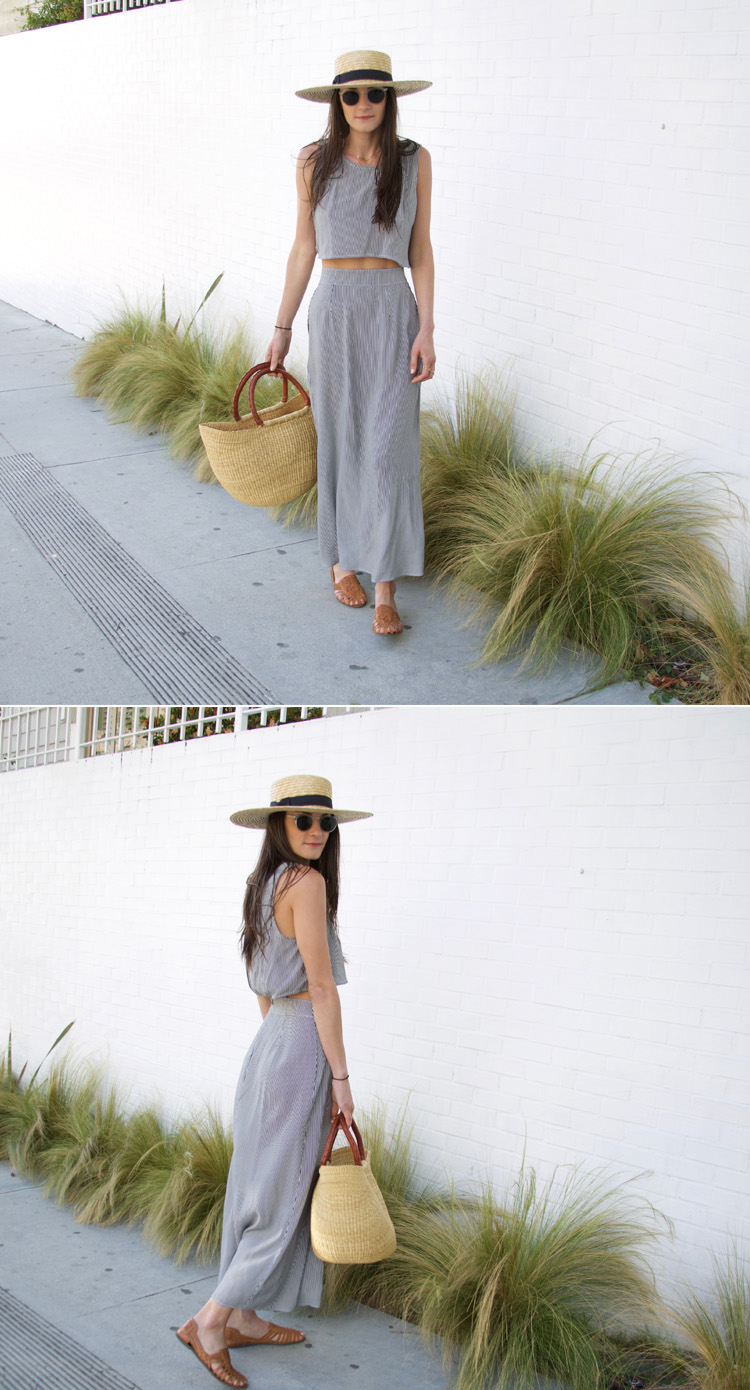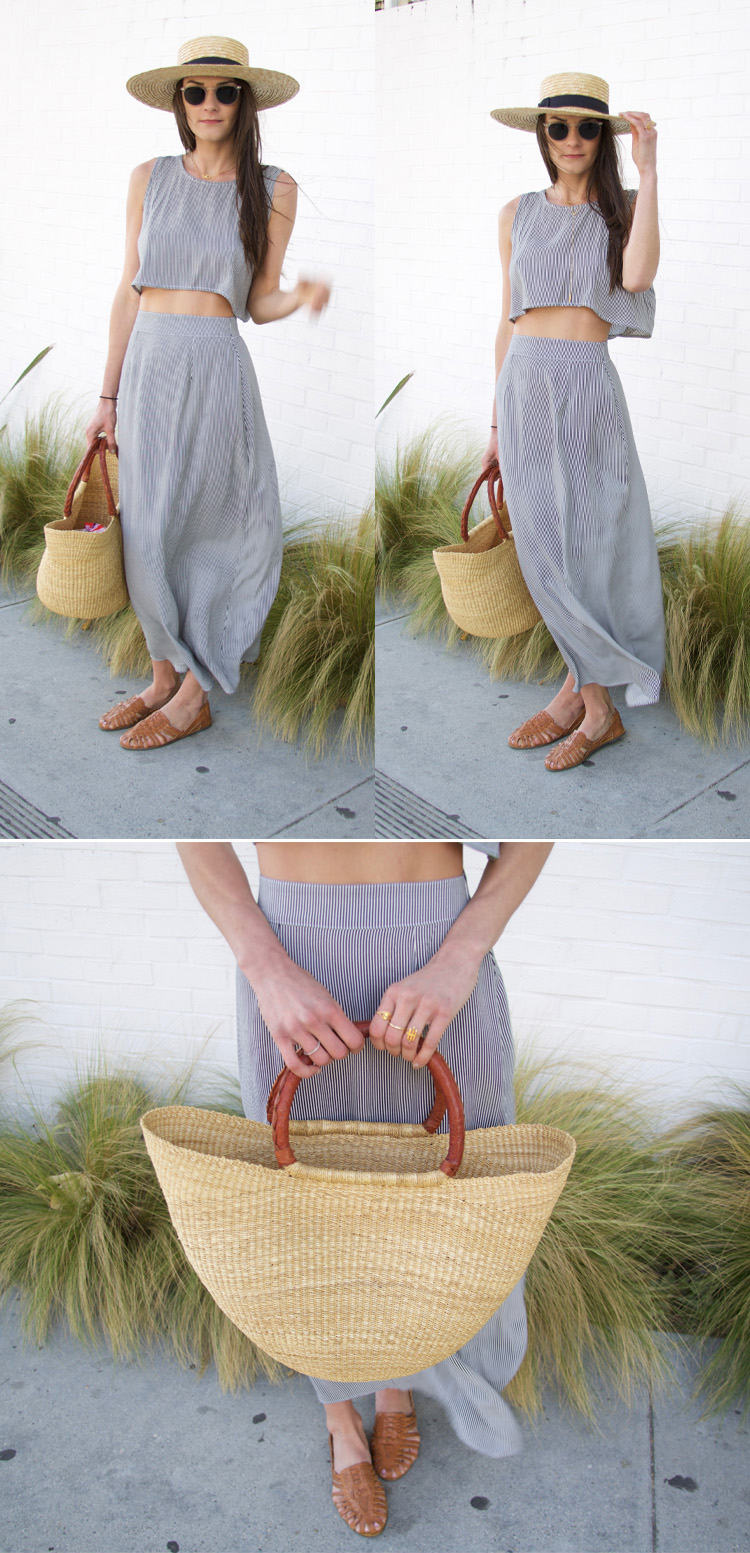 Now that you know how to have a stylish fuss free weekend, can we please get this party started already?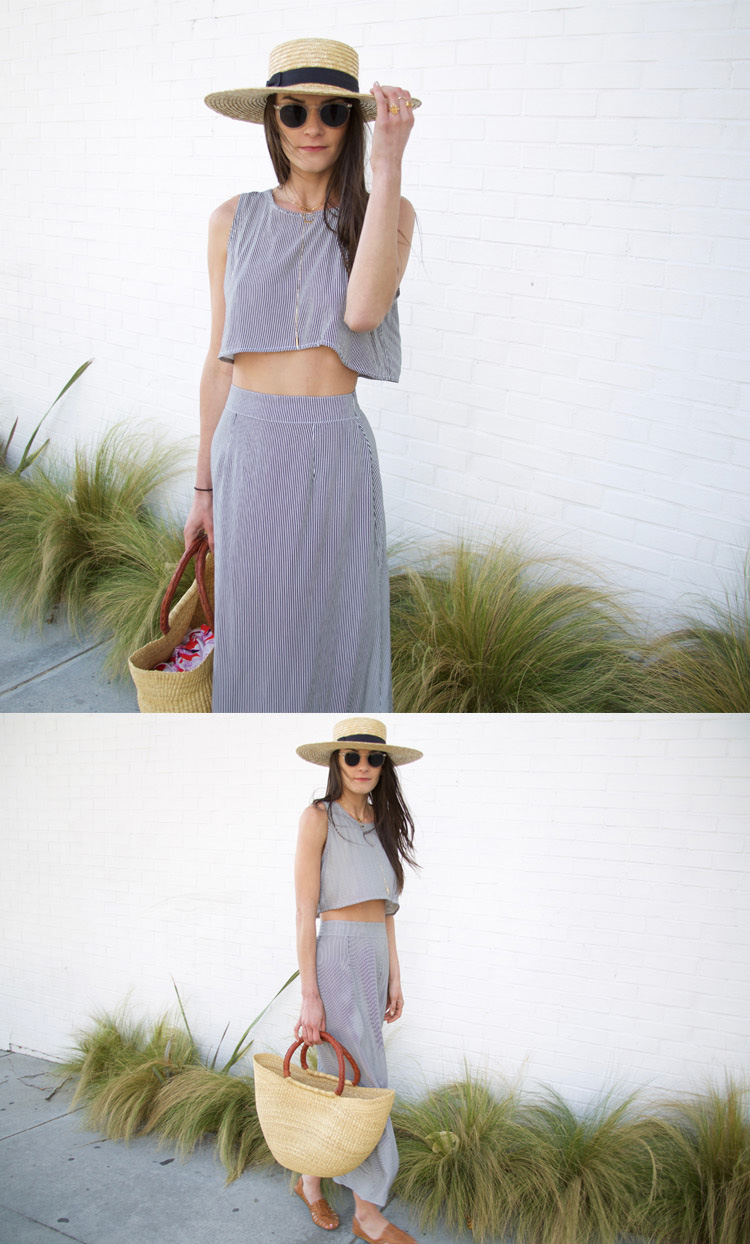 What are you waiting for? Curl up on the couch, turn on some Saturday cartoons, and shop our favorite weekend vibes below.

Xo, Jadan Huter