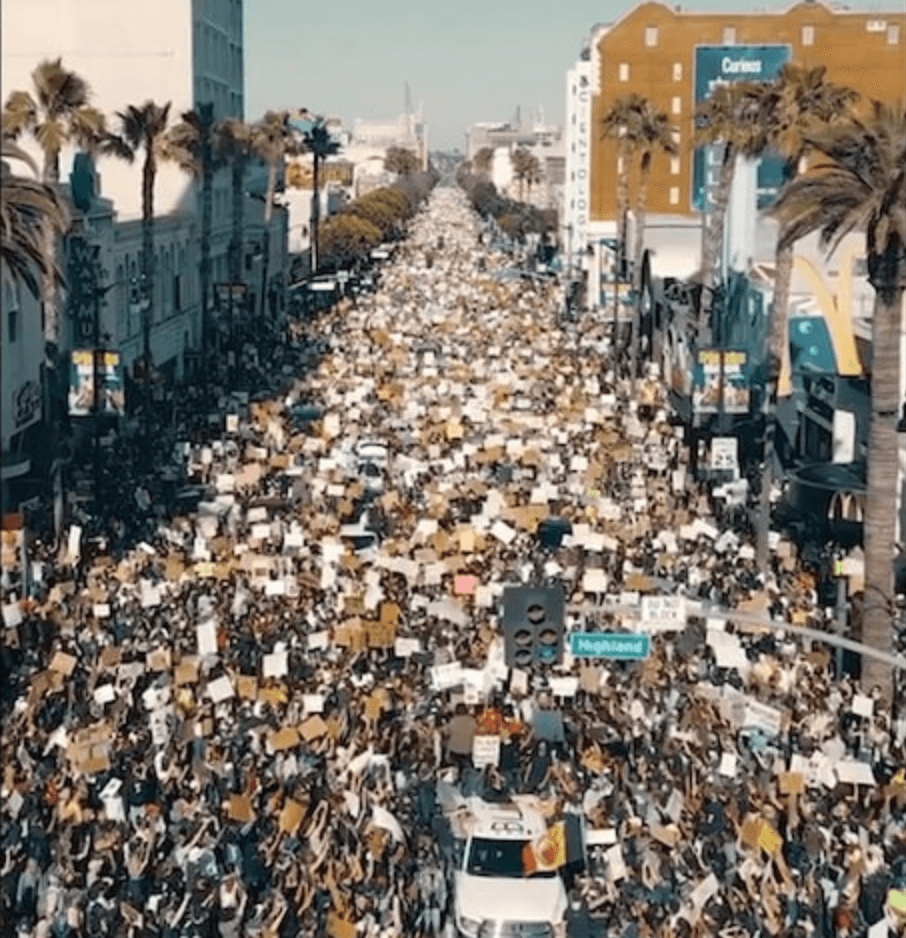 Hey everyone,
Dare I ask how everyone's doing? What a crazy time to be alive right now. It's been a challenging time to say the least, but what we are starting to see is change. While this does not mean the work is even close to being over, it does feel like things are changing and like the world is coming together, in the the midst of a pandemic, to stand on the correct side.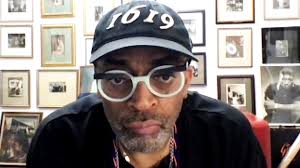 One of my absolute favorite directors, Spike Lee, was recently on the Jimmy Fallon show and he had some very encouraging words. He said "President Barack Obama said, "This upcoming presidential election is going to be the most important in the history of the United States of America. Spike Lee spoke of how he attended a march in Brooklyn this week, and said, "To see this young, white generation—my sisters and brothers, they're out there. It's not just Black and Brown people. So I'm very, very enthusiastic that people around the world were galvanized by the horrific murder of George Floyd and are saying, 'No. No. No.' And also, I think people are going to come out to vote."
As Black Lives Matter marches rise across the nation, Spike Lee's 1989 film, "Do The Right Thing" seems to feel more relevant than ever. Spike Lee has been a treasure, whether offering moving stories, bringing history into the present, or holding up a mirror to the culture, for 40 years.
Let's not let our voices die down in a couple of weeks when the protests are over. Change takes time and we have to commit ourselves to it if we truly want to make a difference. This time, change feels much more urgent.
During this time, as we've been dealing with Covid, I hadn't considered going to the peaceful protests, I just internally agreed with them and had been having some really meaningful conversations with friends and family. One day, my oldest daughter, Sunny, asked me why in the world we weren't out there protesting with everyone else for what we believe in. I kept saying "we're protesting in other ways". I realized that it wasn't enough to silently agree. We went as a family to stand (safely) in solidarity with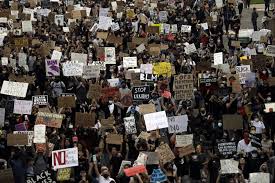 other protesters and while I was standing there, with my fogged up sunglasses in the heat with a mask on, I looked around and I quietly cried. I was overwhelmed with emotion and hope. I felt sad that the world has come to this, sad the world has always been like this and I was just now speaking up, but most of all I was proud to show my daughters the importance of having their voices heard no matter how small they may seem. I was proud to see my 9 year old and my 13 year old chanting out loud what they believe in. Every voice matters if you want to see a change. This is an incredible time for being a part of something that's happening all over the world.
It's almost as if the Coronavirus prepared us in a way to look at things differently. The entire country is on lockdown and more people are stuck inside looking at their TV's, which has ultimately led them to pay attention. They're less able to look away.
Let's take this moment to make monumental changes and work on bettering ourselves. Let's never forget the names of the people who died mercilessly and let's be better.
Sending lots of love and hope to each and every one of you.
Julia Obst