Hi Angels! Hope everyone's having an amazing week!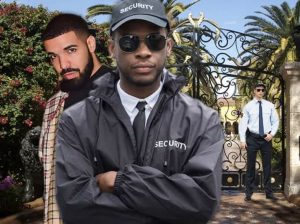 Sadly, we lost Penny Marshall, Cardi B rejected Offset's plea to take him back while he disrupted her onstage during a performance with 15 thousand dollar flower arrangements and Drake supposedly beefed up his security just in case something happens with Kanye. I just want to point out they both live in a gated community in Hidden Hills. This is not exactly "Boyz N The Hood", but OK Drake, you do you. You're still hot so whatever.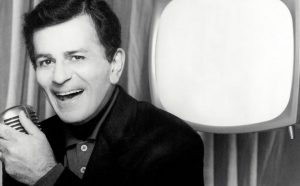 I know this is slightly random, but this week, I decided to write about Casey Kasem. In case you don't know who he is, Casey was a radio DJ and hosted many music countdown shows from the 70's until his retirement in 2009. He was also the voice of Shaggy on Scooby Doo. Basically, he was the Ryan Seacrest of his time.
Toward the end of his life, he and his family made headlines for what felt like a really good Vanity Fair article. In 2014, Casey was dying of a Parkinson's- like disease, he had dementia and several other issues. His estate was said to be worth between 80-100 Million Dollars. At the time of his death, he was married to his second wife, Jean Kasem. Jean and his three children from his first mairrage began to point fingers at each other. Jean said they didn't care about heir father and only wanted his money and they said the same about her. Then Jean accused one of his daughters, Kerri, of wanting that money so that she could donate the entire fortune to the Church of Scientology. Kerri Kasem denied being a member of the church and later the court found she belonged on some site that mentioned Hollywood Scientolgists and Kerri's name was listed. Regardless, Kerri claims she is not a Scientologist and she has studied many religions. (Who cares what religion she is?.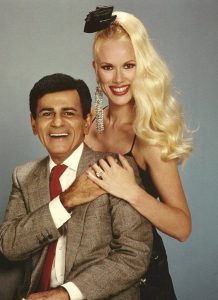 Jean claims it all began when Casey was first diagnosed with Dementia. She says Casey's children took him out of his home and took him to a UPS Store to sign a document. Kerri Kasem, Casey's daughter, took a video of this trip to UPS where they handed him documents to sign that would give his children and not Jean the authority to be in charge of his future health. Jean claims Casey was clearly on drugs and impaired during the signing of this document. Casey's health took a turn for the worse and he was eventually at a rehabilitation facility in Santa Monica. During this time, Jean had not let his children (other than their only biological child, Liberty) see their father for several months. After Casey's adult children showed up for a "surprise visit" to see their father, Jean decided she was going to take matters into her own hands. In May, 2104, at 2:30 AM, she ordered the doctors at the medical facility to disconnect him from his tubes and IV's. Casey was put into a SUV and disappeared. His children went on national television and begged Jean to let them see their dying father. I just want to know- why did his kids handle this medical agreement at a UPS store and not in a lawyers office? That's besides the point, I guess. Anyway, his daughter, Kerri Kasem got a court order and showed up to where her father was staying in Washington with some press and her lawyer. She had called several ambulances (not sure why one wasn't enough) and demanded that her father be moved back to Los Angeles so he could get proper care and be with his children.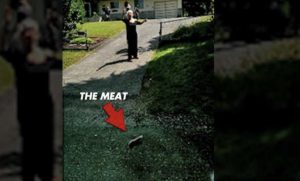 According to Jean, she was in shock and didn't know what to do and grabbed a frozen hamburger and started screaming something about the order of King David. She then threw the frozen meat at Kerri Kasem. Kerri escaped into an ambulance car with her father to the nearest hospital in Washington and the Doctor there had informed her that the outlook was grim. A few days later, Casey's adult children sat around his bedside at the hospital saying goodbye to him. In June, 2014, Casey passed away. Jean claims his children killed him and they claim she killed him because she took him to Washington and he got progressively worse there. Immediately after his death, Jean flew him to Montreal because she had full control of the burial and needed some time to think. Jean kept his body there for several weeks. She claimed Casey had told her he wanted to be buried in Israel. After many objections from his children, Jean flew herself, a camera crew and their daughter Liberty and Casey's body to Norway and buried him there. Kerri Kasem claims her father has never been to Norway. They're currently in a legal battle with Jean as his children want him back in America and to be buried here.
This is just all so sad. But what a Soap Opera! I think the moral of the story here is this- no one should ever have to live through this kind of family drama, especially in their last days. We can all find common ground no matter who we are. Be thankful for all you have this holiday season and remember, family is everything.
RIP Penny Marshall and Les Moonves's severance package.
From somewhere near lots of Palm Trees and Pina Coladas,
Julia Obst