Happy Thursday! I usually write on Wednesdays but I was in a log cabin 4 hours north of Vancouver getting eaten alive by bugs with zero WiFi so here I am today, freshly blowdried on this lovely Thursday.
Lots to catch up on!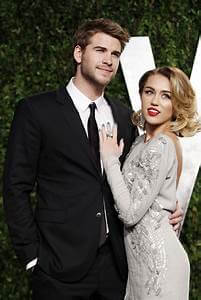 So, where should I begin? As you all know, Miley Cyrus and Liam Hemsworth broke up. It was very sudden and the next thing you know, she's in Italy with Brody Jenner's ex, Caitlyn Carter, making out in Italy on a boat.
"Sources", aka Miley's PR team is saying that Liam is 'moody" and insinuated he's not the "chill surfer dude" everyone thinks he is and he likes to party. So what Miley's team is saying is that he's basically a bummer who isn't really chill and HE's possibly the partier and maybe even a cheater.
Other "Sources", aka Liam's PR team is saying that Liam tried really hard to make it work but Miley is a partier and just can't seem to get it together.
Look, my experience is that hot guys are usually moody, so I can see it. But I don't see Miley Cyrus dumping someone because they're too much of a moody party animal . Related News: Miley Cyrus may have been a factor in Liam Hemsworth's partying and moodiness. Then there's one source who says "everyone thought they were the perfect couple." No. I'm pretty sure no one thought that. No one.
With all if that being said, Miley and Liam are more on and off than a light switch. So I'm sure all those people that totally saw this coming will also see it coming when Miley posts a picture on Instagram of her puffing on a blunt while grinding on Liam's and saying "we're baaack y'all".
In 2017, pre POOSH days, Lindsay Lohan launched a lifestyle app letting her fans in on all her beauty secrets and it went about as well as you can imagine a LiLo app could go. According to Page Six, the app has been dead for years but it still continues to charge people monthly. My first question is- what kind of people are looking for lifestyle advice from Lindsay? Second- who would give Lindsay Lohan their Credit Card number? Look, maybe she kept the app money because hotel rooms to house kidnapped refugee kids don't pay for themselves. You keep doing you Lindsay.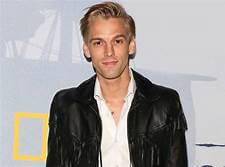 So guys, I don't know one song that Aaron Carter has ever made. I only know him as Nick Carter's brother who's either dealing with drug issues with Dr. Drew on Celebrity Rehab, flipping rescue dogs like houses or smiling for his mug shots. All I know is he's been in the news a lot this past year. Well now Aaron's saying someone is out to get him and "the truth will come out soon". Someone please tell me who in gods earth is interested in his new truth. The last time he announced that he had a big "announcement" he insinuated Michael Jackson may or may not have done something inappropriate to him , while praising him and saying he was maybe a great guy or maybe not. K.
Well last week, him and his girlfriend broke up and naturally, because the world was rooting for them, he released a full on A LIST celebrity statement. Read my edited version below:
"Lina and I have decided to go our separate ways. I was really hoping this would be the one that lasted forever. I'm going to keep focusing on my music, my tour and my fans. Hopefully my soulmate is out there somewhere and I'll meet her soon."
Lina called the police soon after to do a well fare check at his house (how did he get money to buy a house?) Selling rescue dogs can't be that lucrative..and they showed up and it was all a big nothing. AGAIN.
Well your very welcome, I know we all needed an update on Aaron Carter. But at least we know he's been working a lot lately and we can wait for his next album release. Maybe then the truth will come out.
From somewhere near lots of blowdries and beautiful Palm Trees,
Julia Obst