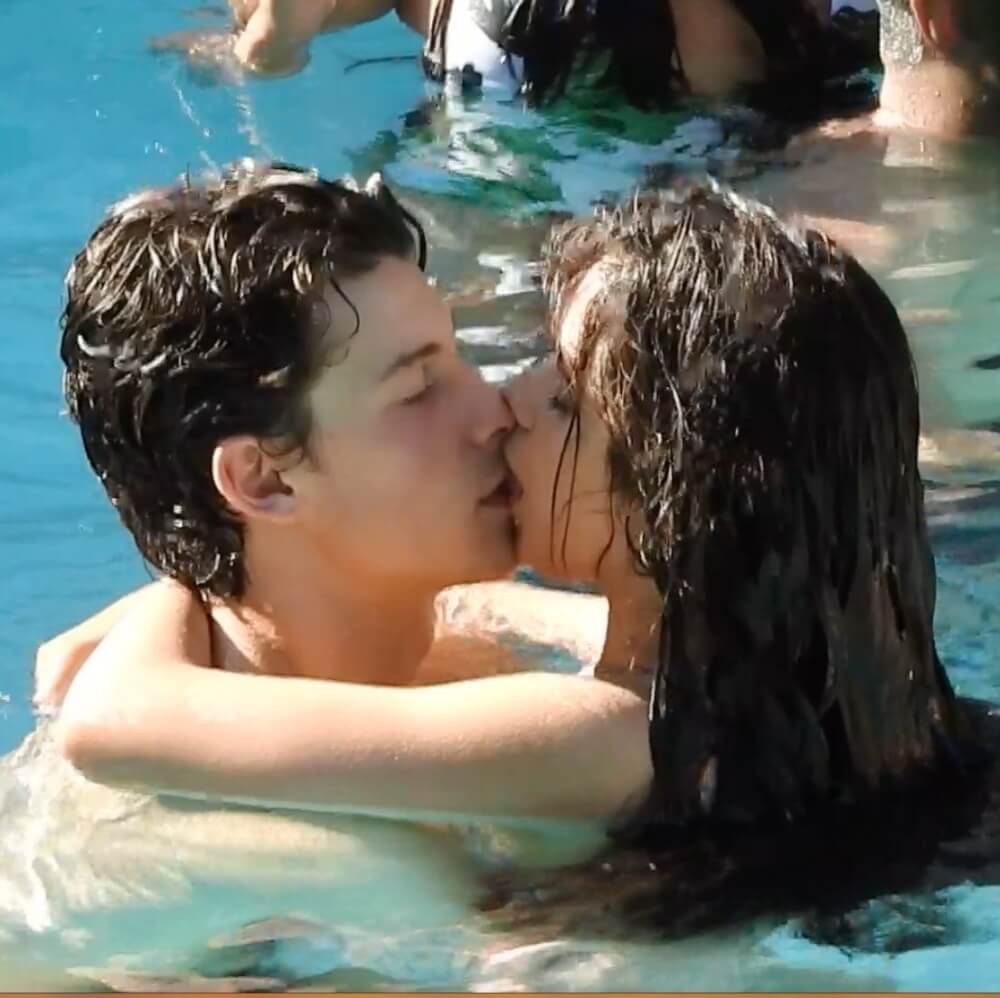 Happy Wednesday Darlings!
Hope everyone's having a great week!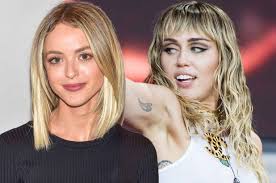 Let's talk about what happened this week. There's pictures of Shawn Mendes and Camila Cabello kissing in every city, county and country they've visited. There's Miley Cyrus making out with Kaitlynn Carter at every high profile restaurant and club they can hit up in one week. I've read about a woman "wedding crasher' who the police are currently looking for who has been crashing people's weddings in Texas and stealing all of their gifts and money. There's a Mensa woman who went to see her doctor because she thought she was passing kidney stones and gave birth to triplets right there at the doctor's office because she was actually in labor.
You know, I always wonder about those people who have no idea they're pregnant until they give birth. We've all been reading about these weirdos forever and I just can't wrap my head around it. "I was just going to the bathroom and the next thing you know a baby popped out".
My favorite story of the week though is about an Instagram Influencer. Influencers these days will do just about anything to get attention or sell something. But one influencer in particular, she went all in. I mean ALL in.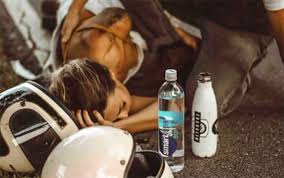 Tiffany Mitchell, a lifestyle blogger in Nashville, has been accused of faking/staging a motorcycle accident while placing a Smartwater bottle in front of her "accident". She posted pictures of herself in front of her motorcycle while seemingly posing and acting out her pain (in front of the water bottle). Her makeup perfectly done and not a hair out of place, she included several flattering pics that her photographer friend took of her in different positions on the ground next to her bike. If anyone's wondering how her photographer friend got there, she happened to be riding along side Tiffany before the accident. Obvs. There were also shots posted with a model looking man helping her up/holding her hand. How convenient that a beefy, perfectly styled, and handsome man just happened to come along when she needed him.
Since she's getting a lot of internet business about this, she has responded with the following: "Nothing about this was staged. I'm sad that some people are taking it that way, but it's just not the case… I didn't know she was taking them, but later on when she showed them to me I was so grateful that she captured such an intense moment for me… I would never turn a very important personal story like this into a brand campaign… the water was given to me while I was resting."
If you look at her Instagram page, you'll notice that she took the time to post her "accident pics" in the same color scheme and style as the rest of her page. This accident was sexy and very cinematographically composed. It's a lifestyle baby. To be continued…. Just remember- water makes everything better. I've always said that.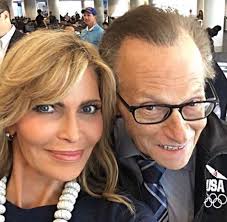 Lastly, LA ladies, you are in luck! Larry King, 85, is divorcing his (seventh) wife of 22 years, Shawn King. He's available again. What happened you ask? Something along the lines of him being served with documents Shawn gave him while he was in the hospital getting ready for heart surgery while being told he may only have three days to live stating everything went to her in case anything happened and not their kids. Larry's worth over $100 million. Reportedly, Larry and Shawn's sons caught wind of this and begged their father to leave their mom. AAHH love.
Until next week lovelies!
From somewhere near lots of Chanel bags and Cartier Love bracelets,
Julia Obst