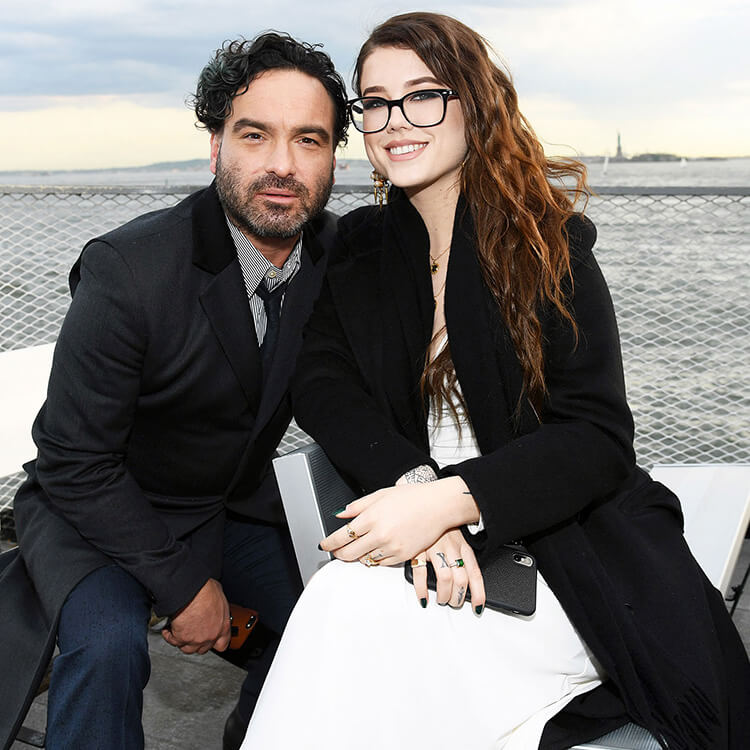 Happy Wednesday Darlings!
Hope everyone had a lovely Memorial Day weekend. There wasn't too much fun gossip out there this week so let's discuss what did happen.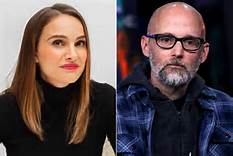 Moby wrote a book. A memoir called "When It Fell Apart". Soon after it's release, you could say things fell apart. I can't name one song that Moby sings or ever sang, but these past two weeks, he's all I've been hearing about thanks to Natalie Portman. In his book, he wrote about dating Natalie Portman when he was 33 and she was 20. She was really offended by this claim and said she was actually 18 and they never dated, he was just "an older man creeping on a young girl".
One would think he would let it go and skip over that one part while doing press for the book, but he kept going. In response to Natalie Portman's denial that they ever dated, he posted a picture of him with his arm around her on Instagram. He wrote the following:
"I recently read a gossip piece wherein Natalie Portman said that we'd never dated," he said in a caption to the picture. "This confused me, as we did, in fact, date… I can't figure out why she would actively misrepresent the truth about our (albeit brief) involvement. The story as laid out in my book Then It Fell Apart is accurate."
Shortly after, he posted a faux apology on Instagram stating he didn't mean to cause Natalie or her family any harm and that he was sorry if he did. So he clearly did not take back his initial claim and is sticking to his story.
I miss last week, when I literally had zero opinion at all about Moby. Now he's in my head and he's bugging me. I mean he's not interesting enough for his own book. Sounds like they had a fun night out, went back to her place, and did nothing sexual, and he said "so, we're still going to talk to each other tomorrow, right? Should I call you? Do you like food?" And then it all went downhill from there.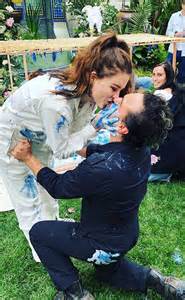 "Big Bang Theory" star Johnny Galecki and his girlfriend just had a gender reveal party this past weekend. They both posted pictures from the party all over Instagram and then he followed it up with: "We are absolutely over the moon to announce that we will soon be welcoming a little one into this crazy and wonderful world," the 44-year-old star wrote to his followers. "We ask that you please respect our privacy during this celebratory time for us and our families."
Translation: People magazine, please contact us to arrange a baby photoshoot. Don't post your gender reveal party all over social media and then ask for privacy, Darlene's boyfriend.
Can we talk about gender reveal parties for a moment? Why can't we go back to the days of parties for birthdays, anniversaries and weddings? We don't want to play games to guess what sex you're having, bite into a cupcake filled with a blue or pink gum ball, cut into a cake to see which color frosting it has, or see you open a box that releases a bunch of pink or blue balloons to find out. Don't make us play any more games to find out what it is. We will all happily find out at your baby shower or when you give birth. Here is my thing- It's 50/50, either a boy or a girl, its not like there are 40 different possibilities and everyone is on pins and needles to find out..it's one or the other. I just never get anyone wanting to know, other than the family and close friends.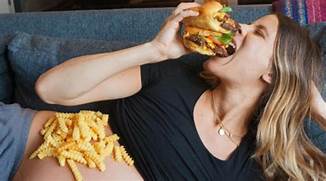 When I was pregnant, all I wanted to do was sit on the couch and eat In N Out, you couldn't have PAID me to throw a separate "gender reveal" party. Ok, I'm done with my rant on Gender Reveal parties. If you ever have one, I don't need an invite.
On that note, I'll bid you all a farewell and have a great rest of your week!
From somewhere near lots of pink and blue balloons,
Julia Obst