Maybe Gal Gadot can host it from her living room, and she and all the guests can sing to us from their living rooms about how sad it is to have no awards ceremony to attend. I kid, I kid. That would be kind of amazing though.
Will the academy do what high schools have been doing during Covid and have everyone pick up their Oscar in a parking lot while three assistants clap and cheer from a few feet away? Only time will tell.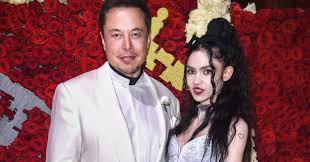 In early May, Elon Musk and Grimes welcomed their first child together. Everyone thought the baby's name was superannoying/bananas and we kept waiting for them to reveal the real name. So, weeks after insisting that X AE A-12 was their for-real baby name, now it turns out that it isn't. The baby formerly known as X AE A-12 Musk has a new legal name.They had to change the kid's name because it turns out that it violated California naming law, which forbids symbols, numbers or Roman numerals on birth certificates. Come on- they're totally trolling us right? But then again, Grimes doesn't consider herself human so there's that. Recently, Grimes posted a picture on Instagram and one commenter asked what the baby's new name was and how to pronounce her baby's name and she replied, 'X AE A-Xii.' Also, Grimes and Elon don't agree on the pronunciation of the kid's name. The pronunciation is "Exash-A-Twelve". I'm glad we cleared that up. I don't know…I'd take this nonsense name in exchange for the trust fund. Musk and Grimes gonna keep doing Musk and Grimes. What I really want to know is how Azealia Banks thinks about all this.
During this pandemic, we've seen some couples thrive and others have had some pretty bad break ups. The first thing I think about when I hear about a couple breaking up during a lockdown is how horrible things must have gotten to actually initiate a physical break up during a dangerous time. I just picture one spouse saying "one more f**ing word out of you Susan/Kyle". Things turned really messy for Mary Kate and Olivier Sarkozy, Kyle Newman and Jamie King, Jay Cutler and Kristen Cavallari, while Brian Green and Megan Fox's tenth breakup seemed pretty cordial.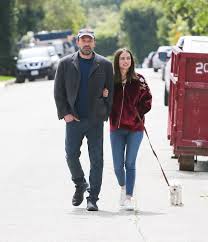 Ben Affleck and Ana de Armas are still taking their daily pap strolls and they even included his and Jennifer Garner's kids this past weekend. Ben also stepped out this past weekend with a darker beard. Isn't it amazing how a guy can dye his beard and instantly look 5 years younger? If we're going to be honest, Ben and Ana have sort of been the IT couple of the Coronavirus. If we remember anything at all about this lockdown, it's going to be Ben and Ana's dog walks where they managed to hold hands while holding their dogs' leashes. That's commitment right there.
I hope I made you LOL at least once, and if not LOL then at least a decent chuckle. Stay safe, stay sanitized and have a great rest of the week!
From somewhere near lots of hand washing and beautiful clear skies,
Julia Obst