Happy Wednesday dolls!
Hope everyone's having a nice week. Did anyone watch the MTV VMA's? I half watched and fast forwarded through most of it. I kind of wanted to see Taylor Swift's performance because I wanted to see who she was mad at this week. I thought she might go rogue during her performance and bring out snakes again and start some Scooter Braun drama, but no, she was pretty chill.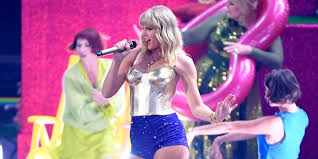 She's really got it down with that "surprised" look every time she wins an award, I have to give her props for that. And this new "super woke" Taylor vibe doesn't bother me because I like that she stands for important political issues now. Remember when John Travolta introduced Idina Menzel that one time at the Oscars and it was a mess and we all had to rewind a few times? Well John was at the MTV VMA's as one of the presenters and he must have been feeling nostalgic because he was asked to present The Video Of The Year award to Taylor Swift and he tried to hand it to Taylor's drag queen lookalike, Jade Jolie, instead of Taylor. I wish Travolta would host all award shows. He really knows how to spice things up.
Remember last week when Harry and Meghan flew private to the South of France on Elton John's plane and the media (especially in Britain) all flipped out because for all the climate change things they talk about that wasn't very climatey?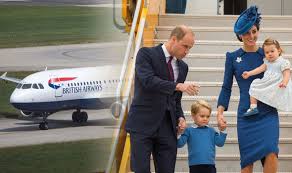 Well William and Kate totally trolled them and decided to fly to Scotland to visit the Queen in Balmoral on a commercial airline for their holiday. The comparison was pretty obvious: Harry and Meghan are irresponsible hypocrites and Will and Kate are down to earth and wonderful humans.
Now it's come out that the Cambridge's commercial flying wasn't all that environmentally conscious after all. The airline wanted to get press for flying their royal passengers, so they sent an empty aircraft that wasn't originally scheduled to pick up Will and Kate and the kids and the other peasants on that flight because they wanted their logo to be seen. The aircraft that Will and Kate were supposed to fly on was then dispatched, also empty, somewhere else. That's two aircrafts, with no passengers, making trips and burning fuel, just for Wills and Kate. Of course the media was conveniently there to photograph the Cambridge's exiting the plane. I guess you could say their plan backfired but the only thing people will remember is they flew commercial and Harry and Meghan didn't.
Coincidence or conspiracy? Speaking of conspiracies, you know how you really know you've made it big as a social media influencer/C or D-list celebrity? You tell everyone your Instagram/Twitter has been hacked and you release nude photo's of yourself because you say your "hacker" was going to release them first and so therefore you had to. Pre-released nude pics are the new leaked sex tape. Remember, you heard it here first. I have a feeling we're going to start seeing a lot more of these "pre-released" nudes that happen to look perfectly coiffed and filtered.
It's kind of like when you send an ex girlfriend or boyfriend the most staged and amazing picture of yourself and then follow it up with a "oops so sorry meant for my friend".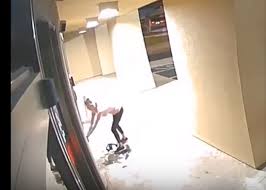 Last but certainly not least, I'm not kidding, police in Texas are asking the public to help identify a woman caught on a surveillance video (exiting a Mercedes) , using a chainsaw to break into a Botox clinic, where authorities say she stole more than $1000 of products. My theory is she will be impossible to find because she will have a different face next week. We all know it's Karen from PTA and carpool on Saturday's. #whenbotoxislife
From somewhere near lost of Botox and Fillers,
Julia Obst