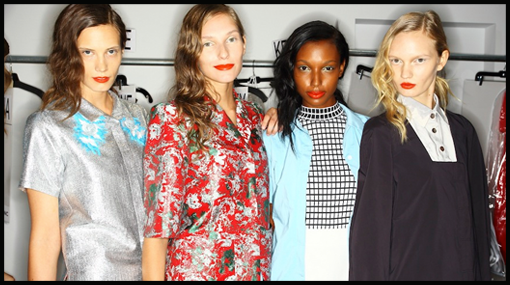 I was supposed to met up with CFDA Creatures of the Wind Nominees Shane Gabier and Christopher Peters during Paris Fashion Week for a personal preview of their Spring 2014 collection. We kept missing each other and it never happened. As Snoopy says, "Rats!" Then something wonderful happened. Their line suddenly appeared at Neiman Marcus in Beverly Hills. Their "quirky, independent" point-of-view was finally on the floor and attracting a crowd!
No surprise. With color being so important this Spring, their patchwork and color blocking looks paired with cranberry, a blush pink, black, sky blue and a striking red are perfect for LA . Many of the looks have sporty touches and my personal favorites are the metal knit sweaters, grid tee, collored contrast yoke dresses, and pencil skirts with "destroyed flower embroidery."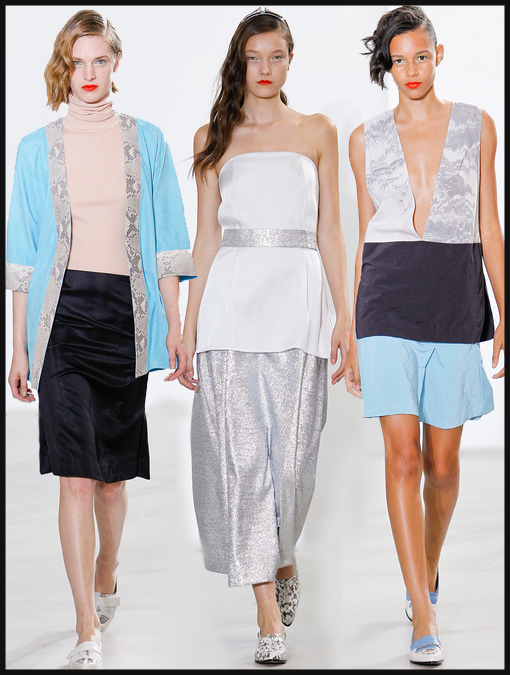 I was naturally curious how they put the entire presentation together. On the runway, the models looked stunning with soft waves and a bright coral lipstick. As the warm weather finally starts to move across the country, I think we can all take a style cue from this by going for a bold lip for day. I especially love how the designers paired it with reds, pinks and whites. Totally retro and modern all at the same time.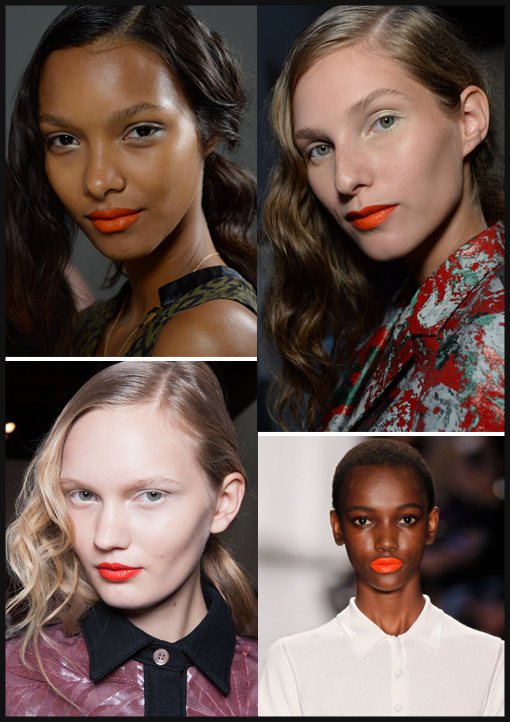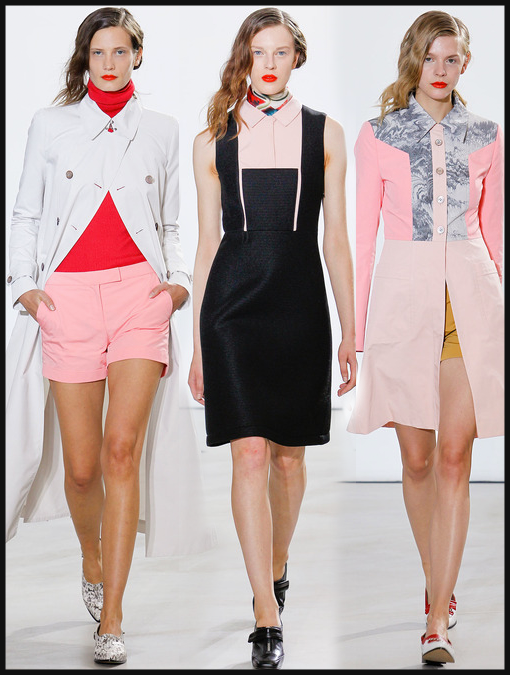 This is one of those moments. If you didn't know about Creatures of the Wind before, now you do. They're quickly becoming a design force on the global fashion stage including being up for LVMH's Young Designer Award and their Fall 2104 collection reviewed as a "smashing" success. It might just be time for some wind in your own fashion sails.
With Love From LA.
NJ Goldston, The Brunette