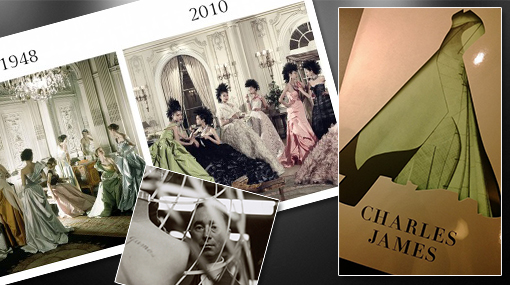 It's that time again. The build to The Met Gala. Generally considered the fashion Oscars, this year the ante has been upped as The Costume Institute (well really Anna Winter ) announced a "White Tie and Decorations" dress code in honor of the Charles James: Beyond Fashion Exhibit. More on that in a minute.
The guest list is rumored to be even more exclusive and paired down after last year's foray into, or perhaps reaction, to Punk Chaos to Couture. Hey, that was the theme. In fact, a source told The Hollywood Reporter that "Anna wants more exclusivity and high fashion" at the event.
But the media and Red Carpet devotees need not worry, everyone from Gisele and Tom, Victoria and David, Blake and Ryan, Kim and Kanye to Lady Gaga, along with the evening's Chair, Aerin Lauder, and Co-Chairs Bradley Cooper, Oscar De La Renta, Sarah Jessica Parker, Lizzie and Jonathan Tisch, and Vogue Editor-In-Chief Anna Wintour, will be in attendance and in borrowed finery sure to dazzle. Guests know, and fear, the challenging staircase that is the entrance maker. Any girl worth her salt hopes she won't fall à la Carrie "Sex And The City" runway style as the digital cameras and crews descend.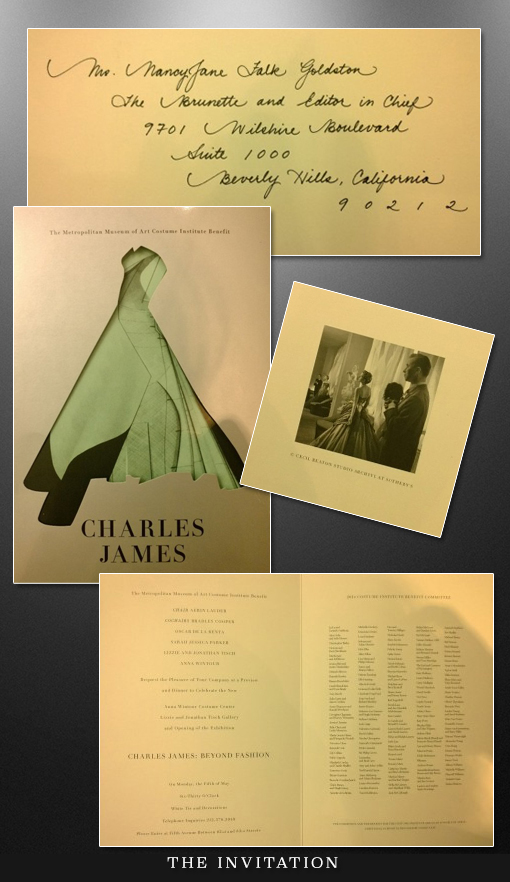 I'll be there but no one cares what I'm going to wear except possibly me and I don't have a village to get me prepared. Still I always love the fashion journey. This year, I am later than ever getting my gown together (really) and the hubby and every male guest is grappling with "white tie". More on that in a minute. I'm stalling. You can't make this stuff up.
Let me break it down and you need to know this! James is famous for the invention and mastery of the ballgown. As the only American to work in the true couture tradition, James saw himself as "an artist and sculptor of dress rather than a dressmaker. He manipulated fabrics into dramatic shapes using complex seaming and sometimes complicated understructures to create his singular vision of timeless elegance. A master of the relationship between form, color and texture, he often heightened the drama of his evening wear by combining several like fabrics of different colors, or different fabrics in like colors but with different light reflective qualities. "
As the night unfolds, see if you will be able to identify four of his most famous designs, the "Swan", The "Butterfly", the "Four Leaf Clover", and his trademark "Ballgowns" as they are interpreted by today's designers. Here's your very own "Cliff Notes" for reference.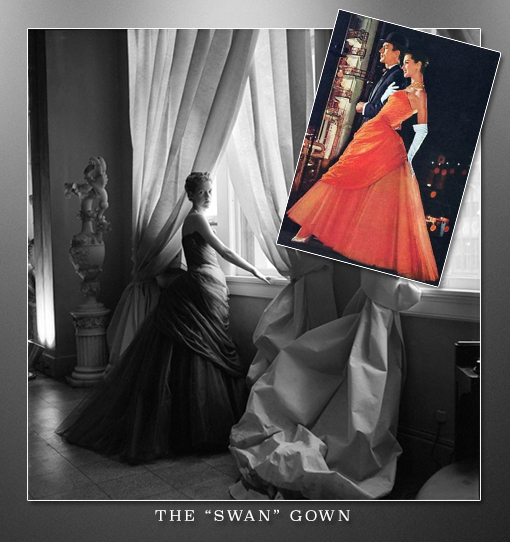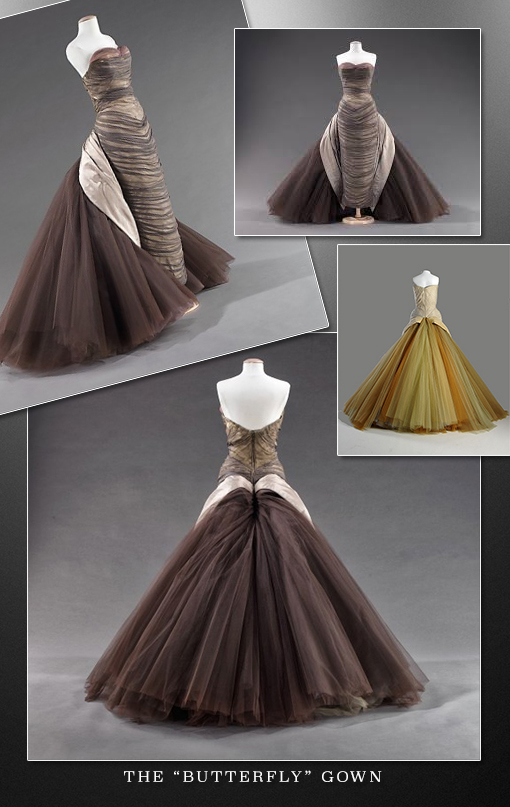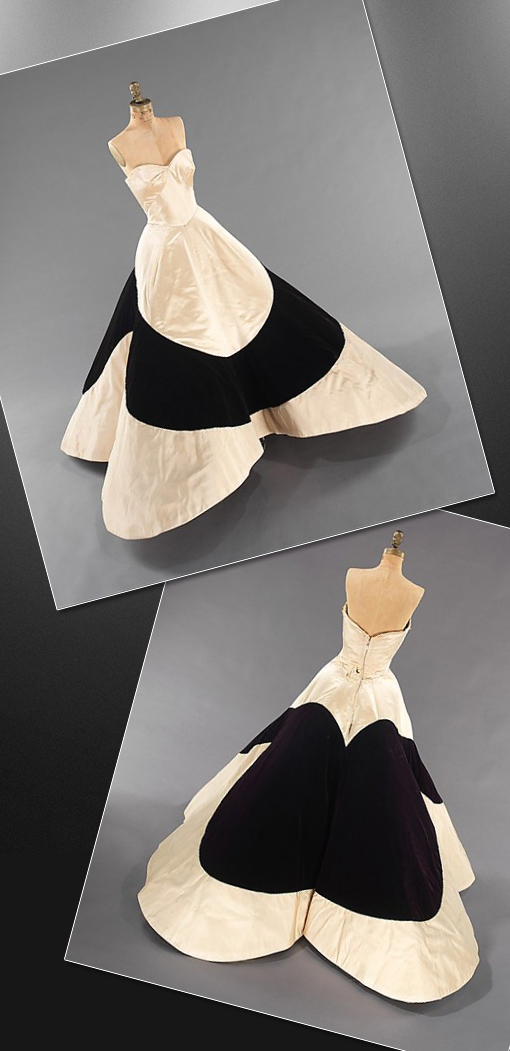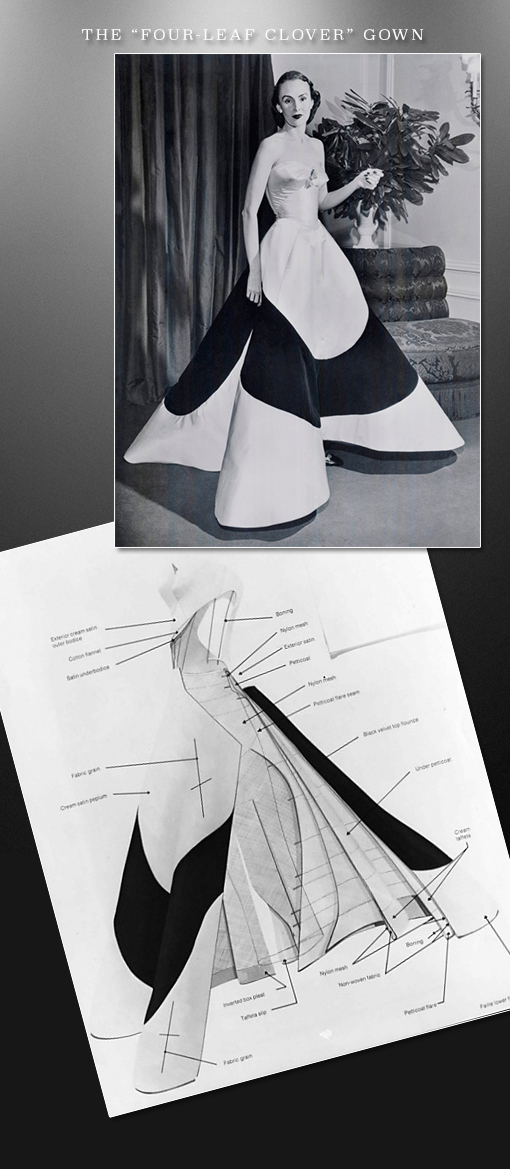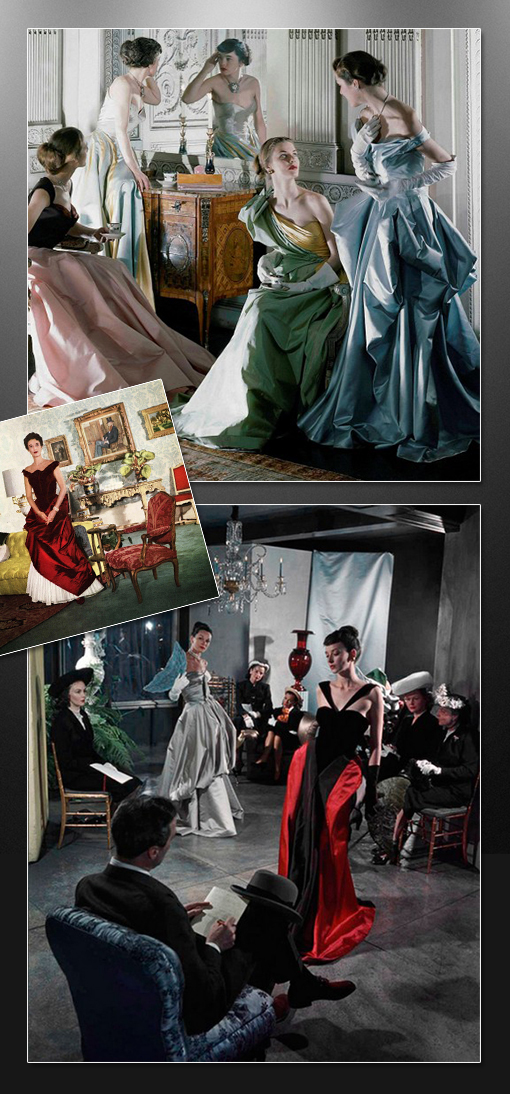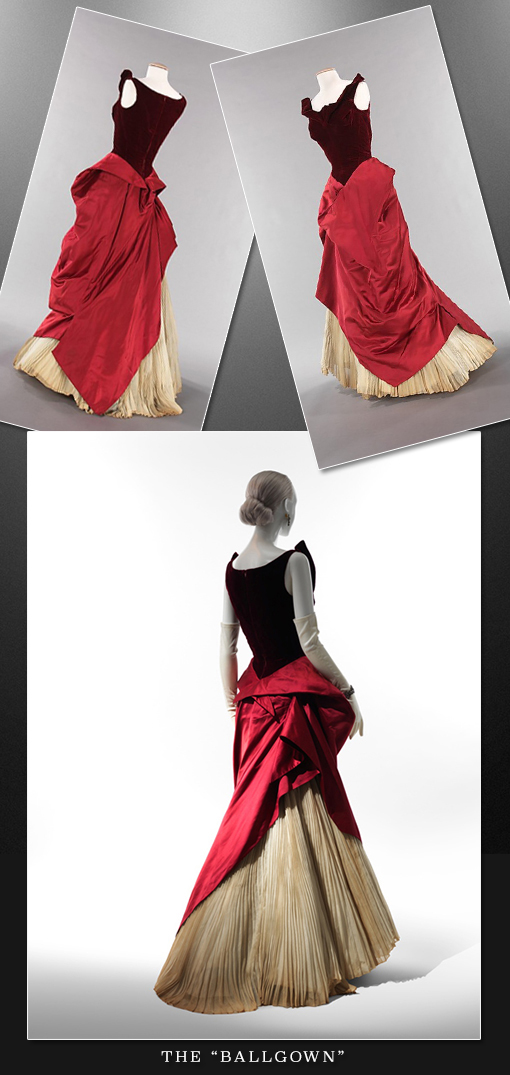 Now you begin to see the challenge. Besides the usual line-up of designers and their muses showcasing their Fall 2014 collection, we are sure to see extraordinary gowns on a grand scale. Vogue is even advising , "You need serious stamina to pull off an oversize frock." I've actually been in the gym on and on the weight machines more frequently just for that reason. My inside scoop (and I do have my sources) suggests will be seeing beautiful pastels, two tone gowns, tulle, duchess satin, spectacular opera gloves and magnificent jewels. Be on the lookout, for this will certainly influence the evening and is guiding my own decisions.
Let's NOT forget the men! White Tie and Decorations! First, What is that? White tie is the most formal of formal and includes a top hat (optional), tails, white waistcoat, starched wing collar, white tie, silk socks and opera shoes. If you've been decorated, this is the occasion to include them. Sashes welcome! When I first told my husband about this, he quickly retorted, "Where am I going to get tails?" The answer. He managed to grab the last set at Brooks Brothers.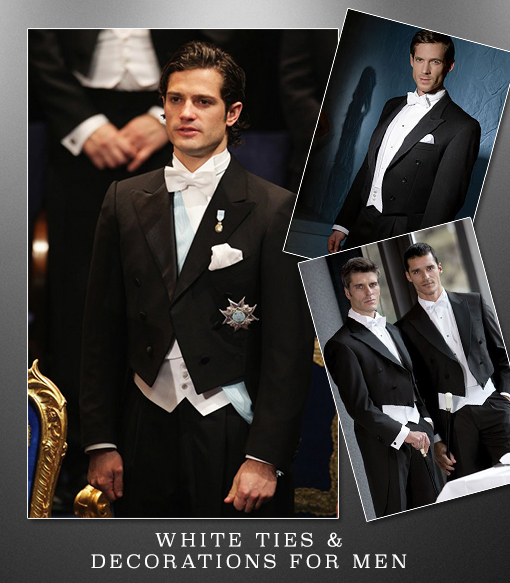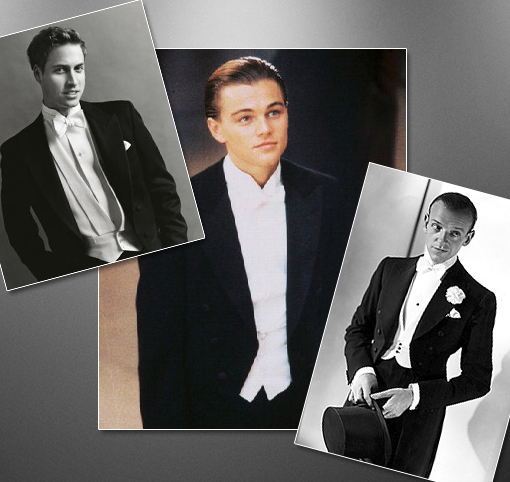 Long story, short. I'm in the midst of trying to figure out how I will interpret James for today and for me. No one is dressing me. I don't get a free pass out of fashion jail with a designer this year so I've got my own thinking to do. One thing's for sure. No black!
With Love
NJ Goldston, The Brunette