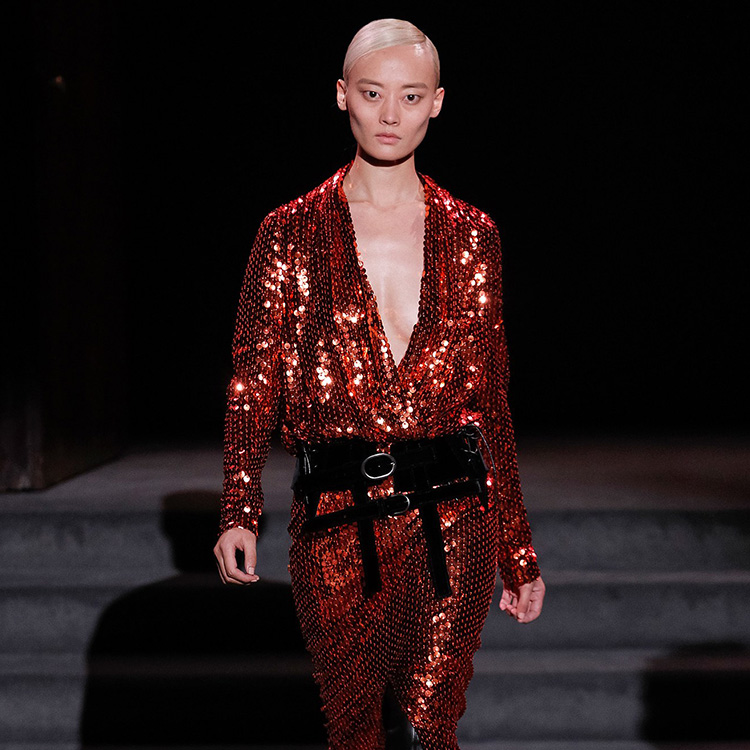 Just a week away from the Oscar frenzy, the worlds of fashion and entertainment came together last Thursday night in Beverly Hills for An Unforgettable Evening honoring Tom Ford and Judy and Leonard Lauder. Presented by Saks Fifth Avenue, the very exclusive, biannual event benefiting the Women's Cancer Research Fund (WCRF), was a star-studded affair drawing honorary event chairs Tom Hanks and Rita Wilson, long-time Estee Lauder spokesperson and actress Elizabeth Hurley dressed by my good friend Monique Lhuiller, Victoria Justice, Lisa Kudrow, Gina Gershon, Jessica Hart, Amber Valletta, Erin Andrews, Sasha Baron Cohen, Isla Fisher, Martin Short, and Chord Overstreet. WCRF founders Quinn Ezralow, Marion Laurie, Kelly Chapman Meyer, and Jamie Tisch welcomed guests and had quite a few surprises planned for the evening. As a Benefit Committee member, I had to keep it all a secret before the night unfolded. On the fashion front, the heavily Tom Ford clad crowd wore many versions of his coveted shimmering sequin dresses including Rita Wilson showcasing his spectacular embellished animal print cocktail dress. I, of course, was in Tom Ford, with an assist from Tiffany's for the evening.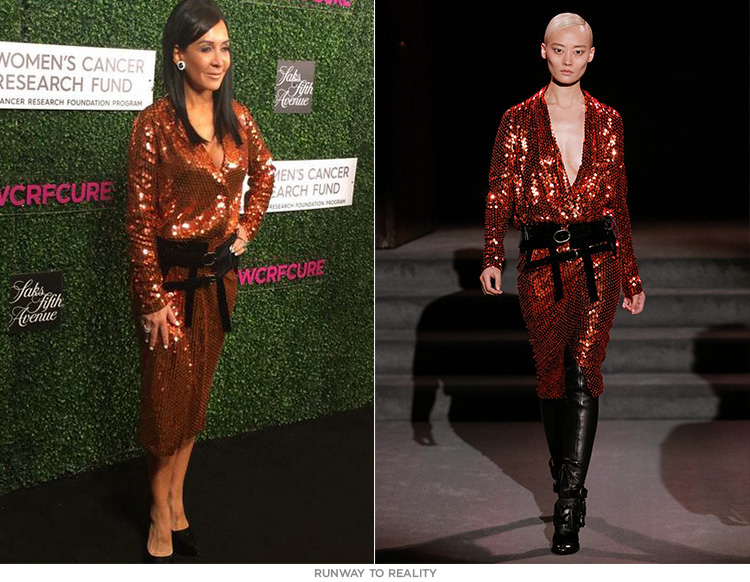 Hosted by comedian and breast cancer survivor Tig Notaro, she brought the house down with her standup routine, occasionally interpreted by hysterical asides from Tom Hanks, playing off the Unforgettable evening theme. After all, as Notaro drolly asked the audience over and over, "What's an Unforgettable Evening?" It's everything from Leonard Lauder accepting his Nat King Cole Award from Granddaughter Danielle Lauder, and telling her to taking a twirl on stage, and remarking, "It's Tom Ford and she got it at retail" to Host Tom Hanks announcing that the evening's entertainment, Jason Derulo, was a no-show, (not true). Instead, a jean and t-shirt clad Chris Martin casually sauntered to the stage for a special musical performance. Rumor had it that Lady Gaga cancelled at the last minute so Martin raced over and saved the day. The shocked crowd was enraptured as he serenaded the room on the piano performing a tribute to George Michael and joked "I play here every night at 8 p.m." He didn't stop there. Requesting, no cell-phones, as he did a riff on Prince throughout dinner. Hanks then capped his set by remarking "Chris Martin's tip jar has raised $70,000 for breast cancer research."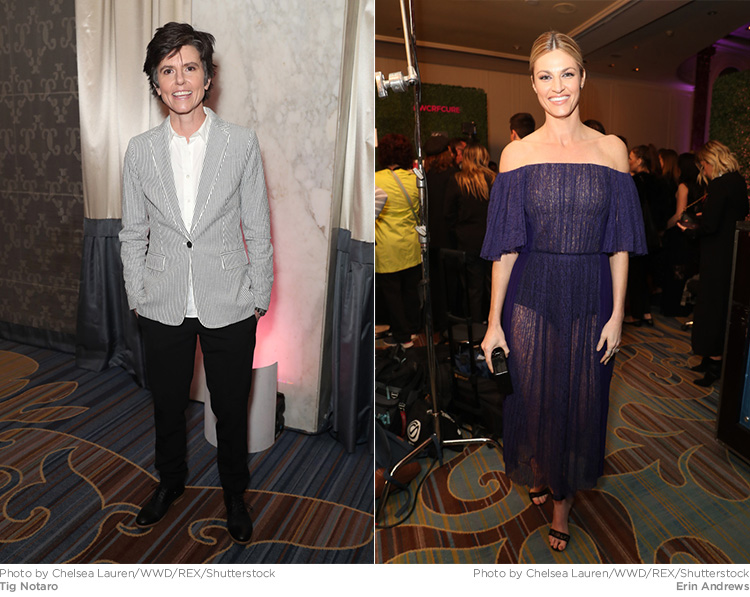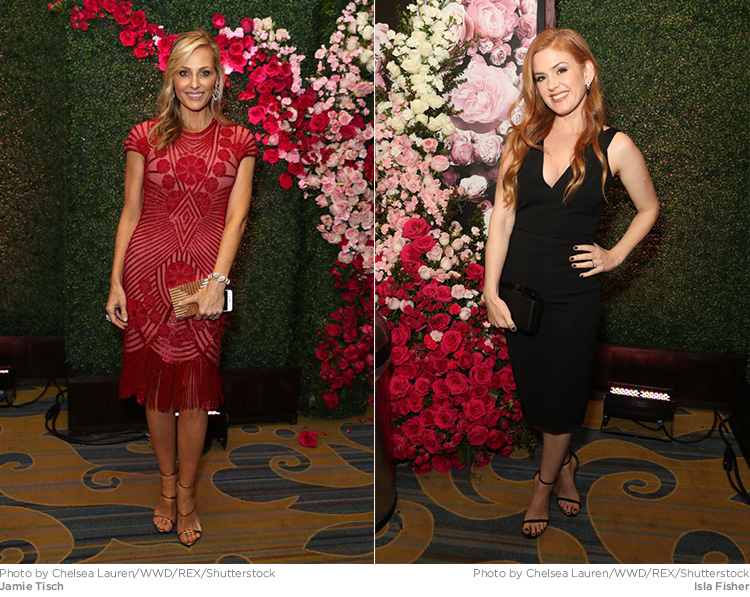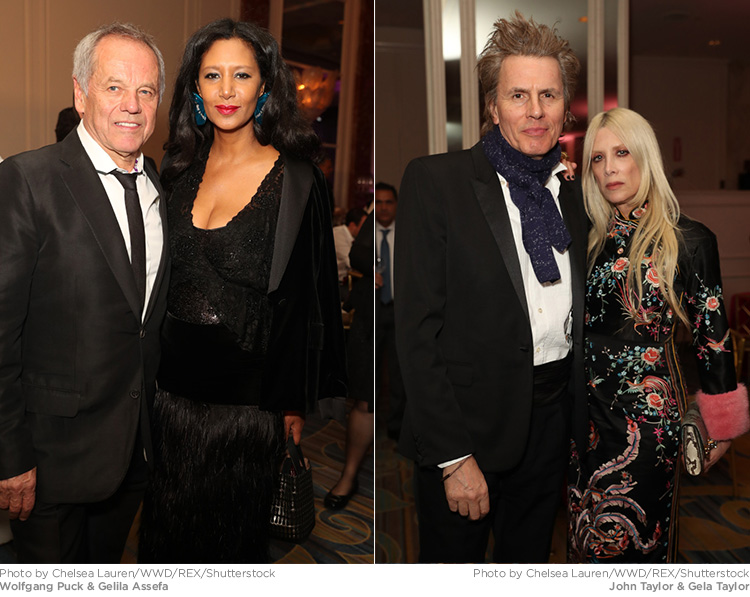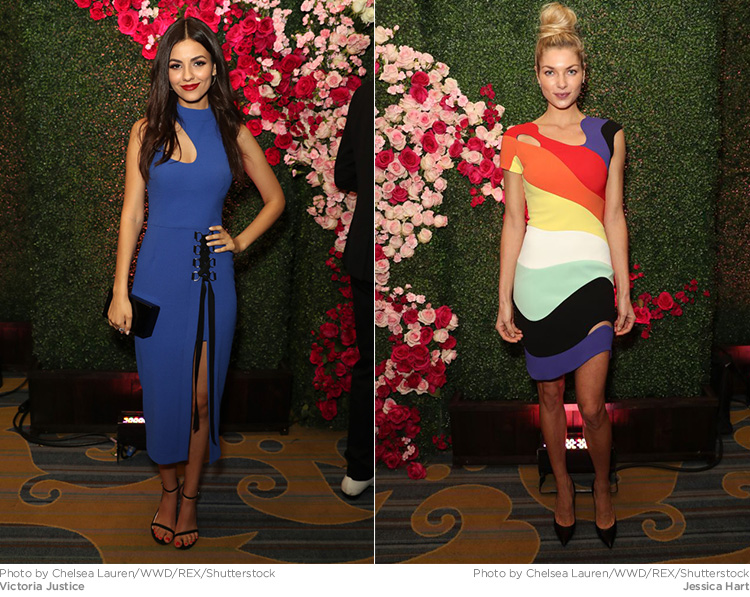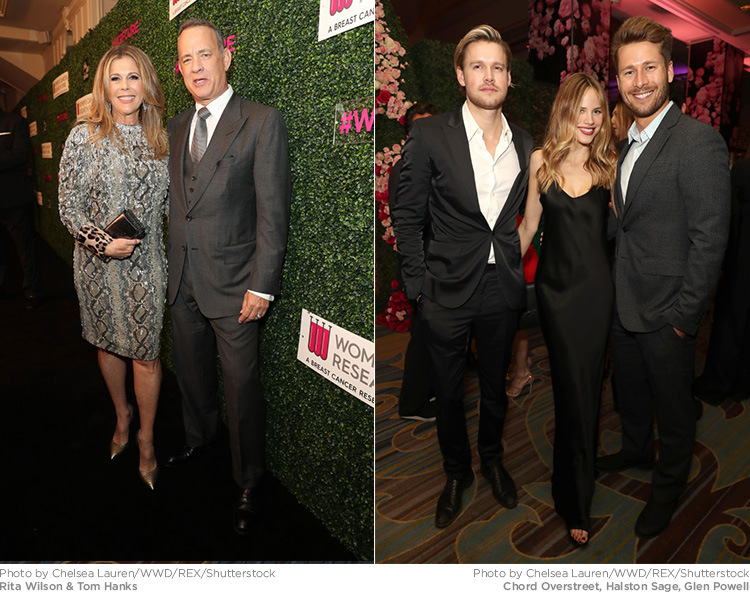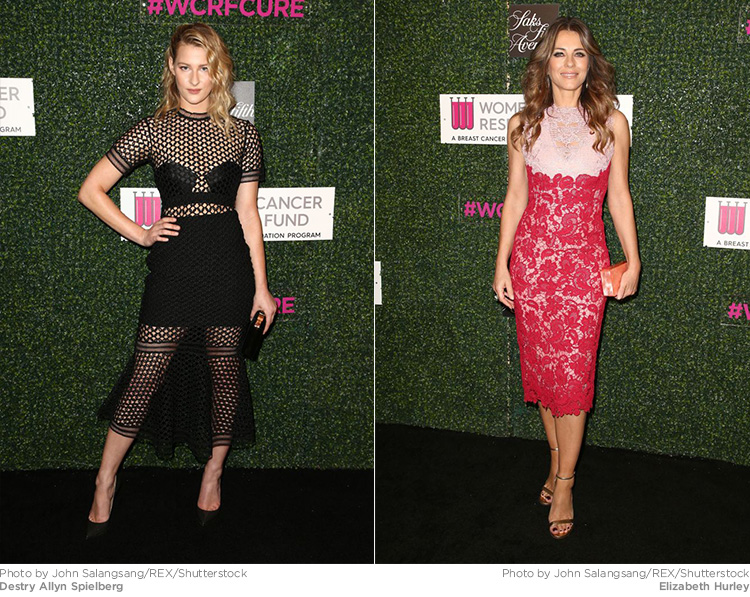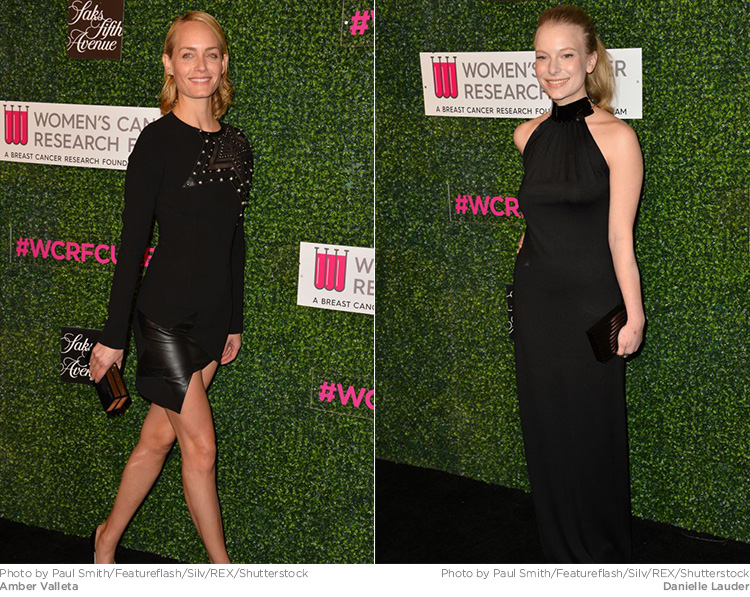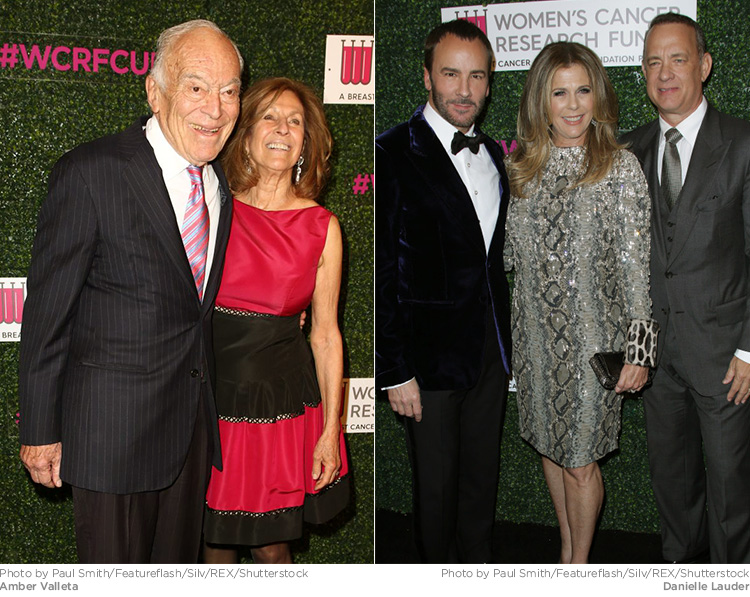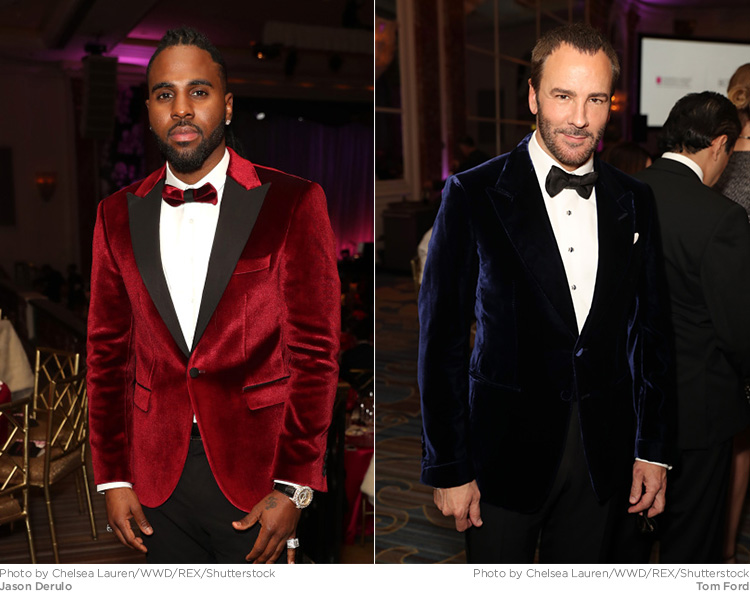 Then it was the strikingly handsome Tom Ford's turn as he received the Courage Award. He acknowledged "It's a little funny I'm getting a Courage Award when honestly the people who deserve the award are the ones who battle this disease and the people who continue to research and fight to eradicate this disease. But anything I can do to raise money and awareness I'm happy to do." But, the night wasn't over, as Jason Derulo took to the stage after all, in a handsome burgundy velvet Tom Ford jacket, and brought the house down with some of his best hits including "Trumpets," "Wiggle," "Talk Dirty," and 'Want To Want Me." The entire room was rocking and couldn't have been more delighted to party the night away.
As the night came to an end, I had my own moment with Tom Ford as he spotted me in my plunging V-necked burnt orange Tom Ford sequin dress. He told me I looked beautiful and I said, "Tom Ford, of course." Now that's an unforgettable evening including raising over $2.1MM.
With Love From A Great Cause
NJ Goldston