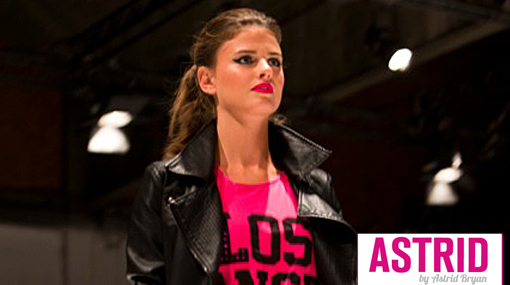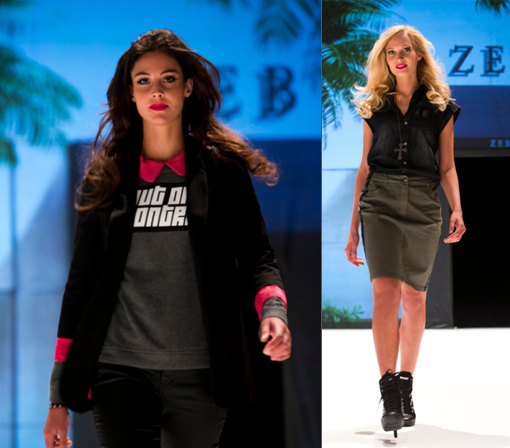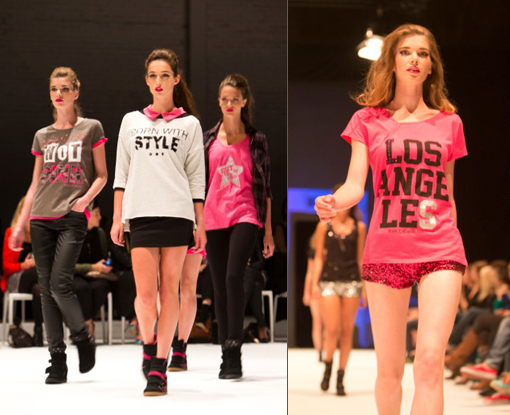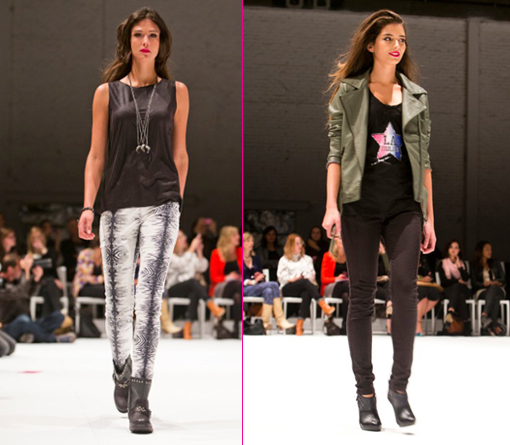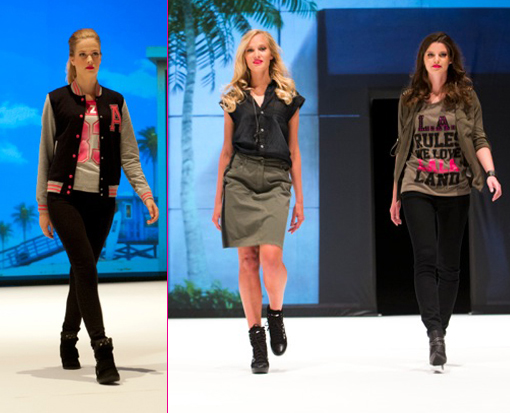 A few weeks ago our very own Astrid debuted her fashion line, Astrid by Astrid Bryan, in collaboration with ZEB. What you might not have seen were some of the great looks from the runway show. Astrid was there to introduce everything, and I promise you, she was excited and a bit on edge weeks in advance.
The inspiration for the collection is Hollywood but so was the "Go Sporting" runway styling. Put to the test, backdrops included iconic LA scenes from Rodeo Drive to the beaches of Malibu. So how do you pull that LA look together? The perfect legging, a bomber jacket (which are suddenly so in again), a tee that goes with anything (and slogans are a must now), and short shorts on warmer days.
On the runway, just like in Hollywood, finish any of the looks off either with track shoes (preferably in black) or a black ankle bootie. Go with loose curls or a sleek pony tail (and tease slightly at the crown for lift) for that LA look and a striking pink lipstick to pick up the all the fun detailing.
Remember in LA, it's all about layering! So mix and match. OH..and don't forget that touch of rock & roll. Layer or stack necklaces and bracelets. Do bold earrings as a solo style statement with party looks. The collection is available online and at every ZEB location in Belgium.
With Love From LA,
NJ Goldston, The Brunette & Astrid Bryan