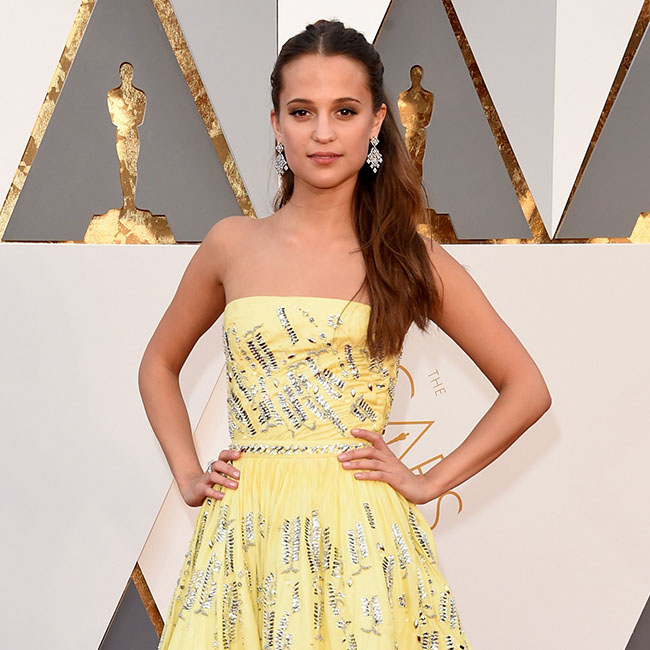 I loved the show this year and the Red Carpet even more. No more ultra conservative gowns instead fashion reigned along with bold pops of color. I was lucky enough to host the W and Louis Vuitton Pre-Oscar luncheon last week and I had an inkling (o.k. more than an inkling) that Alica Vinderker might be in a bespoke LV look that channeled the Pre-Fall collection and it wouldn't be a safe color. That's exactly what happened and it is a winner. Not many women can carry off yellow and she did it beautifully with the slightly high-low hem. Charlize Theron stunned in Dior and $3.7 million in jewels. That could pull any look together and if you didn't get the email, plunging necklines, strapless, legs for days, lace, and embellished gowns in soft pastels and, diamonds, diamonds, diamonds are so back. Translation, you don't have to play it so safe anymore.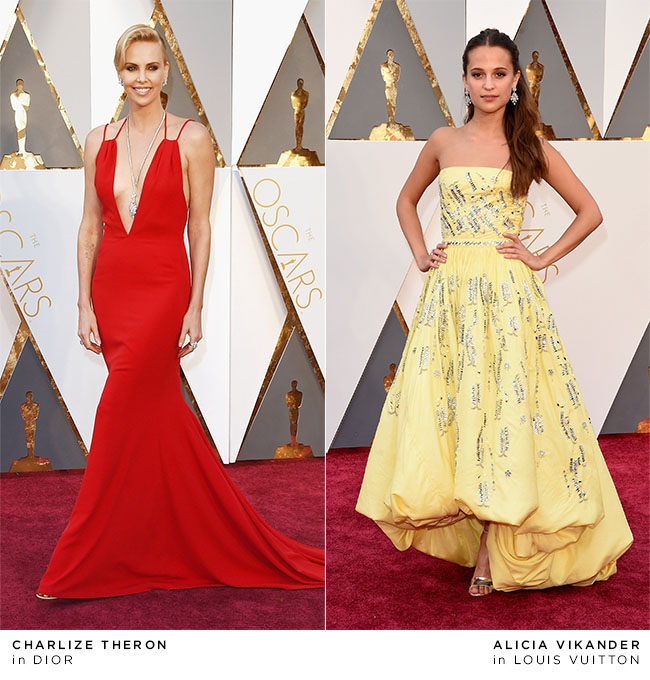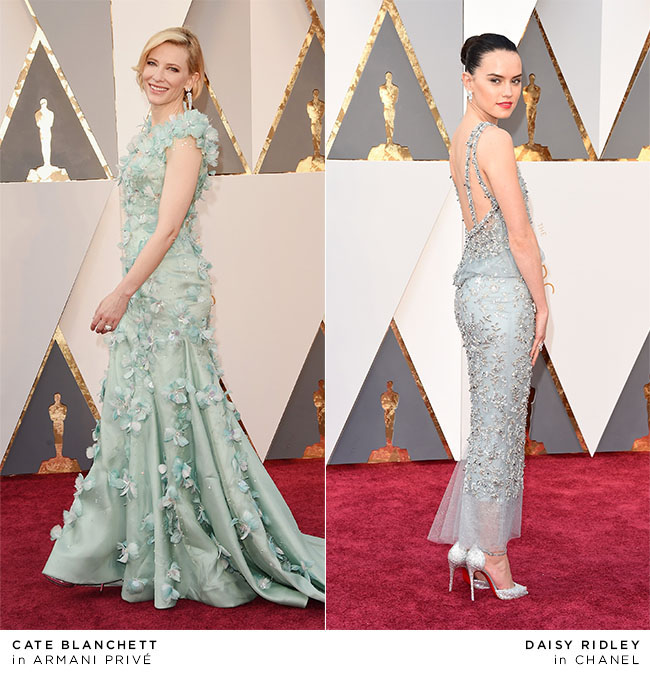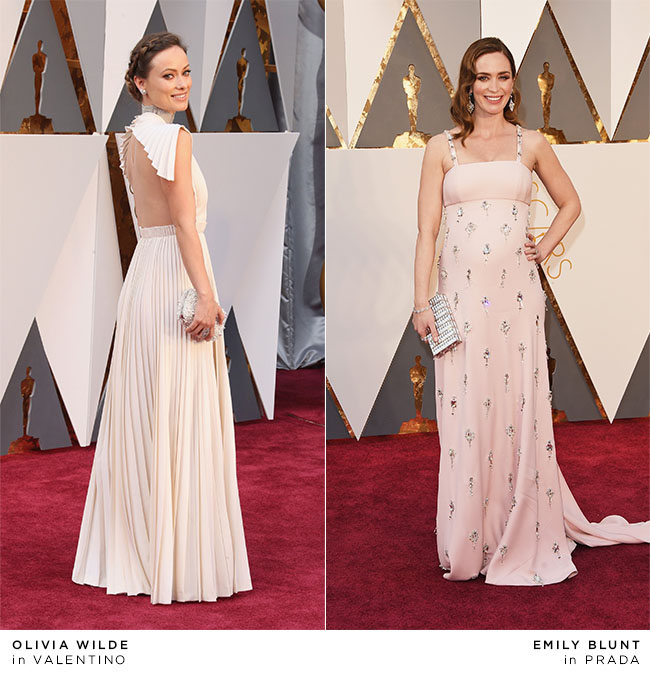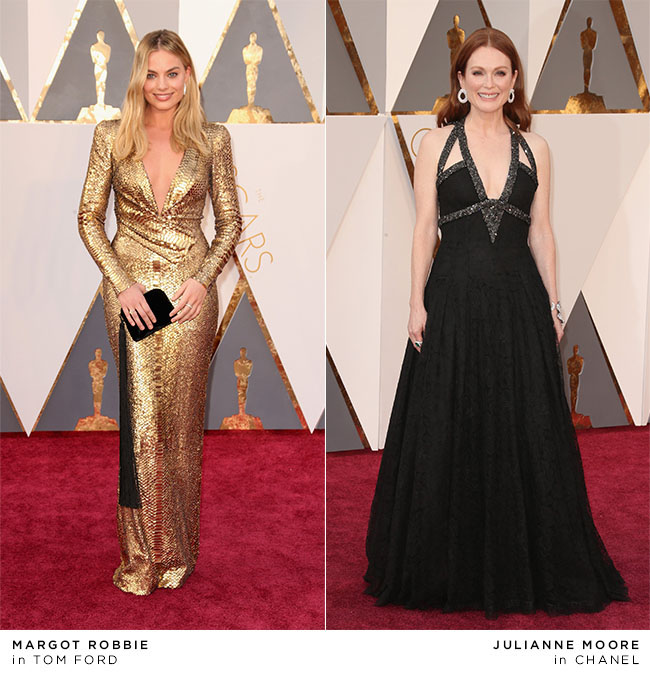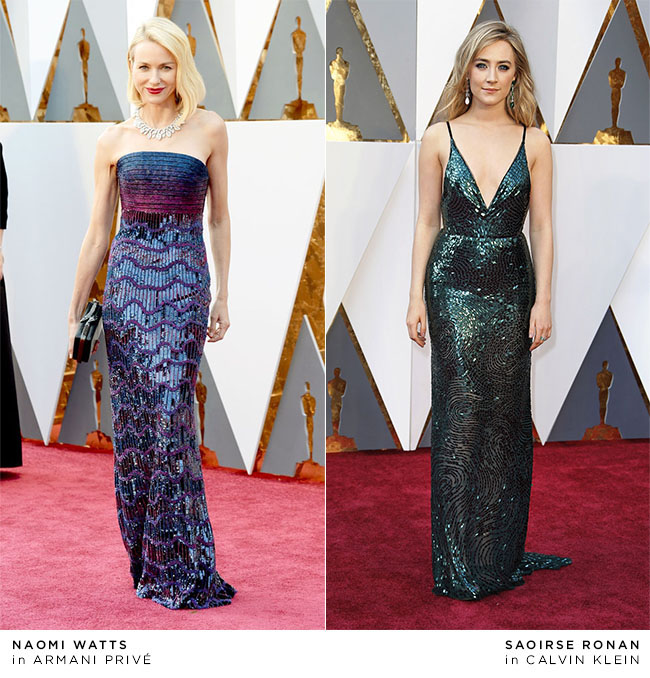 VANITY FAIR AFTER-PARTY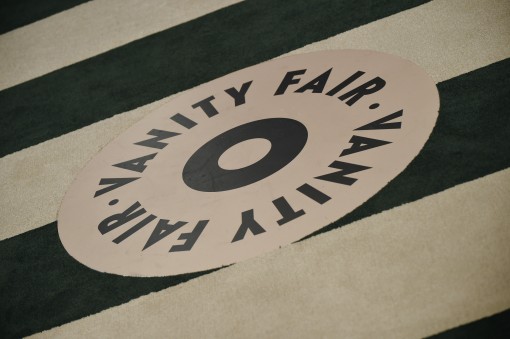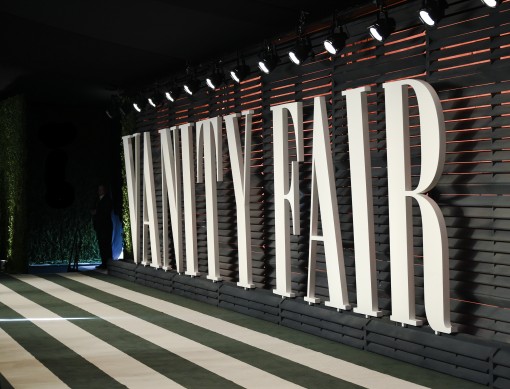 Then it was on to the After-Parties and I was at a few myself. I knew in advance that white gowns might be the new black and I love the look. Other than to a wedding where you can't dare compete with the bride, this is so fresh. These gowns are tailored down the the last millimeter and that's what makes all the difference. Find yourself a great seamstress and you look like a million bucks. It also played into the new trend of the big reveal, sheers, and cutouts that flatter in just the right places.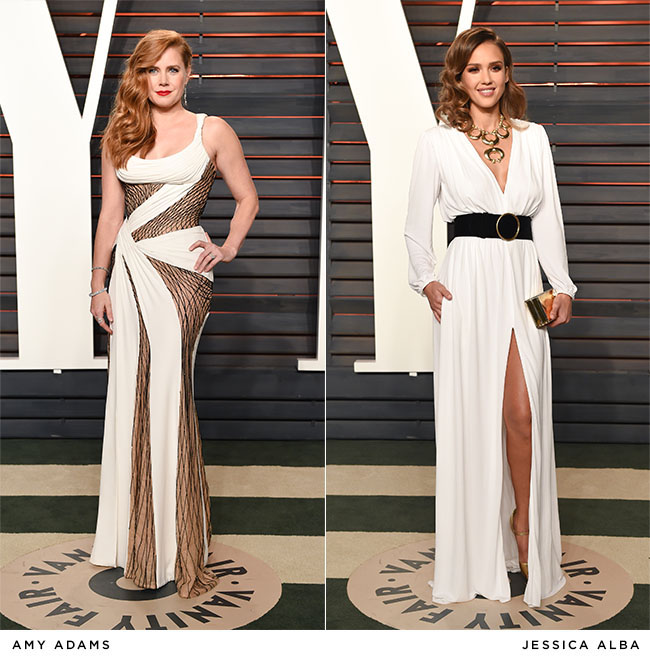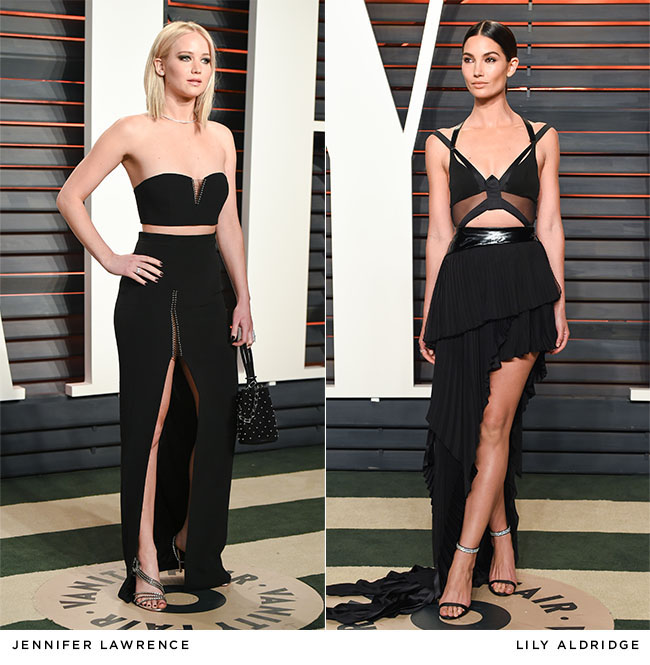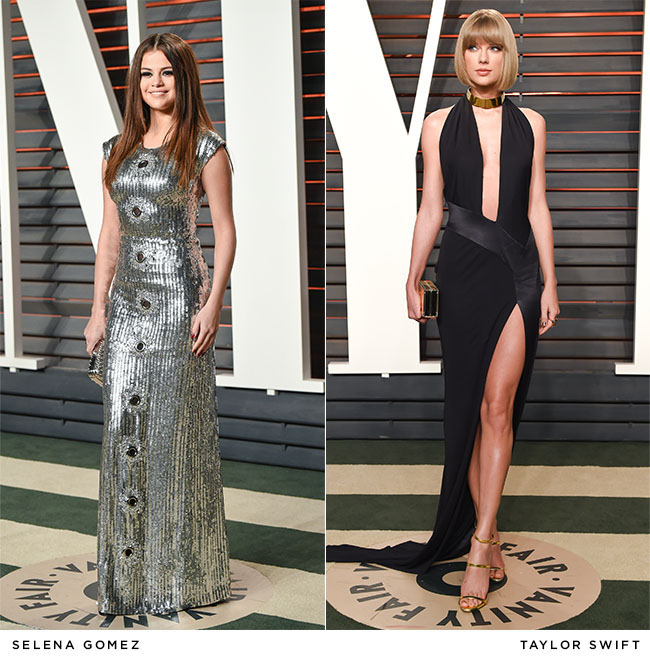 Lots more but I am so tired from all the parties. With Love From Hollywood.
xo
NJ Goldston, The Brunette