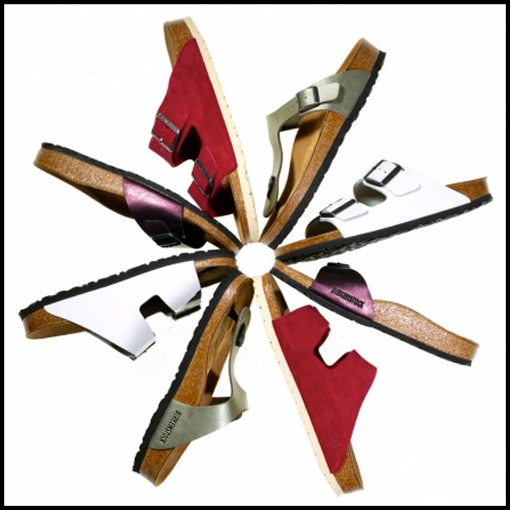 NJ, The Brunette spotted them at a party in the Hollywood Hills last weekend and did a double take. Whether you love or loathe Birkenstock's, there's no denying that they are back on trend. If you love them, I'm sure you're incredibly happy about this, seeing as Birkenstocks are a mascot for a sensible yet still quite stylish (okay maybe that's a stretch) shoe! Who's going to deny a trendy shoe with a built in arch support?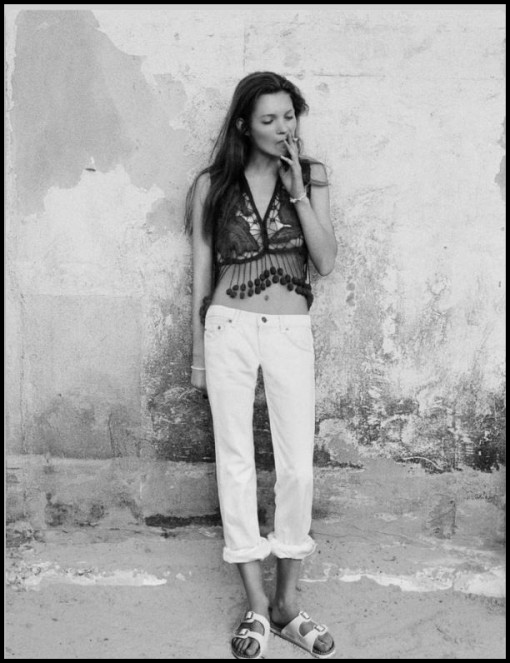 We suddenly realized this renewed interest in Birkenstocks may have taken its inspiration from the carefree 1990's photo of Kate Moss shot by photographer Corinne Day that recently resurfaced. If Kate can pull it off, why not you? They're innocent, youthful and carefree! It seems the fashion industry is FINALLY giving hardworking women a break! With the fun reinvention of the sneaker last year, and now a fresh, new introduction to Birkenstocks? It's almost too good to be true!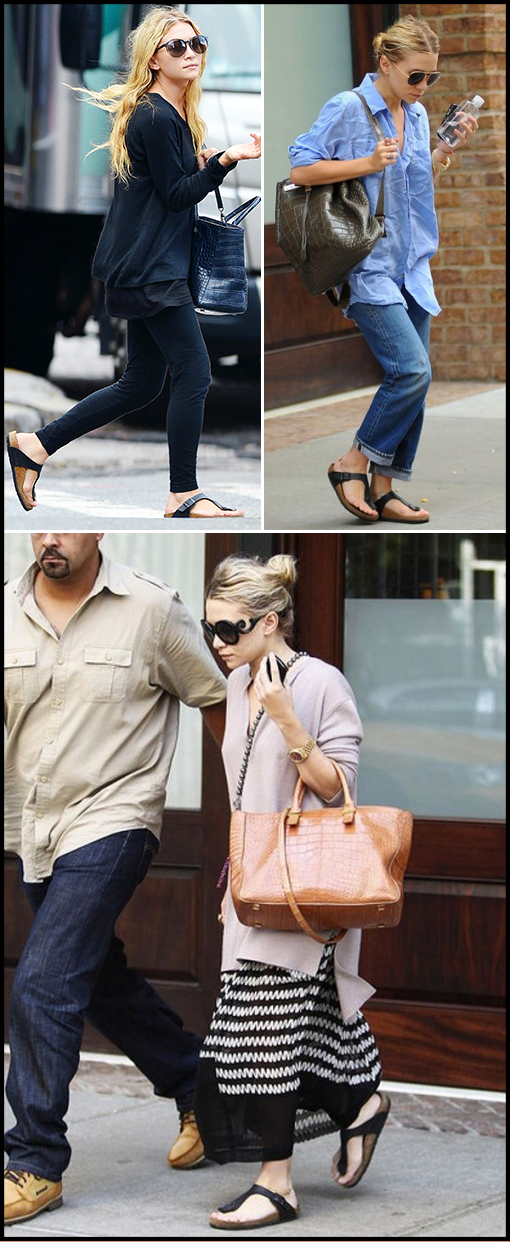 The Olsen twins have even been in on this trend for years, so naturally, I recently followed suit on my vaca in Italy.
So now that the secret is out, so many gals are finally coming out of the woodwork admitting to having been wearing them around the house for decades. They've made themselves relevant for this many years, I'd have to say they deserve a breath of fresh air! Besides the standard black, brown, red, white, socks or not, these sleek slip ons are on their way to re-inventing themselves with all the new florals into everyone's effortlessly chic West Coast wardrobe.
What's better that a pretty girl, in a pretty dress, in an ugly shoe?

Xx. Jadan Huter