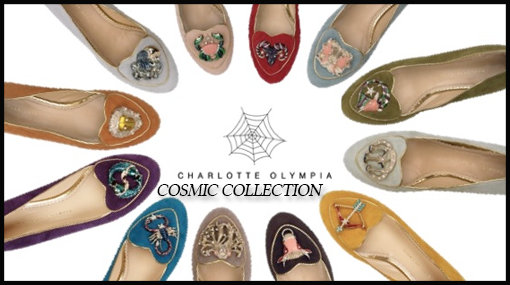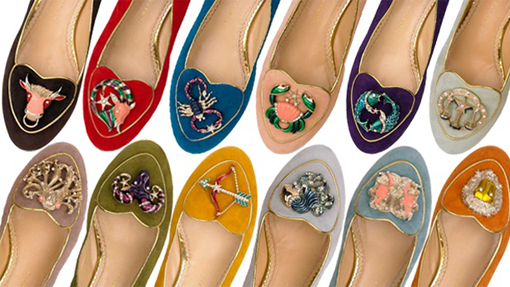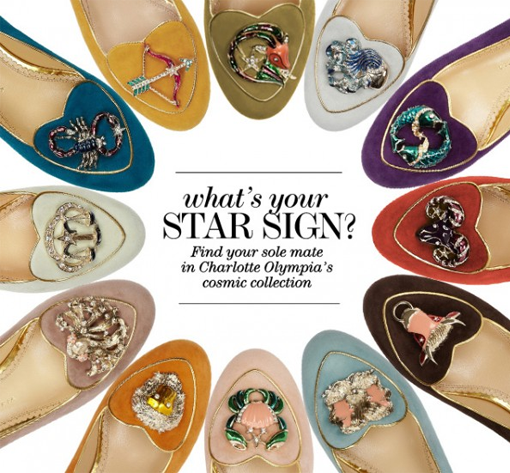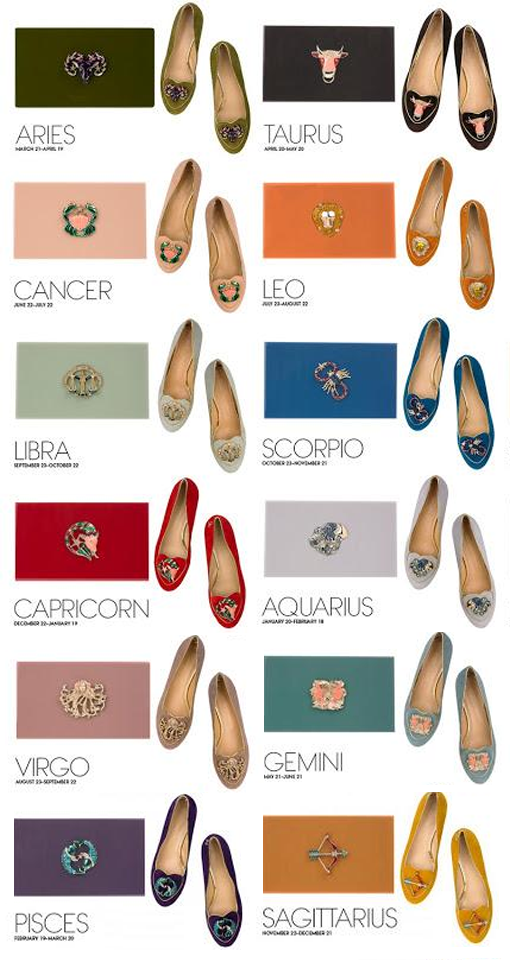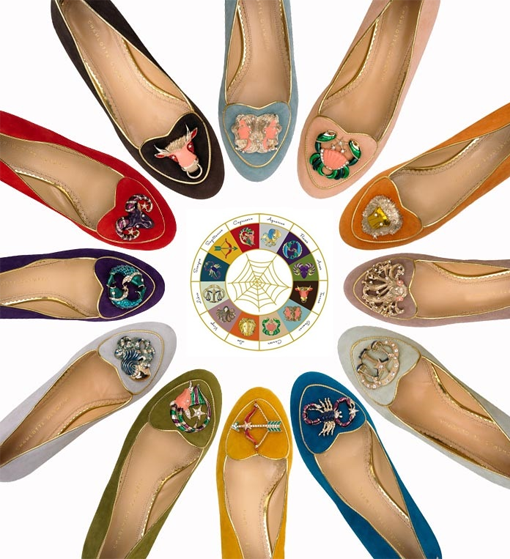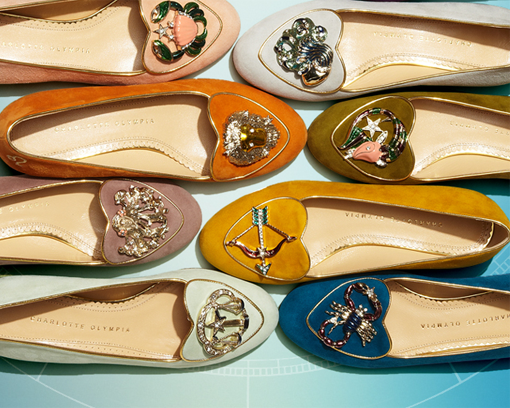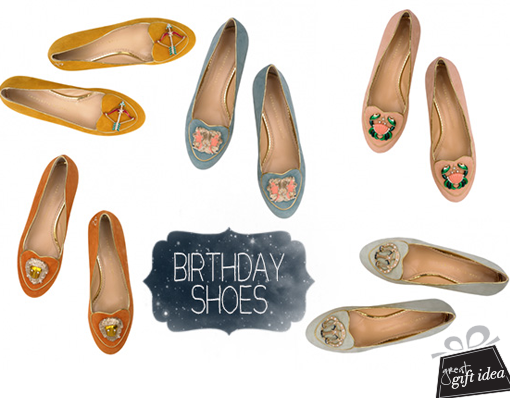 How do you usually start your day? A flat white, breakfast with friends, a stroll through Instagram, or maybe a quick peek at your horoscope? Okay, maybe an in-depth peek at your horoscope? Me too! Some days, all it takes is a good or bad reading to make or break my day!
In honor of October, my favorite month of the year, not to mention the month I was born – I bring you… Charlotte Olympia's Cosmic Collection. With these on your feet, you won't ever wake to a bad reading again!
Designed to celebrate the twelve Zodiac signs. Each pair of gold trimmed suede flats is embellished with jewel-like zodiac charms, and adorned with Swarovski crystals. Of course, she had amazing clutches in each sign too!
So next time someone asks, "Is it true you can tell a woman's star sign by her shoe?" Go ahead and say, "Why Yes!" Charlotte Olympia's newest collection seems to make me think so! Charlotte Olympia Shoes $695.00
Xx. Jadan Huter