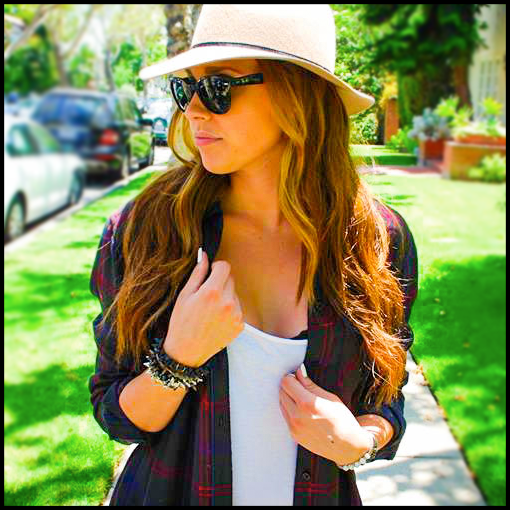 Let me tell it to you straight. If you live in L.A., then you layer even if it's summer. 50° at 7 AM. 90° at noon .75° at 5 PM. Back to 50º at 10 PM. So I have what I call my "California Cool" uniform. Basic black denim, white tank, everyday flannel, a hat that just works, some bling (of course), the requisite sunnies and a tat or two.
The backstory is being a Seattle native (and proud of it!) I always dreamed of those warm, sunny California days and nights but didn't want to re-work my entire wardrobe for LA. I'll leave it to you to figure out my Seattle versus my LA musts. So it turns out my style solution is actually an LA wardrobe staple. I just had too move here to find it out plus add that touch of bling.
Theses trendy little guys are the epitome of cool. They're perfect as a set, or just one at a time. We recently spotted them on a few celebrity A-listers who love sporting (as much as I do) our limited edition Bestie Bracelets from our summer The Blonde & The Brunette x Marrin Costello collaboration.
To get the look check out some of my staple must-haves below.

xo,
Lauren, The Blondette