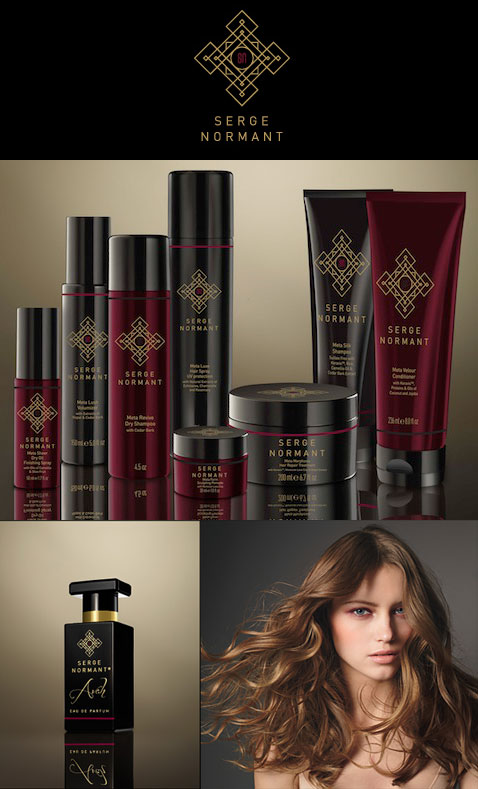 My newest "spoil" splurge is definitely worth sharing with our readers. I first spotted it sitting on a friends counter and I was instantly drawn to Serge Normant's newest "all over" fragrance Avah Eau De Parfum. Avah means "Desire and Life". The scent encompasses notes of jasmine, amber, soft woods, and musk to create an extremely subtle, yet overwhelmingly sensual scent. As a woman, you have to agree, it is comforting to know your locks are not only being taken care of, but have an extremely enticing smell as well.
The man behind the magic, Serge Normant, wanted to develop an indulgent fragrance, one that you could use not only on your body, but something that worked well with the oils in a woman's hair. That's exactly what he did. Not only does it smell exquisite (every time I wear it, I get at least 5 compliments), but he included Jojoba, Aloe Vera and Vitamin E to the compilation of ingredients to add a caring and nourishing effect.
By the way, if you are also wondering what the 411 is on this hair genius, SERGE NORMANT, is a renowned hairstylist, who has created an eponymous line of trans-formative hair care and styling products to make "vibrantly healthy hair and heart- stopping glamour achievable for every woman." So, of course, when I spotted this very special body/shampoo sitting on a friend's counter, I was instantly drawn to it. I wanted just a bit of the magic he has applied to some of the world's most beautiful women including Julia Roberts, Reese Witherspoon, Julianne Moore and Sarah Jessica Parker, as well as supermodels Gisele Bundchen, Linda Evangelista, Christy Turlington and Cindy Crawford to name just a few. Avah. Now you can too. $60 on the Serge Normant website.
Xx. Jadan Huter