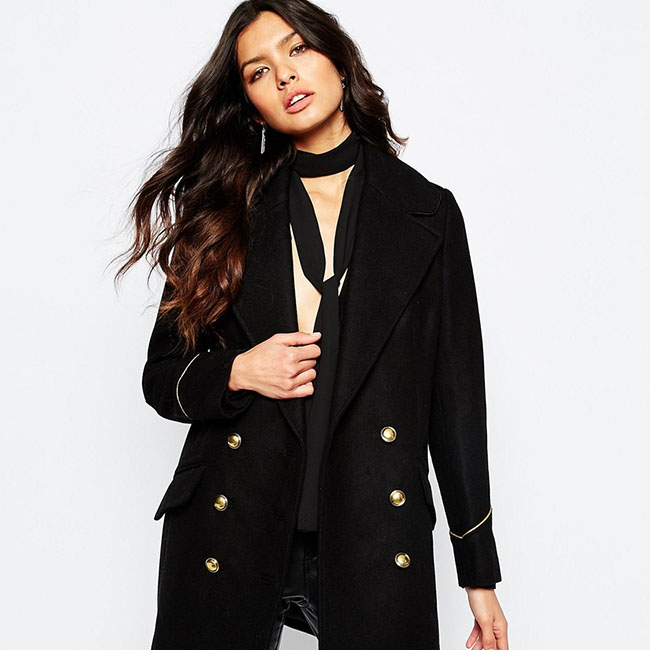 The fashion world has always been a bit divided over the double-breasted coat, but let's face it, the double breast is back! To mix it up this year, it's not only menswear we're talking about, but women's wear as well! The double-breasted coat was getting a bit outdated, but with help from designers such as Prada, Vivienne Westwood, and Alexander McQueen it's been reinvented and they've even put a twist on the classic tailoring!
Talk about power women (and men.) I'd have to guess the revival of this outerwear is thanks in large part to shows like Mad Men and Boardwalk Empire. The characters stunned in pieces such as this, and it seems that this season, designers wanted to give everyone a chance to step back in time with a twist on the timeless classic. Thanks to this years modern designs, it's already every celebrities wardrobe must.
Opposite of years past, the new twist is all about keeping it casual! The double-breasted jacket looks great over a plain white tee, and is even rumored to be worn with shorts well into next spring! It's a statement piece, which is meant to make you feel confident, stylish and laid-back. If you're a tomboy who loves wearing posh menswear, this look was made for you! If you're more of a girly girl, pair your double-breasted coat with a dress and stilettos to keep it fresh and feminine.
Take a walk on the wild side with one of the double breasted coats featured below!

Xx. Jadan Huter