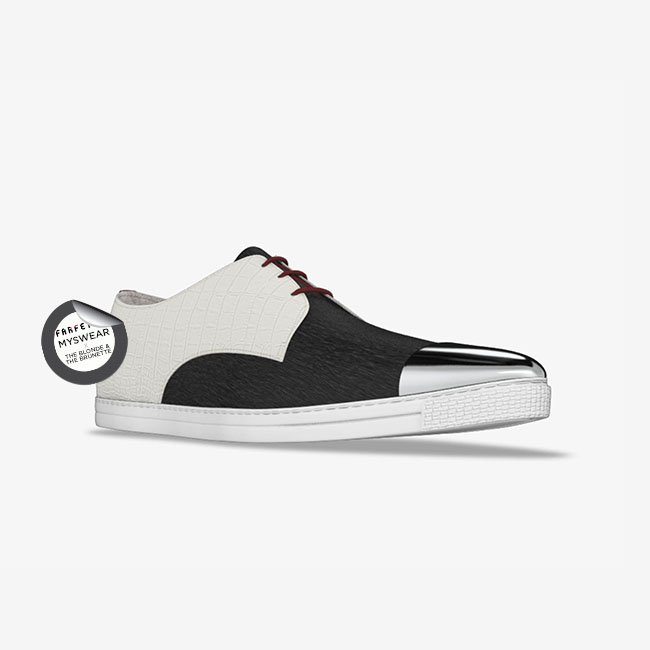 Have you ever wanted to create your own totally customizable dream sneakers? We just did. The Blonde and The Brunette just got an exclusive invitation to take part in the Farfetch MYSWEAR fashion challenge. Essentially, they selected a few of their favorite bloggers (thank you Farfetch) to create a one-of-a-kind pair of MYSWEAR sneakers for the chance to win the pair of shoes we personally designed! Not only do we LOVE shoes, (who doesn't?) but we are always up for a good challenge, so naturally this was right up our alley!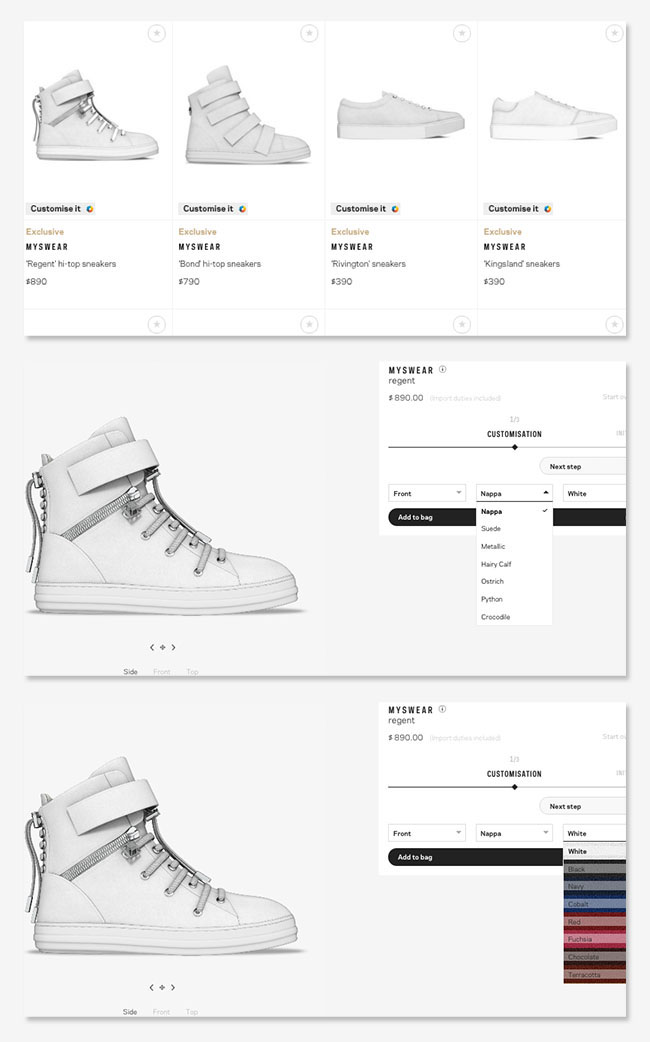 With customizable fashion on the rise, Josè Neves, founder of Farfetch.com joined with the undeniably cool SWEAR shoes brand in a unique collab to take the footwear line to a whole new high with MYSWEAR! The collaboration is pushing the envelope with unique silhouettes and stunning color/fabric combinations. This time though, they've gone and outdone themselves! What could possibly be any better than having a luxury pair of shoes tailored especially to your style and completely unique? The world's first customizable luxury fashion sneaker is officially HERE. Farfetch is offering ten shoe styles for men, and ten shoe styles for women to choose from, and that's where The Blonde and The Brunette came in. Each style is fully customisable with an extensive choice of over 60 combinations of the finest materials and fresh colourways. You create. They make. So I did. You can too.
I had so much fun designing the shoe that totally represents me, the Blonde & the Brunette, and the Farfetch fashion forward aesthetic. I went though all the styles, colors, materials, and couldn't stop at designing just one pair! I experimented with everything from the hightops to low tops, to color-blocking and tone on tone treatments. But what would I really wear, covet, and best represents me, my LA, globe-trotting street style, works with my basic black jeans, shorts, or one of my favorite (short) dresses? Hmmm. After narrowing it down (and I admit asking some of our readers) I had go with my first design featured below. Why? Farfetch has a very avant garde aesthetic, which is also mine, so I wanted to honor it by creating a shoe that I felt would encompass what The Blonde and The Brunette is all about—timeless, edgy style with a twist.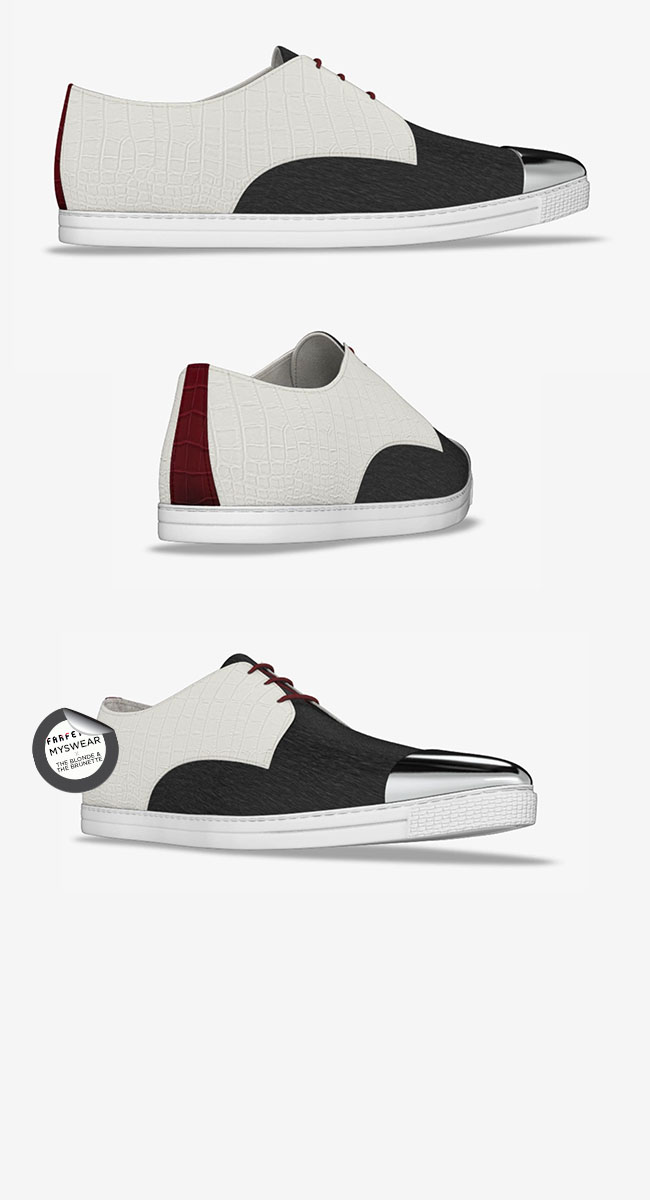 I chose to enter the MYSWEAR competition with my favorite style of the collection, the 'Dean' Sneaker. There is just something about the 'Dean' paired with that gorgeous white crocodile that was calling my name. That, in addition to the fresh black calf hair front, a metallic toe cap, a red crocodile stay, and finished off with red laces had me (and all of us at the BNB) swooning! They're edgy, combine black & white, my two favorite colors that go with everything in my wardrobe, and everything at The Blonde and The Brunette — lots of black and white combined with a little pop of color and a touch of metallic! These shoes are the perfect brainchild between Farfetch and me. Fingers and toes crossed they make their way into my closet.To get your very own pair of dream shoes, head on over to the MYSWEAR Shop @Farfetch. Choose your style. Pick your materials. They're one of a kind just like Farfetch.
Xo,
-Jadan Huter