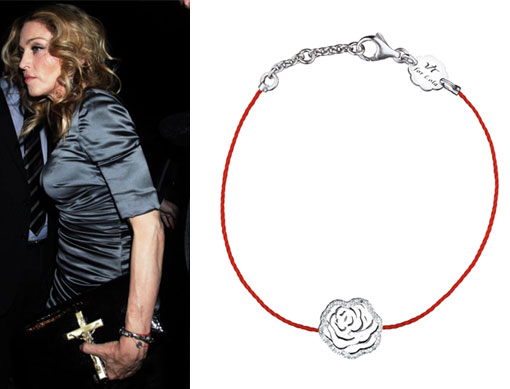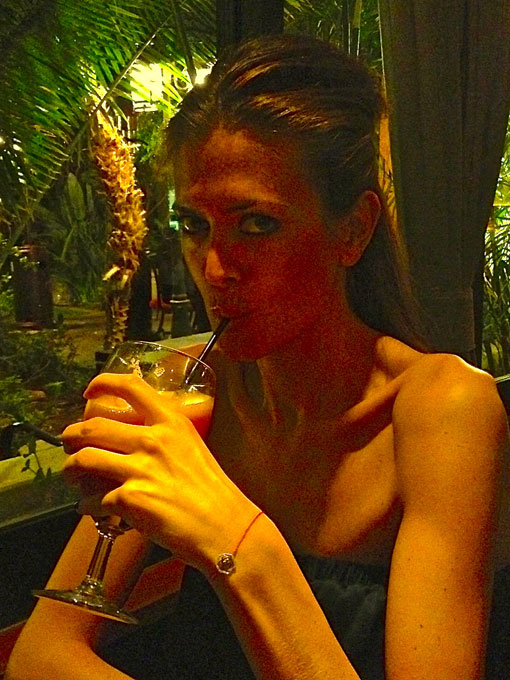 Vanessa Tugendhaft comes from a long line of diamond cutters and dealers in Antwerp. The Paris-based designer made her name with fine "bracelets on thread" featuring a single, small external row of white diamonds placed in a tiny rhodium silver rose-shaped setting and held on your arm by a thin colored silk thread. In an era of opulence and overstatement, the rich and famous love the "bracelets on thread"; Madonna, Kate Hudson, Jessica Szohr, and Michelle Rodriguez are all wearing them.
I love it and wear mine almost all the time. They're even more noticeable because they are so subtle, refined, and appear so fragile. There's no need to wear any opulent jewelry when you are wearing this one, and I get so many compliments☺.
One more thing. Roses are a trendy symbol of love, splendor, desirability, and class and when you wear this gorgeous rose on your arm, men will notice it like a sexy whisper when everyone else is shrieking.
Available in the USA at Fred Segal and in Belgium: slaets.eu and vanessa-tugendhaft.com $515 for the single row and $775 for the full diamond rose setting. One quick style tip: Wear it as a perfect accent with smart black accessories.
Astrid Bryan