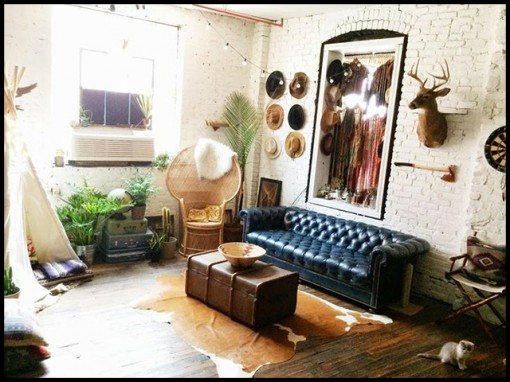 There is no denying I am a huge hat addict. I had just one problem. The entire backseat of my car was filled with them because I had no better place to put them! I'd been grappling with a proper way to store them for months, and once again, it was Pinterest to the rescue!
Ta-dah! The inspiration. Hats UP, ladies.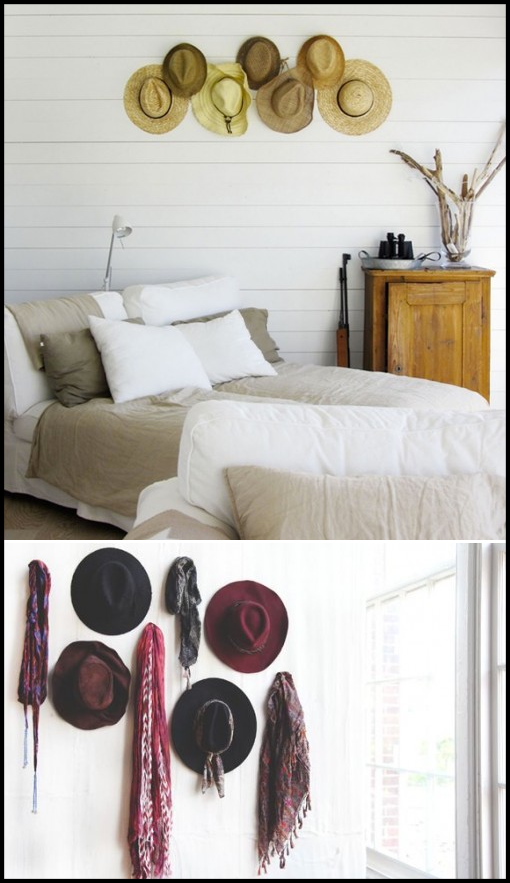 I fell in love with the idea of a really great art piece turned hat rack, or the classic wall hanging hats turned art! So simple, why didn't I think of that?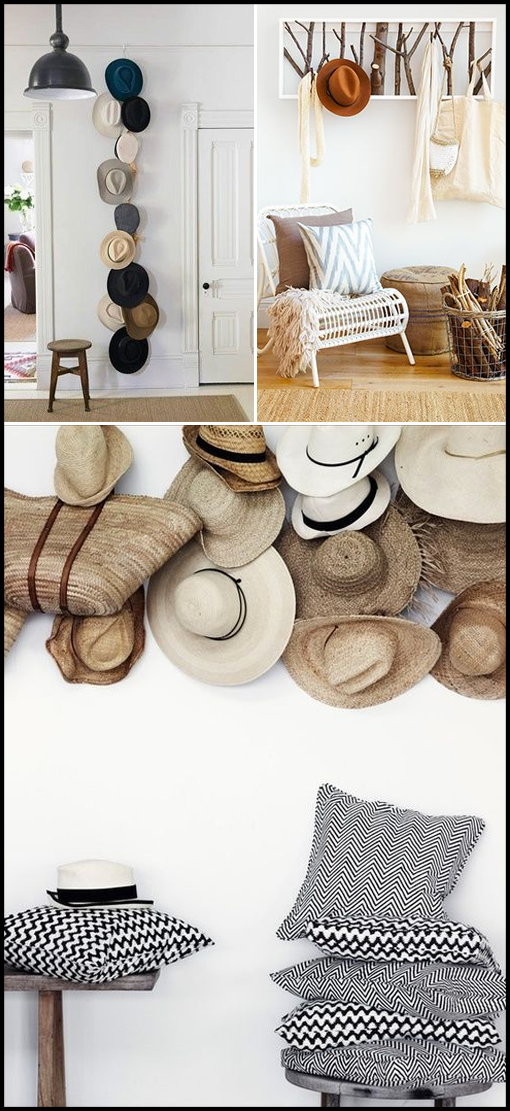 Since hats are such a timeless piece that lasts a lifetime, and never go out of style, why not create your own special way of displaying them?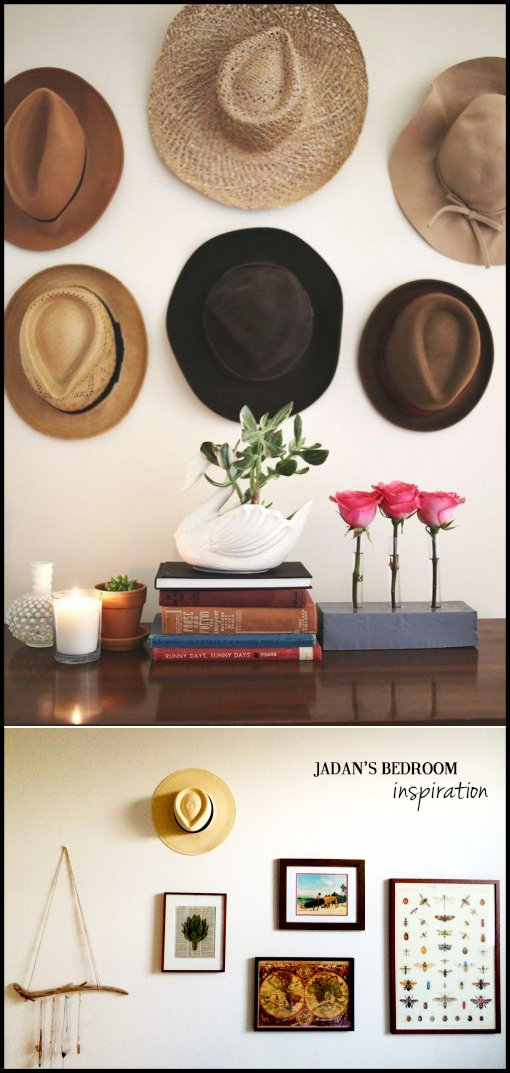 Hats have so much personality, it's a shame I've kept them tucked away for this long!
Xx. Jadan Huter