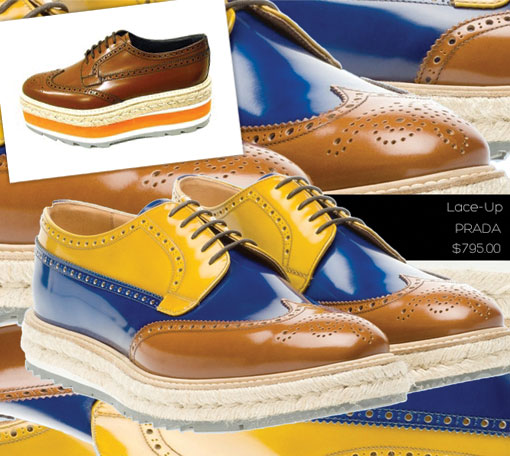 This shoe needs no introduction. I am sure most of you have already seen them around, as this PRADA pair has created quite the buzz in the fashion world. I am personally in love with the tobacco colored pair, but can not seem to locate them anywhere. After doing a bit of research, I have unfortunately come to find out they are out of stock EVERYWHERE. They have apparently had a wait list since February! For those of you interested in the black pair, no need to worry, you can purchase them HERE!
Retail price is $795.00.. Pricey? Yes. But well worth it? Definitely!
Official Description:
Lace-Up
Brushed leather lace-up from S/S 2011 fashion show.
Leather/rubber/rope combination sole.
Wing-tip toe detail.
Xx. Jadan