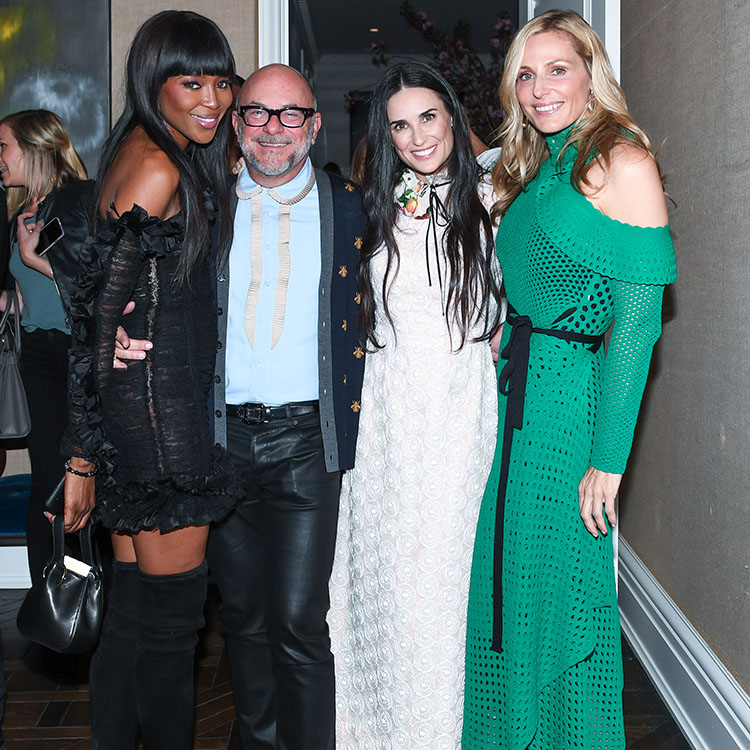 As my week comes to a close in New York City, I have to backtrack to last Sunday night. Right before all The Met frenzy, Naomi Campbell, Demi Moore, and Jamie Tisch held the quintessential Sunday evening New York City cocktail party celebrating famed LA floral designer Eric Buterbaugh. In town for his Bergdorf Goodman pop-up shop, which is just in time for Mother's Day, gorgeous guests and florals abounded in Jamie's stunning Park Avenue apartment. The intimate group of friends were all brought together to celebrate the launch of EB Florals, the fragrance line from the Flower King. As you can imagine, the floral arrangements, an interesting bar, eclectic crowd, and tasty morsels, including the best croque madame with a tiny poached egg, all contributed to a semi-relaxed evening. The caveat? The Met undercurrent.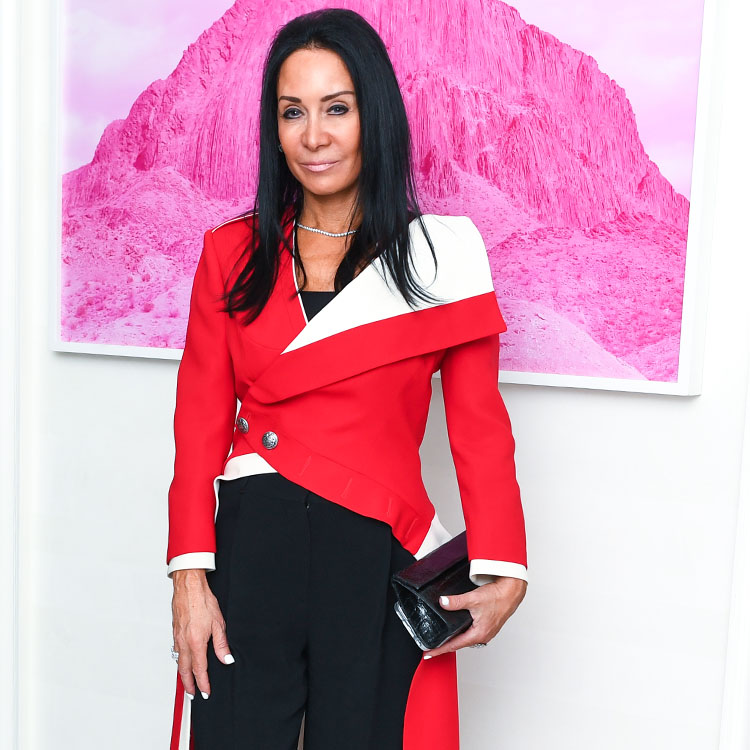 With the biggest party of the year looming, notable guests including Kate Hudson, Mario Testino, designers Peter Dundas, Donna Karan, and Brian Atwood along with Harper's Bazaar Editor-in-Chief Glenda Bailey, Grace Hightower De Niro, Jessica Seinfield, Linda Fargo, who is launching EB Florals at Bergdorfs, and my dear friend Cameron Silver were talking over or speculating on gown choices. I was busy telling (no showing via my phone) to anyone who listen my dress dilemma. It felt good to not be alone. Kate Hudson was in the same situation. We both hadn't made up our minds on which gown to wear. However, no one seemed to be struggling with fashion choices on Sunday evening. There was a lot of Gucci , jeans paired with smart jackets, and color. I went bold with a SS16 Alexander McQueen jacket that I had spied at the runway show in Paris last October. It did take all my nerve to wear red instead of my transitional black ensemble. I loved it and wasn't the only one who wanted to brighten up the rainy evening.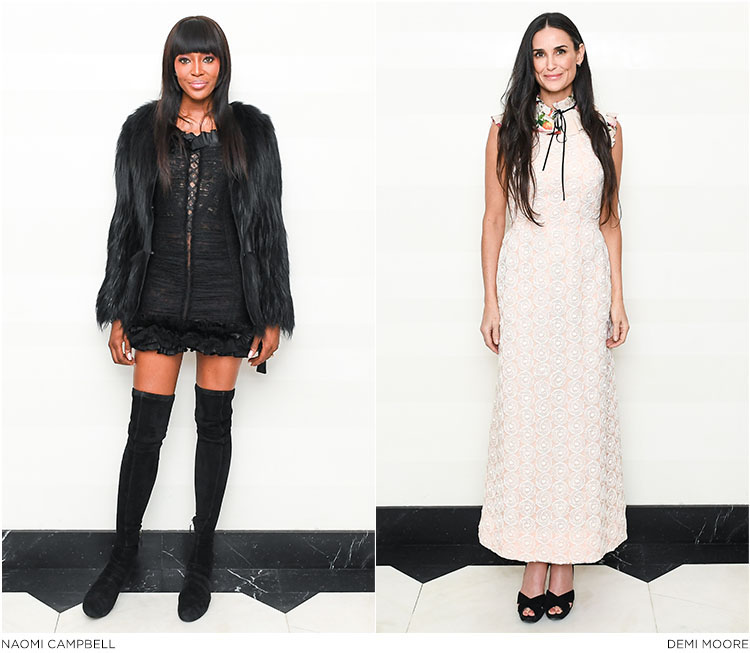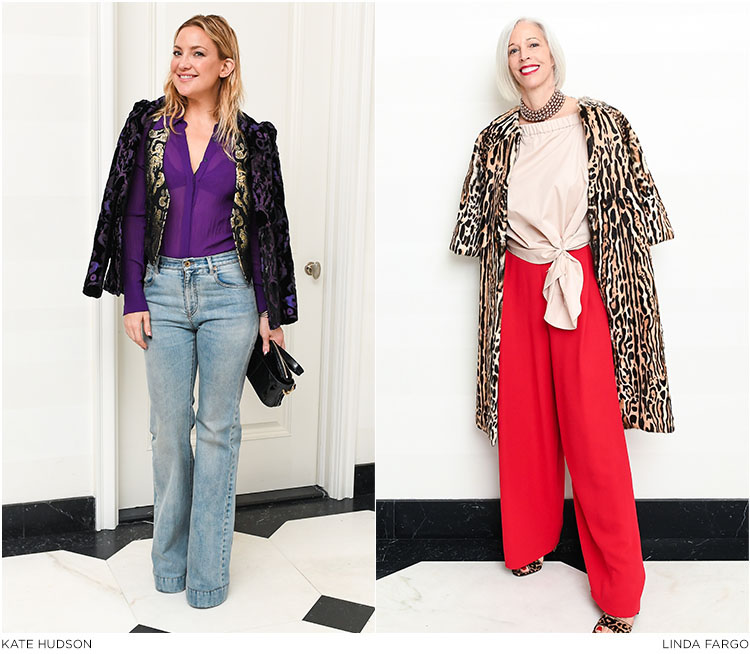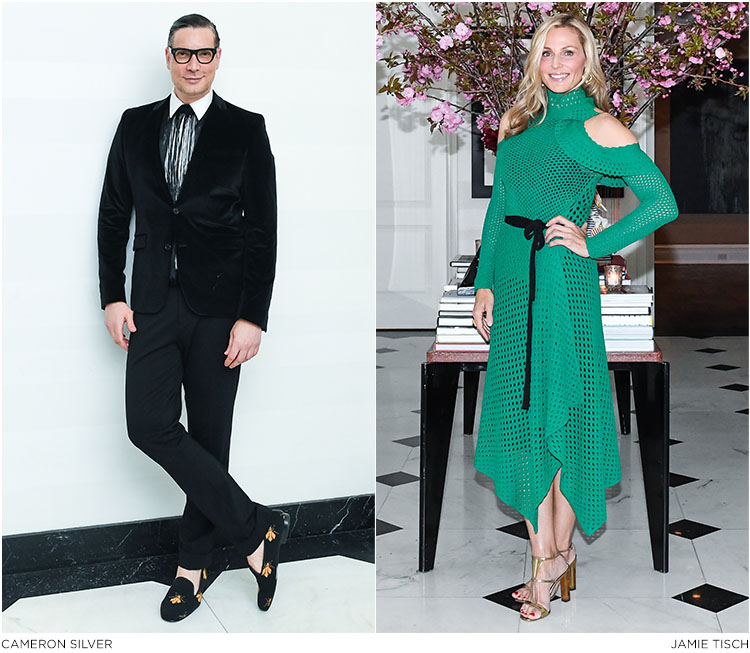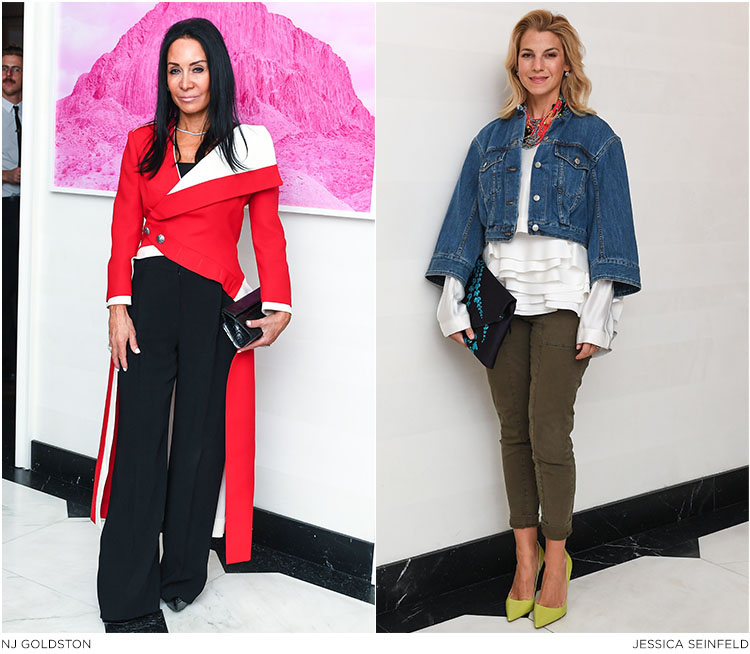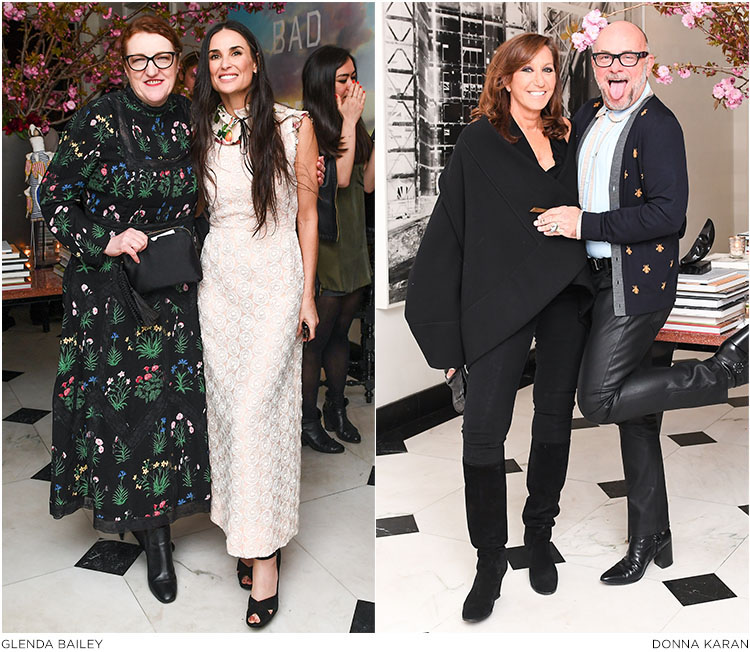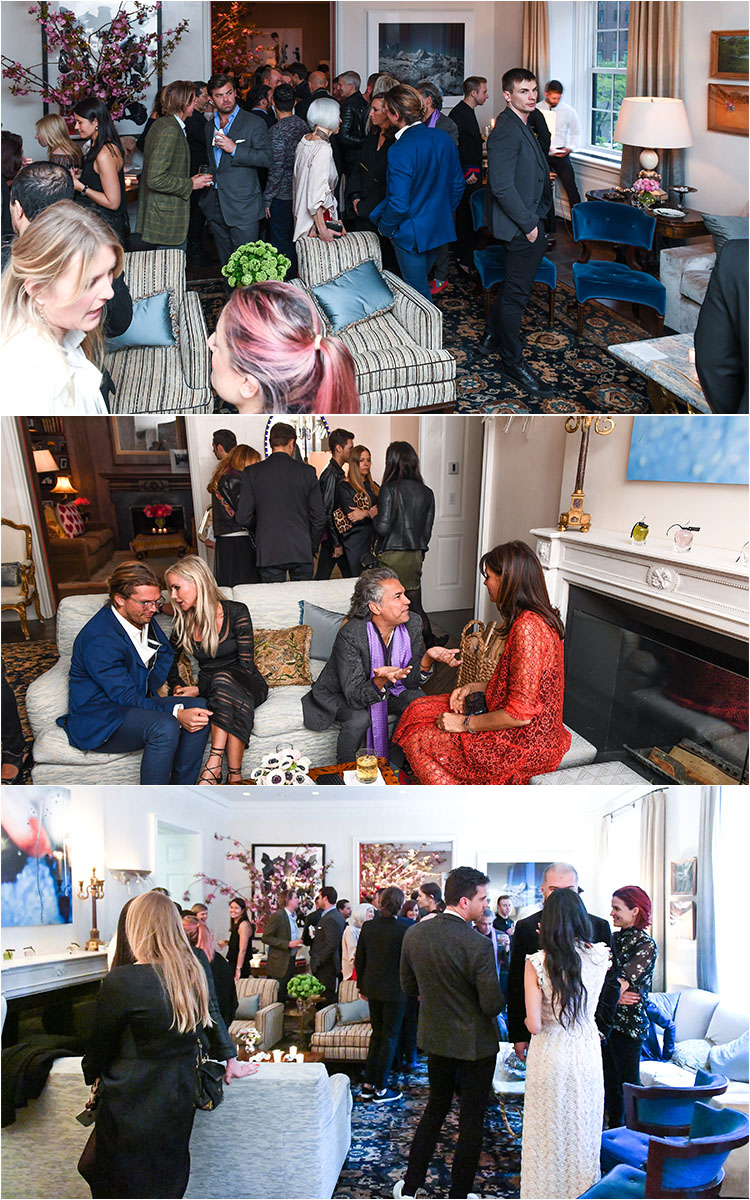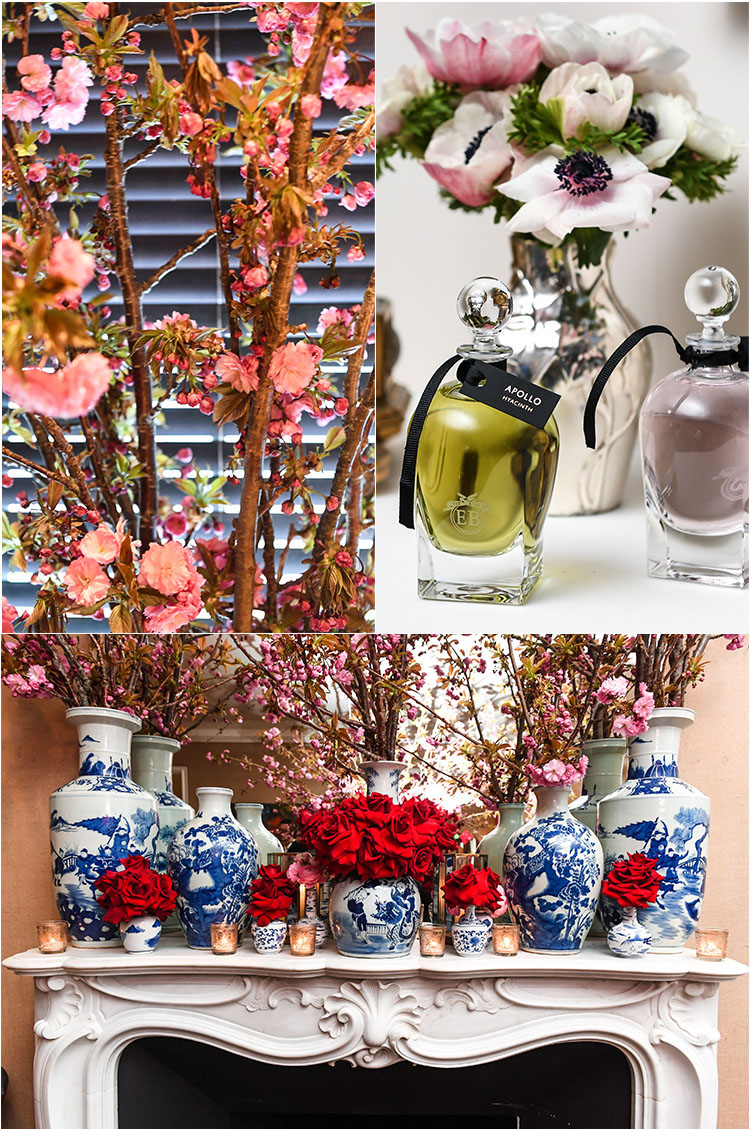 As the evening wound down, small groups of guests then slowly moved on to dinner everywhere from the Polo Bar to Nobu or headed home to binge watch TV. There was one last touch. Always thoughtful, Eric sent each of us home with an EB Floral candle as a special memento of the evening. Spring and New York never smelled so good.
From Park Avenue With Love,
NJ Goldston
photo credit: Billy Farrell/ BFA.com