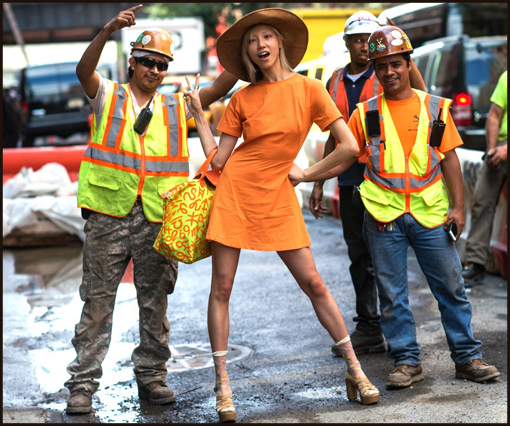 Now that New York Fashion Week has come to an end, and we're already on our way to London, we take a moment to reflect on all the great street fashion that we saw during the last week.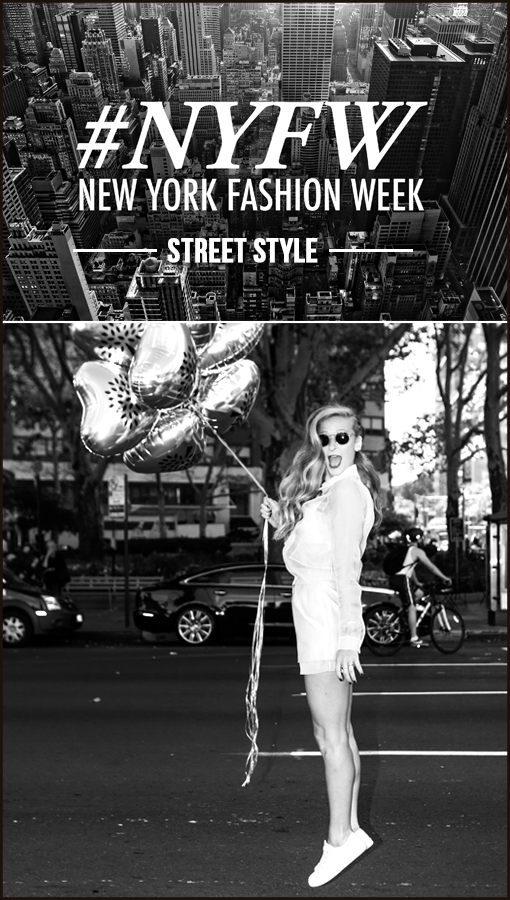 Last week we saw a lot of interesting fashion and some bazaar trends. Who knew being a nerd and rocking your favorite cartoons would be trendy, right?!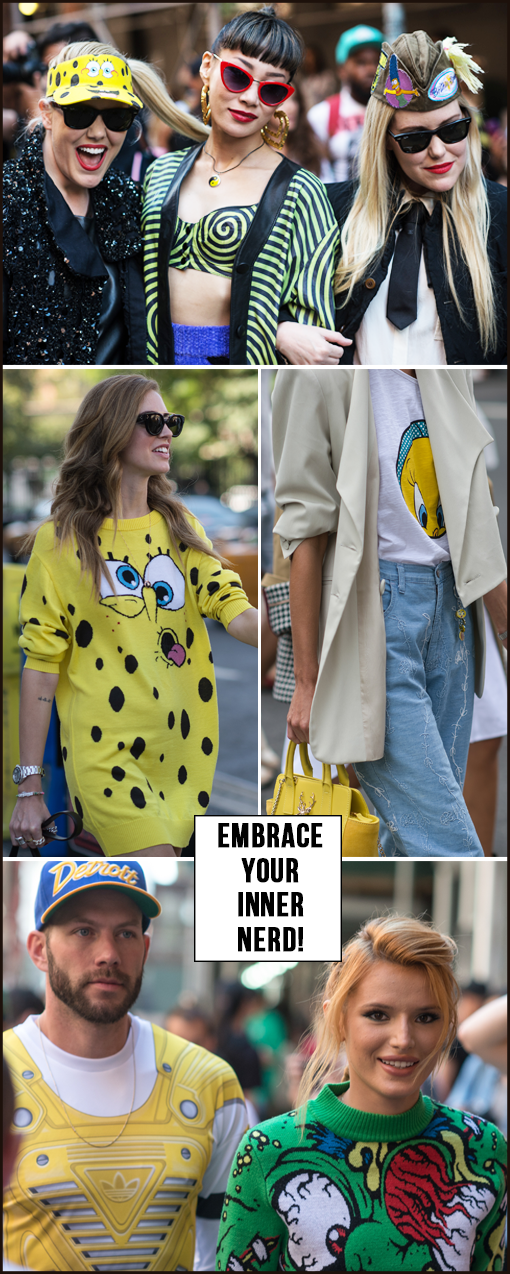 Monsters, and heros, and sponges, oh my! In the fashion world, anything goes. Including bringing out your inner child and embracing it! This year at Fashion Week we saw plenty of 'out there' outfits, including fellow blogger, Chiara Ferragni and her head-to-toe matching Spongebob outfit.
Denim on denim is still a trend standing-strong. We've been seeing it for a while now and on practically everyone. We are loving it re-worked with the Bermuda shorts however, it makes it fresh and gives a new take on this wardrobe staple. Paired with black booties (which we love) and a bold clutch, and you have one super chic outfit.
Well, thank you New York for an awesome week of fashion, trends, and excitement!
Now we're off to London to do it all over again!
xo,
-Lauren, The Blondette.