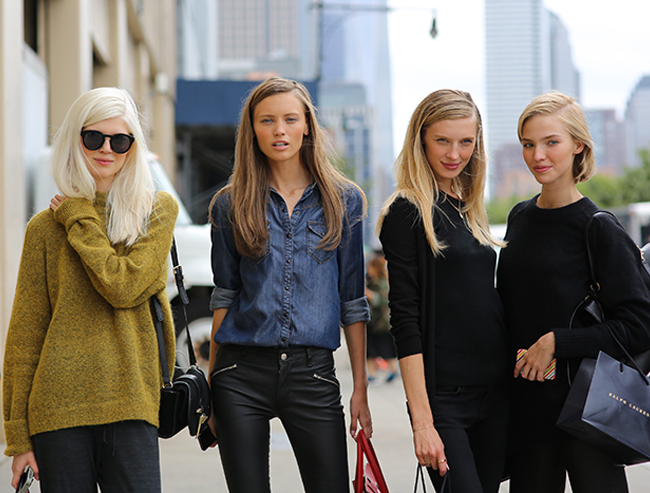 As we go into the Couture collections and a month of fashion weeks, we thought we'd take some quick style cues and pack our suitcases using off duty models as our inspo. Models by nature are some of the chicest people on the planet. Given their constant interaction with some of the top designers and fashion experts in the world, these beauties pick up some serious styling tips along the way! Their effortless looks and minimalist style inspire us to step up our day-to-day style game and take new fashion risks we wouldn't have otherwise thought of until now.
Inspo 1: Go for the minimal.
Stay with a neutral palette, especially all black, from great leggings to shorts (if you're in LA) and opt for edgy details along with layered tees and sweaters to polish your look. Side note, (and this proves it) you don't have to wear heels everyday to look chic. Flats & sneaks are so here to stay!
Inspo 2: Layering and Supple Totes
If you're on the go, go for an over-sized tote, free flowing hair,the new nude face (which does require a great foundation), and try leather leggings and a great Parker. In the winter, NJ literally packs leggings and a tote for every trip. It's her saving grace as she runs from appointment to appointment along with a black knit hat, a white shirt, a silver chain link bracelet and a great lipstick.
Inspo 3: The Classic Biker or Denim Jacket
If you missed it last week, Alexa Chung's AG collab just came out and a denim or moto jacket, a basic tee plus sunnies and a scarf are the perfect way to get that off duty look.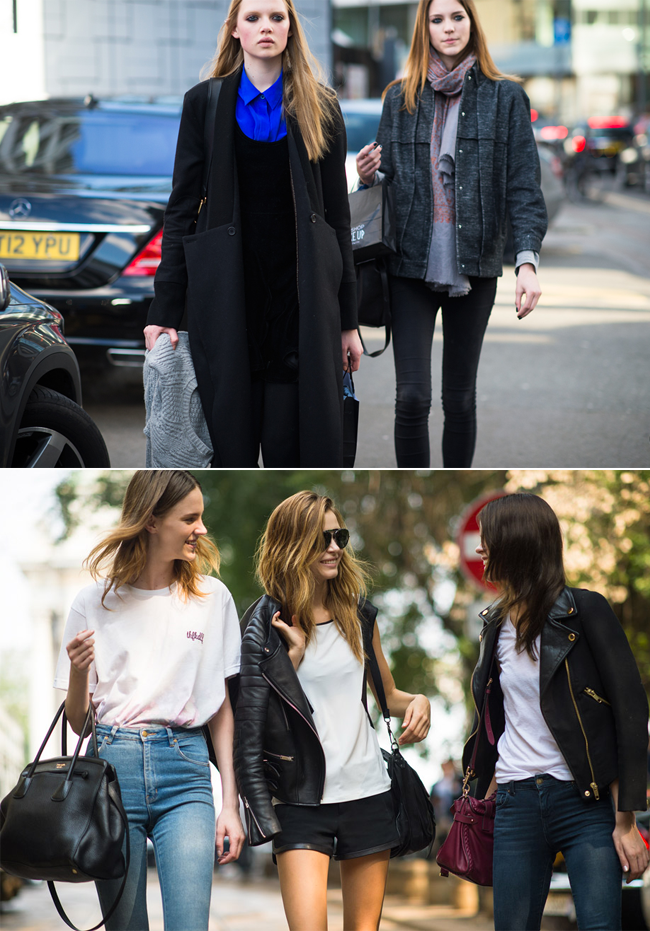 Shop some some of our favorite "off-duty" inspired looks below.

xo,
-Lauren, The Blondette.